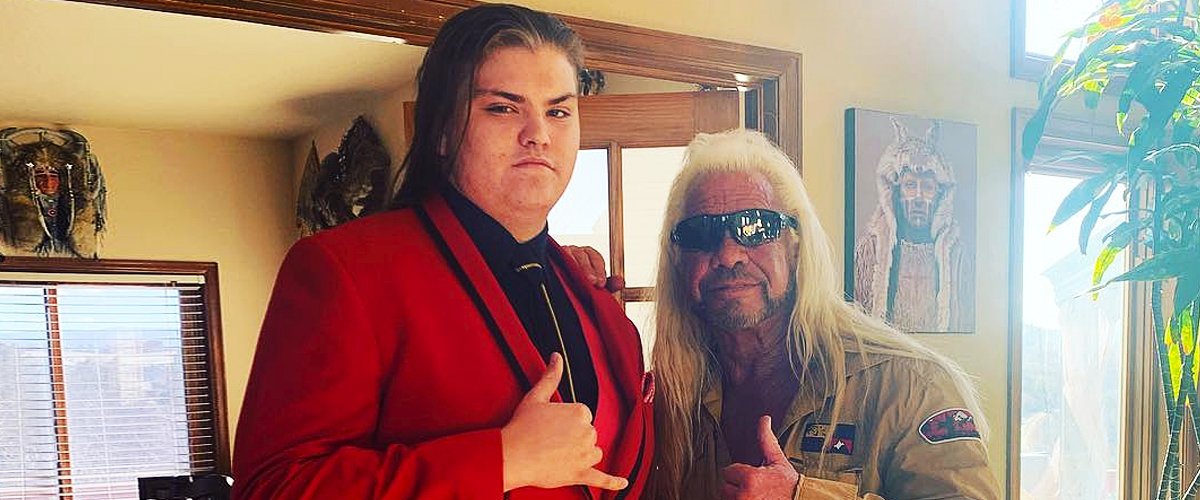 instagram.com/garrychapman
Garry Chapman's Fans Think He Lost a Lot of Weight as He Shares Throwback Photo with a Dog
The youngest child of Duane "Dog" Chapman, of "Dog the Bounty Hunter" fame, Garry Chapman, made his social media followers look twice when he appeared to be slimmer in a snapshot he shared recently.
20-year-old Garry Chapman is the youngest of the 12 children fathered by reality TV star Duane "Dog" Chapman, and one of the two the former shared with his late wife Beth Chapman, who sadly passed away in June 2019.
Garry practically grew up in front of the cameras, appearing in the family reality TV series "Dog the Bounty Hunter" for four years between 2003 and 2007 as a child, but he is looking different now that he is mostly away from the spotlight.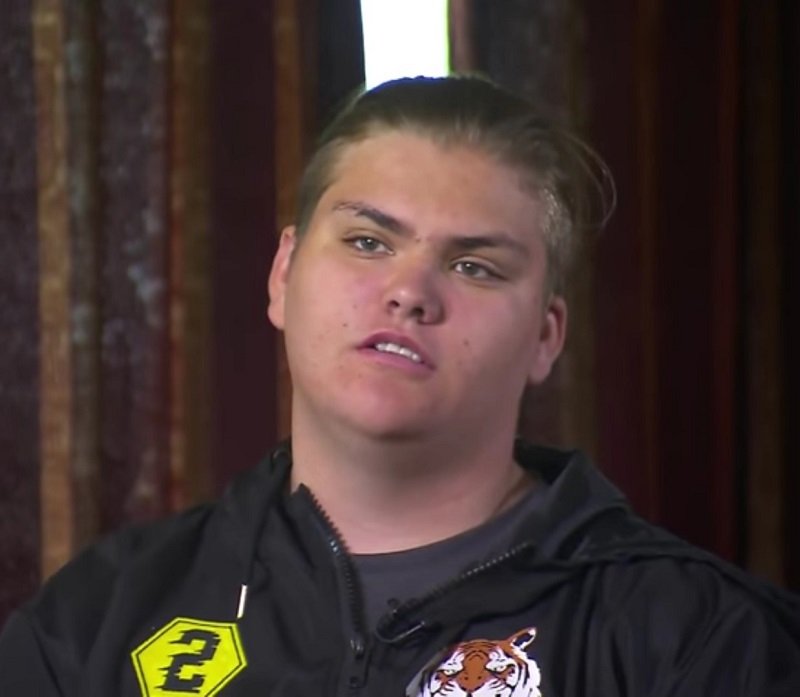 Garry Chapman talking about hiss mother's death on Entertaiment Tonight in 2019. | Image: Youtube/EntertainmentTonight.
At least this is what some of the young man's fans noticed after seeing Garry in a snapshot he posted to his personal social media profile on February 27, 2021, on which he looked not only grown but apparently also skinnier.
In fact, the image was actually a throwback to a time on which he was training for fitness, as Garry made clear in the caption, but this didn't keep his fans from commenting on his appearance in the comments section of the post.
"Garry boy lost a lot of weight! Stay safe out there," wrote a fan. "Grown up and slimmed down," commented another user, with others rather focusing on the spiritual and commenting on the loss of his mother more than a year ago.
"Stay strong, Garry! Do it for you and for your mom!" wrote an encouraging and supportive user. "You have the spirit of your mother in you, Garry. You can do anything you want. God bless you," added another person.
RECOVERING FROM AN ACCIDENT
Back in June 2020, Garry, then 19, suffered an accident on a four-wheeler that sent him to the hospital with a fracture and a concussion, but he, fortunately, was released and sent home after just one night.
Even though Garry chose to not speak publicly about the incident, his famous father Duane did address it in a side-by-side interview with his fiancé Francie Frane the day after.
During the interview, France used the opportunity to let everybody know how close her son Greg was to Garry and that it was Greg and his wife who took him to the hospital.
It was also France who explained in detail what injuries Garry suffered, revealing that it was a slight fracture in his tailbone, and a slight concussion and she celebrated that her child from a previous relationship was bonding with Garry.
TRIBUTE TO HIS MOTHER
Not long after Garry was released from the hospital to continue his recovery process at home came the time of Beth's first anniversary of death, an occasion that he marked in social media.
On June 26, 2020, Garry took to Instagram to share an image of himself standing next to his late mother, and he used the post's caption to express how he still found it hard to believe that she was gone.
Please fill in your e-mail so we can share with you our top stories!