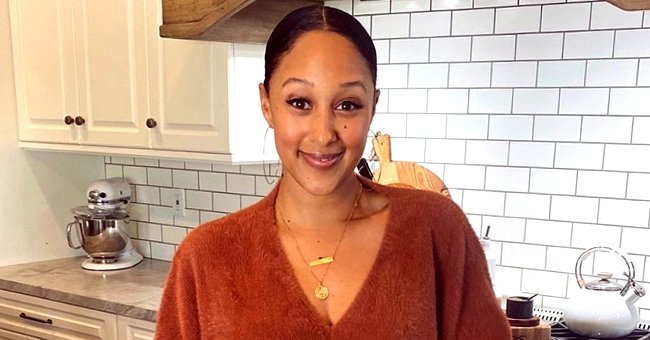 Instagram/tameramowrytwo
Tamera Mowry Shows Some Skin in a Tight Gray Outfit While Rocking Braided Hair (Photo)
"Sister, Sister" star Tamera Mowry is youthful in a new picture showing some skin as she poses in a fitted gray outfit with braided hair on her social media account a few days ago.
Tamera Mowry is bare-faced and beautiful in a photo shared on her Instagram account. She has her hair styled into two long braids which accentuated her face in the image.
The natural light in the picture highlights her glowing skin and confident demeanor. She sports a light gray camisole outfit and wears a fitness watch on her slender wrist.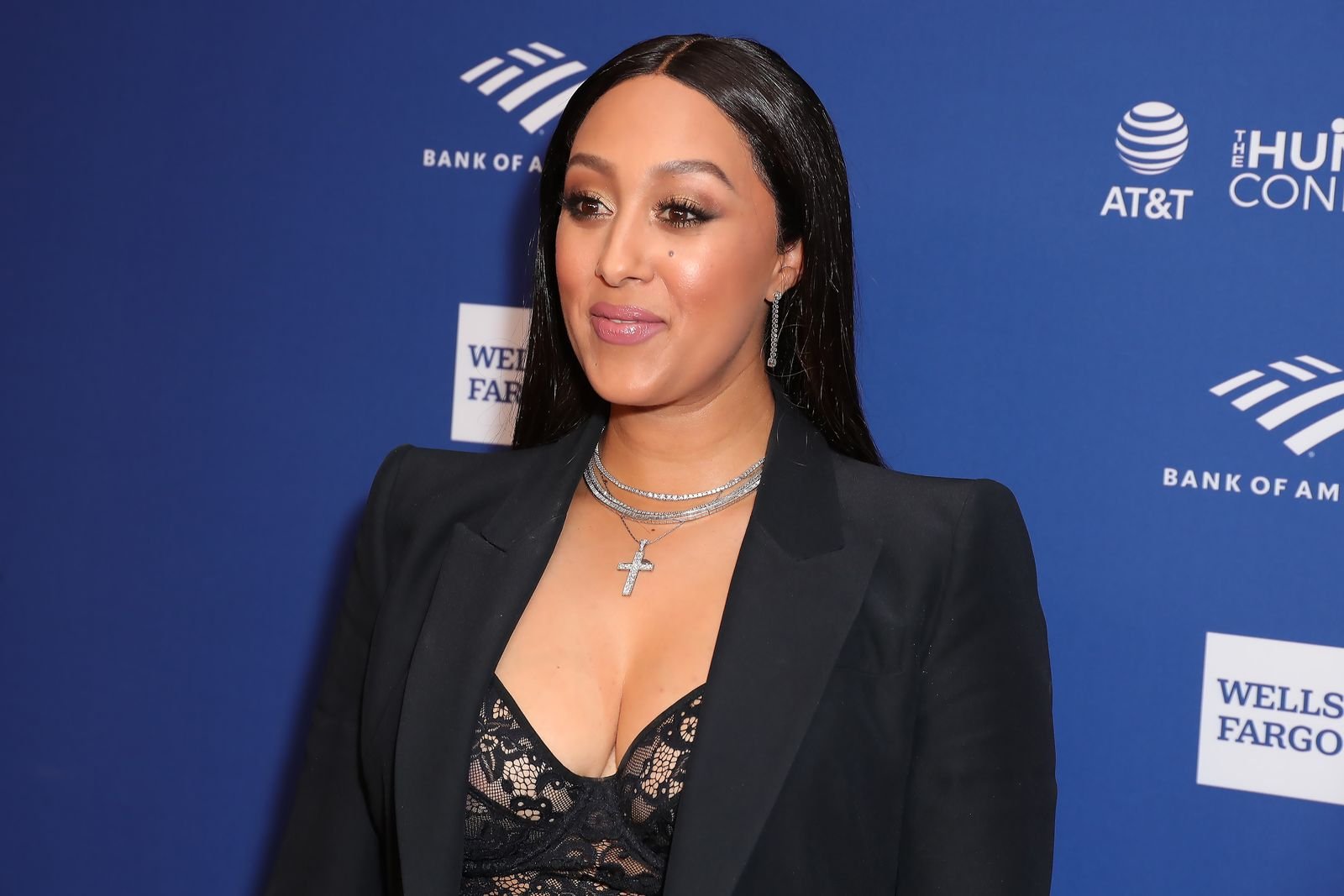 Tamera Mowry-Housley at the 51st NAACP Image Awards, 2020 | Source: Getty Images
Mowry had an important message for her 8.3 million followers on Instagram and wanted to remind them that what is shown on social media is not always an accurate representation of people's real lives.
Her unfiltered image was used as an example to fans that everyone has difficult days. Mowry also emphasized that having a sound support system was crucial for survival. She wrote:
"I do have days where I feel like giving up, feel a little bit more challenged, fatigued, anxious, and even a little down. I'm human. We're all human."
Mowry credits her exercise routine for helping her stay sane during the quarantine. The actress maintains a balanced diet that is 80% eating healthily and in moderation, while 20% of the time, she allows herself to indulge.
In the morning, she usually prefers to have scrambled eggs. Mowry also has small snacks in between meals to help stave off hunger. Proteins, lots of fiber, and vegetables are a staple in her meals.
Mowry left "The Real" earlier in 2020 but got to have a goodbye with her co-hosts at the end of the year.
Mowry also forgoes dairy and gluten except during one 'cheat' meal in the week. The star also allows herself two glasses of red wine because she enjoys it so much.
The 42-year-old also revamps her traditional guilty pleasure meals into healthier, more nutritional ways. Additionally, Mowry attempts to exercise at least six times weekly. One of her mantras is:
"Eating well, taking care of yourself mentally and physically, is actually loving yourself."
An inspirational mother to two, Mowry also confessed that she does not worry about her weight when she is pregnant. She gave birth to her second child last year.
Career-wise, Mowry left "The Real" earlier in 2020 but got to have a goodbye with her co-hosts at the end of the year. She made an appearance on the daytime talk show, and it was emotional to reunite with her friends.
Thanks to the pandemic, she hadn't had the chance to get a proper farewell. Mowry had worked on the show for seven years and realized that it was time to branch out and challenge herself.
The star wanted to return to acting. She starred in her second Hallmark movie called "Christmas Comes Twice" in December, where she plays a time-traveling astrophysicist searching for a second chance at love.
Please fill in your e-mail so we can share with you our top stories!