Tamera Mowry Shares Her Experience on the Importance of Instilling Faith in Kids
Actress and TV personality Tamera Mowry, who shot to fame for "Sister, Sister," exclusively shared with AmoMama her thoughts on instilling faith in children.
Tamera Mowry and her husband, journalist and former baseball player Adam Housley, are very religious people, so it is no surprise that they want to teach their children about faith.
According to Mowry, although she knew a lot about the Bible, her faith was weak when she started dating Housley. Fortunately, the actress felt inspired by her husband's strong faith.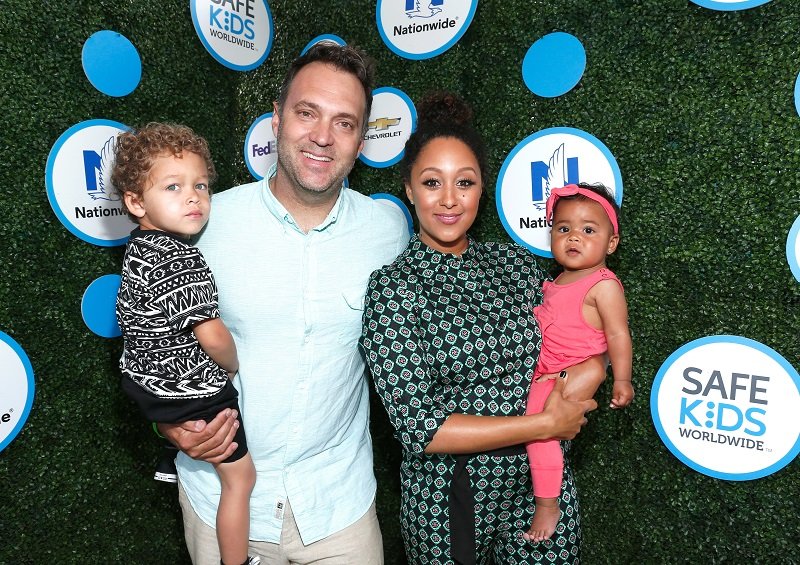 The "Sister, Sister" star, who left "The Real" in 2020, once confessed that they took pre-marital counseling, something that put their relationship with God into perspective.
Almost a decade has passed since they tied the knot, but even now, whenever they go through some difficulties, they "stop," search for answers from God and the Bible, and "pray."
During an exclusive interview with AmoMama, Mowry opened up about her family, her struggles as a working mom, and her Hallmark movie "Christmas Comes Twice."
One of the things Mowry, who recently became a partner of Birds Eye frozen vegetables, also talked about was faith and why she believes it is important to teach kids about it.
Mowry took on the viral Cuddle Challenge, and her kids' reaction was adorable.
According to the TV personality, faith is "rooted in love," and you can't go wrong if you start from there. Mowry also considers that, since nobody is perfect, forgiveness is also a form of "unconditional love."
That's something she and Housley have been teaching their two children, Aden and Ariah since they were younger. As the kids grow, Housley and Mowry have been instilling their faith in them, as well.
The actress admitted that she has never wanted to force anything on their kids. What she does instead is living her best and leading by example as she knows her children are always watching.
Mowry also pointed out that, as a parent, you guide and help your kids along the way. Apart from teaching them about faith, the "A Christmas Miracle" star also makes sure to let them know that they are loved.
Earlier this month, Mowry took on the viral Cuddle Challenge, and her kids' reaction was adorable, to say the least. In the short clip, Aden appeared lying on a couch while playing with a phone.
As soon as the actress cuddled him, his excitement became evident as he smiled and moved his feet up and down. Ariah was part of the beautiful moment, too, joining in a few seconds later.