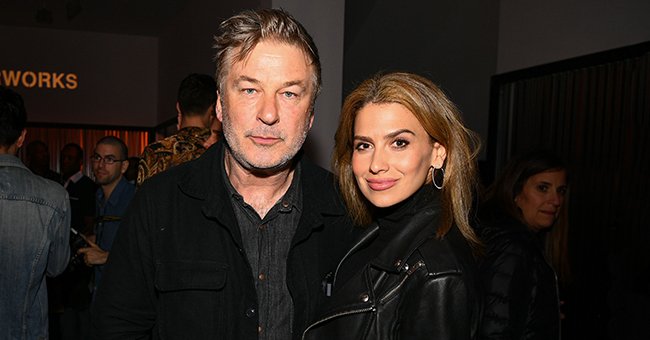 GettyImages
Alec Baldwin Slams Trolls after Mean Comments on Wife Hilaria's Baby Post — See His Response
Actor Alec Baldwin has slammed trolls for their mean comments after posting a picture on Instagram showing his wife Hilaria Baldwin and all their kids.
"Saturday Night Live" star Alec Baldwin was in no mood to entertain mean comments from trolls after sharing an adorable picture of his wife and kids on his Instagram page.
The 62-year-old star shared a picture he captioned, "Mi vida…" It showed Hilaria Baldwin posing on a bed with their five older children, Carmen, 7, Rafael, 5, Leonardo, 4, and Romeo, 2.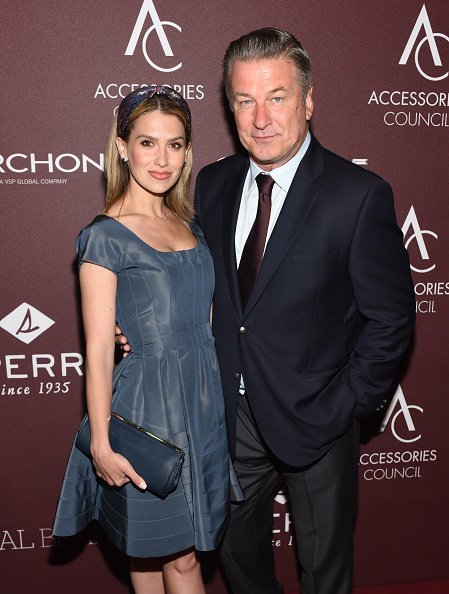 Hilaria Baldwin and Alec Baldwin at Cipriani 42nd Street on June 10, 2019 | Photo: Getty Images
The picture also included the couple's six-month-old son, Eduardo, and their newborn daughter, Lucia, who arrived six months after Eduardo's birth, drawing speculations that she was born via surrogate.
The picture served as Alec's announcement of Lucia's birth, but given its surprising nature, some fans were not pleased that they were not in the know about Lucia's arrival.
One of those displeased fans commented on the post, asking Alec who Lucia's mother is since Hilaria was not pregnant for her. The fan further said that Alec should just say if the baby was born via a surrogate or if he and Hilaria adopted her.
The troll asked Alec to tell the world if Lucia was a product of an affair, and he decided to raise it with his wife. The troll added that if the actor does not want to say anything, he and Hilaria should stop constantly posting, begging for clickbait.
Alec added that Americans are people who know less about how to live a peaceful, healthy life than most of the civilized world.
Alec furiously clapped back in a now-deleted reply to the troll, telling them to shut their mouth and mind their business. He replied to another fan in the same vein in another deleted comment.
Alec said he believes people should simply say congratulations to his post or shut up about it. When another fan expressed their dismay at people's mean comments to Alec's post, he replied that they are not very smart.
He added that Americans are people who know less about how to live a peaceful, healthy life than most of the civilized world. Hilaria shared the same picture her husband did but disabled comments on her post.
This prevented her from receiving mean remarks like Alec did. She also shared another picture of the cute baby Lucia sleeping peacefully while looking gorgeous.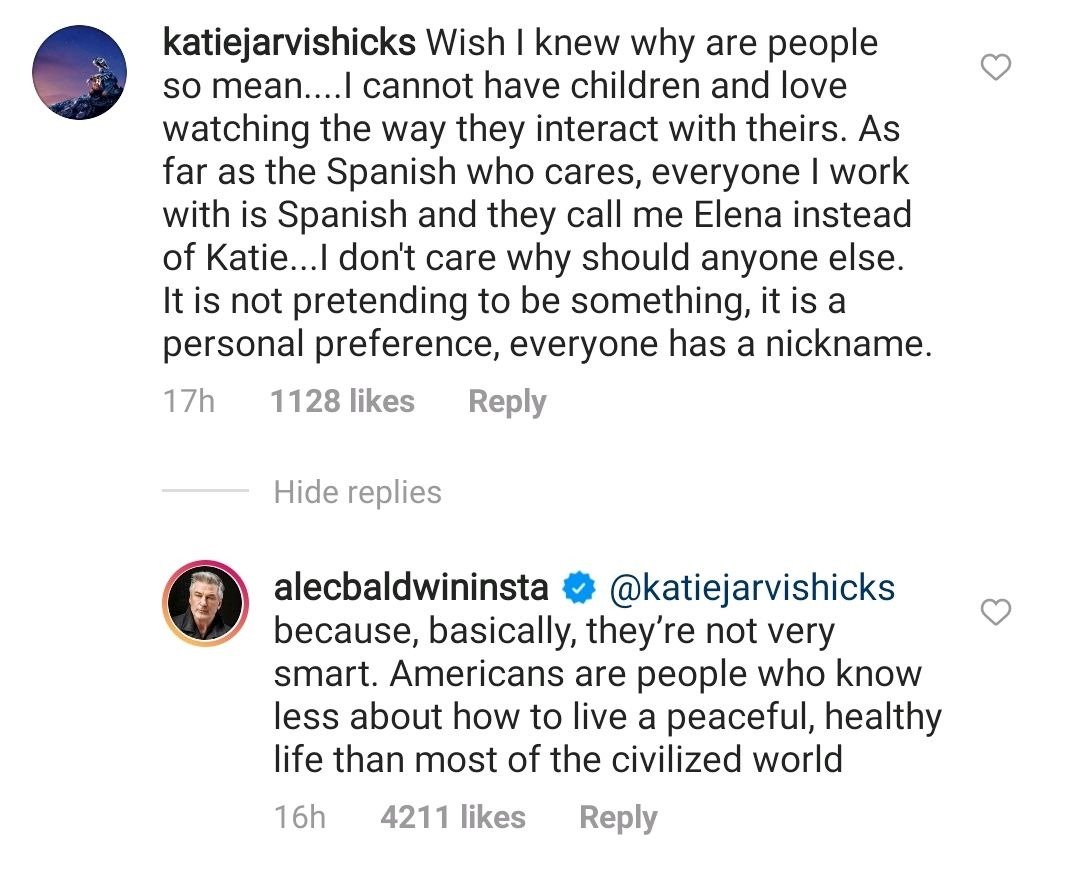 Alec Baldwin replies a fan's comment on his Instagram post | Photo: instagram/alecbaldwin
She revealed in the caption that she and Alec are so in love with their newborn daughter, just like her older siblings. She ended the caption by writing that Lucia is a dream come true.
Fans who still wondered how Hilaria and Alec welcomed Lucia got their pondering answered when US Weekly confirmed that the couple welcomed their newborn via surrogate.
While the trolls' comments obviously displeased Alec, his most loyal fans may be hoping it does not stop him from sharing more cute pictures of his ever-growing brood.
Please fill in your e-mail so we can share with you our top stories!