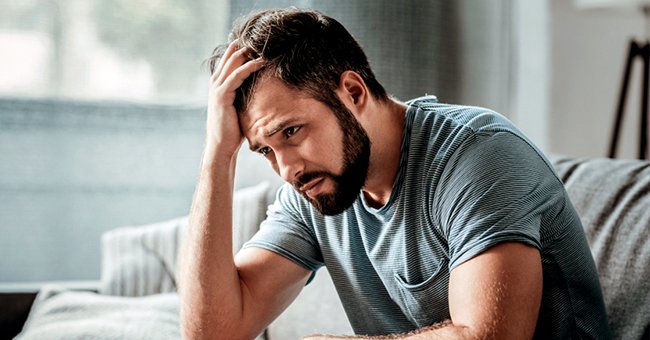 Shutterstock.com
Story of the Day: Man Refuses to Help His Brother Whose Kids Are at Risk of Going without Food
In today's story of the day, a man refuses to help his brother despite the risk of his brother's kids going hungry. The man's reason dates back to ten years ago before either brother was married.
It is often said that what goes around comes around because karma has a way of settling scores. For Mike, retribution came ten years after he and Jody broke his brother Dave's heart on his wedding day.
Dave was so in love with his high school sweetheart, Jody, that he never imagined she would ever leave him, especially for his brother, Mike. What he didn't know is that Mike and Jody had been having an affair long before he even proposed.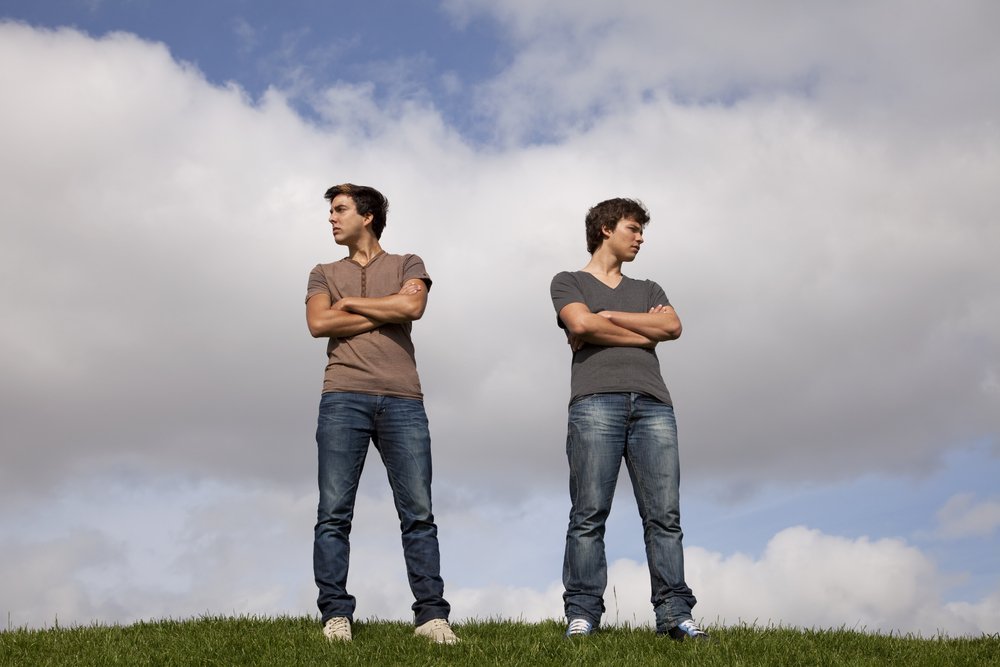 Two men arguing in a field. | Source: Shutterstock
On the day of the wedding, Jody walked out on Dave and left him heartbroken and humiliated at the altar. Dave was so devastated that he fell to his knees right there in front of the priest and his entire family.
Adding to Dave's misery was the fact that Mike and the runaway bride went on to enjoy the honeymoon he had paid for. All Jody left was a note saying:
"I never loved you. I just needed to get closer to Mike. No hard feelings."
Needless to say, it took years for Dave to mend his broken heart, and every time he remembered that day, he fell back into a deep depression. Slowly, he started to pick up the pieces of his life, focusing on his work and mental health.
While Dave disowned Mike, his family decided not to take sides and continuously encouraged the men to rebuild their brotherhood, but Dave's heart was cold, and he could not forgive his brother or ex-fiancé.
After a year, Dave found out that Jody was expecting her first child with Mike, and the pair were soon to be married. The brothers' family began pressuring Dave to forgive his brother since they would be attending the wedding.
Dave was hurt by his family's continuous involvement with Mike and Jody, but he concluded that they were adults and, therefore, were entitled to their choices.
Eventually, Dave opened his heart to another woman, Janine, who was loyal and supportive. They tied the knot in a private ceremony with only a few family members present. Dave forgot all about Jody until he received a visit from his mom.
"Dave, your brother's wife is expecting again, but I don't think they're coping. Jody just lost her job, and Mike's company went bankrupt. They need your help," she said. Before Dave could answer, Janine jumped in:
"Mike should get a job if things are so hard."
A week later, Dave received a call from an unknown number. When he picked up, he was surprised to hear Jody on the phone. He hadn't seen or spoken to her and Mike in ten years, yet she dared to chastise him for not helping them financially.
Mike got on the phone and started yelling at him too. "You're selfish, and you need to get over Jody. This is about my kids, and they're going hungry because you won't help us."
Both Mike and Jody continued yelling expletives at him for punishing their kids, but Dave was unbothered and thought he didn't owe them anything since they made that choice ten years earlier. He responded:
"Your kids are not my problem."
Is Dave wrong for refusing to help? If this story gave you something to think about, check out this story about a man who won't financially support his pregnant ex-girlfriend.
Please fill in your e-mail so we can share with you our top stories!