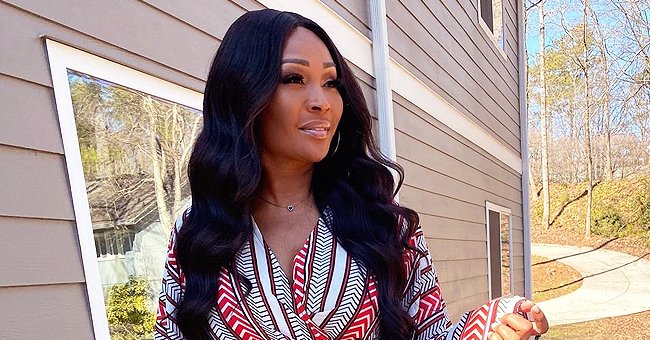 Instagram/cynthiabailey
Cynthia Bailey Displays Her Long Legs in a One-Piece White Swimsuit Posing on a Beach at Sunset
"RHOA" star Cynthia Bailey rocks a white one-piece swimsuit that flaunts her long, elegant legs as she poses on the beach at dusk in a new picture shared on her social media page.
Cynthia Bailey is gorgeous as she privileges her three million Instagram followers with the magnificent sight of her full-figure in a white swimming costume. Bailey wears massive shades and models beautifully.
The star has long braids that hang below her waist and a patterned brown headscarf over them. She has beaded drop earrings to compliment the look and match her chocolate skin.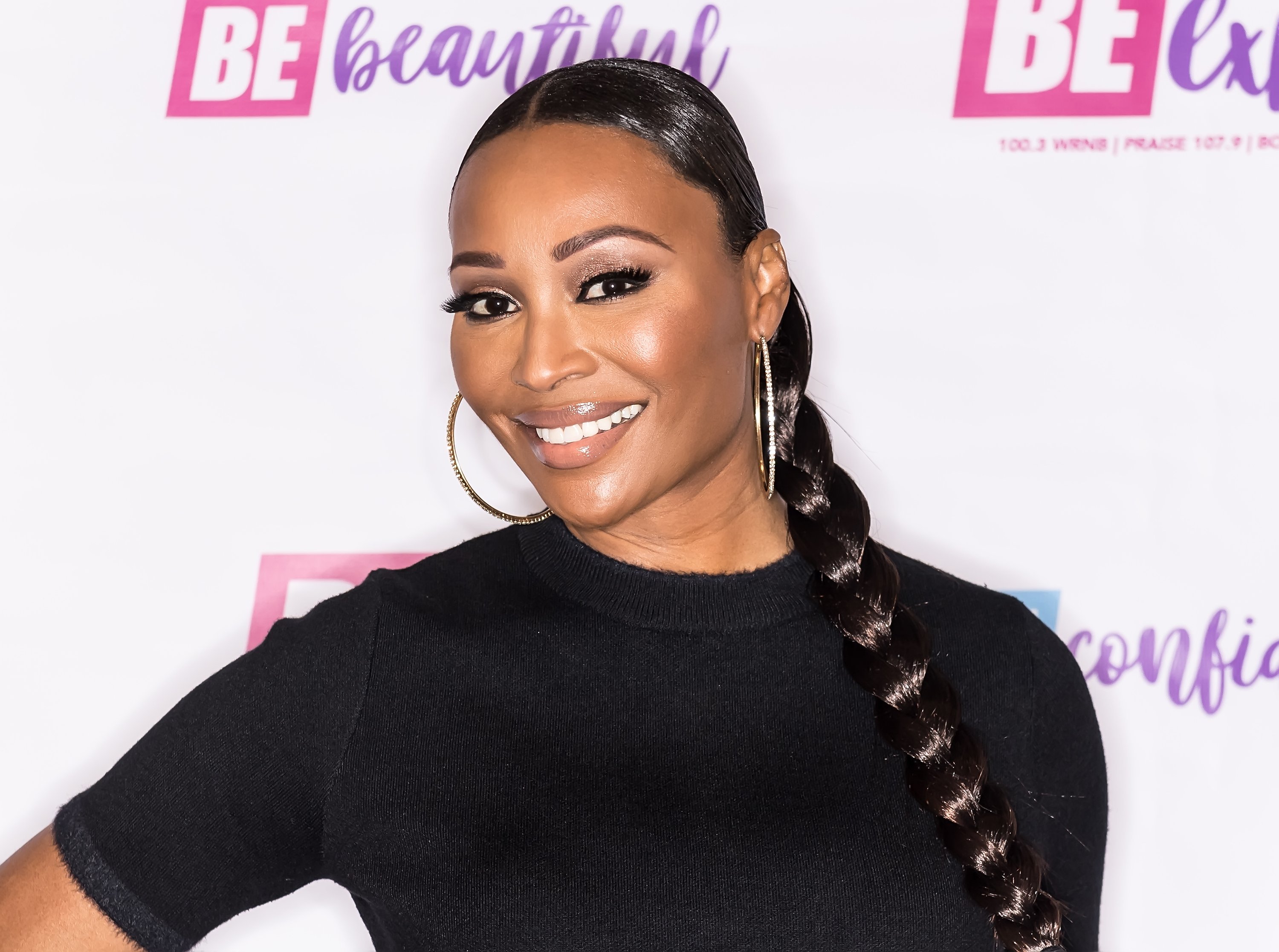 Cynthia Bailey at the Be Expo 2018 at Pennsylvania Convention Center | Source: Getty Images
The star poses elegantly on the shore as the sun makes its descent behind her and glimmers on the waves. Her swimsuit is v-necked and reveals a hint of her cleavage.
Bailey shows off her thick thighs as she lifts one leg slightly. Her hands and wrists are adorned with bangles and rings. She quoted renowned poet Maya Angelou in her caption, dedicating it to Women's History Month:
"'We may encounter many defeats but we must not be defeated!'- Maya Angelou#womenshistorymonth."
The 54-year-old reality television actress has one daughter with her ex-boyfriend Leon Robinson. Noelle Robinson is 21 years old and is fast following in her mother's footsteps as a fashion model.
In 2019, Noelle came out to her mother on an episode of "The Real Housewives of Atlanta" as sexually fluid. The young adult began exploring her sexuality during her time at Howard University.
Bailey and Hill were at loggerheads about having their luxury wedding despite the pandemic last year.
Bailey has supported her daughter's sexual identity and even attended the World Pride celebration in New York City with her last year. Noelle also celebrated her 21st birthday and was showered with love by her mom.
2020 seemed to be a year of festivity for Bailey as she also married Mike Hill in October. She divorced Peter Thomas in 2017 and vowed that things with Hill would be different. She commented:
"I've learned from all the mistakes in my first marriage and I don't want to make those same mistakes in my second marriage."
But everything was not roses and peaches between Bailey and Hill leading up to the ceremony. They were at loggerheads about having their luxury wedding despite the pandemic last year.
Bailey was determined to have 250 guests despite COVID-19 restrictions around gatherings and social distancing. The couple were in disagreement and clashed on the "RHOA" show.
Hill argued that it seemed like Bailey was more interested in the wedding than marrying him. He believed that it was more about the union between them than the pomp of the ceremony.
Bailey felt differently because she revealed that she wanted a do-over of the bad memories with her ex-husband. She ended up getting her wishes as they got married in Georgia with their plan of 250 guests.
Please fill in your e-mail so we can share with you our top stories!