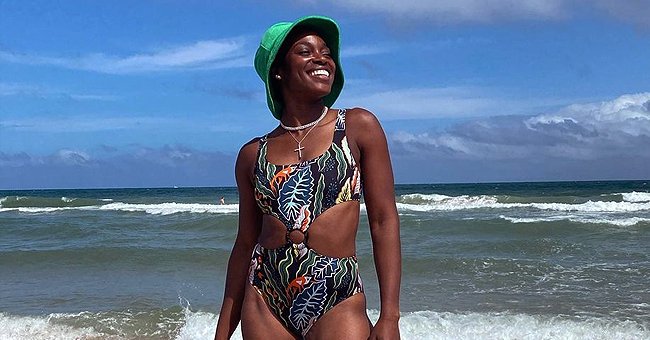 Instagram/sloanestephens
Sloane Stephens Shows off Her Toned Figure in a Trendy Print Swimsuit While Sunbathing (Photo)
Tennis star Sloane Stephens recently flaunted her fit figure and sweet dimples on social media after she shared photos of her sunbathing in a fashionable swimsuit.
When Sloane Stephens is not on the court smashing records and intimidating adversaries with her gameplay, she is on the pages of Instagram looking gorgeous just because.
The famous athlete who has a massive following across social media recently showcased her gorgeous toned build in a printed one-piece swimsuit.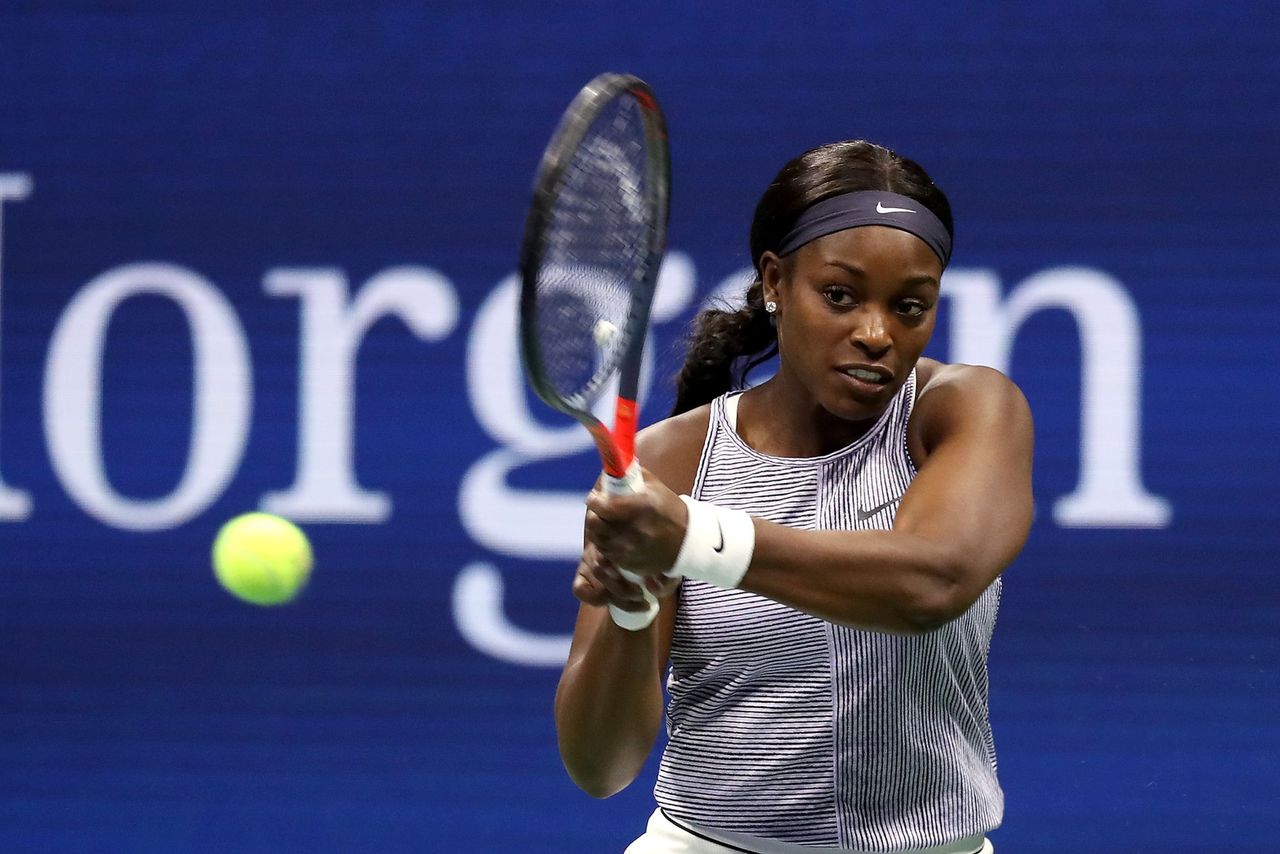 Sloane Stephens during her Women's Singles first round match on day two of the 2019 US Open at the USTA Billie Jean King National Tennis Center on August 27, 2019. | Photo: Getty Images
In a photo she shared via her personal Instagram page, Stephens looked happy as she was pictured standing at the shore of a beach with her back to the foaming water.
Her swimsuit fit snugly on her body, accentuating the curves of her sleek body. Stephens complimented her outfit with different accessories, including a green bucket hat and body jewelry. She captioned the post with a simple phrase that read,
"Sun and sand, amen."
Her trim body is definitely something to be proud of, but Sloane has more enviable features, one of which she put on fleek in another picture she shared on the same day.
The shot was a close-up of the talented sportswoman, and it drew attention to her gorgeous dimple. She was seated, eyes closed on a blue mat with her face turned towards the sunlight.
She actually admitted to crying.
Stephens' followers loved the posts. Some just wanted to know how they could get their hands on a similar swimsuit while others gushed over her dimples and toned body.
For Stephens, the new year has been eventful. In January, she announced her aunt's tragic demise due to COVID-19 complications.
Several weeks after her revelation, the 27-year-old, who had been getting ready to compete at the 2021 edition of the Australian Open, received news about the demise of her grandparents.
Stephens lost both of them within a week, but rather than be overwhelmed, she decided to channel her grief into the competition to win, knowing it is what they would have wanted as her biggest fans.
Stephens did not make it past the first round of the Grand Slam tournament. She met her defeat at the hands of Varvara Gracheva of Russia.
The loss was a difficult one to accept for Stephen, given the immensity of her talents, but even she knows that the game of tennis is not always fun.
Losses impact players a lot— often negatively. When Stephens lost to Simona Halep during the finals of the 2019 French Open, she actually admitted to crying.
Still, the talented athlete is determined to focus more on the things she can control. Stephens thinks she prepared as much as possible for Australia, and even though she lost in the first round, she's looking straight ahead.
Please fill in your e-mail so we can share with you our top stories!