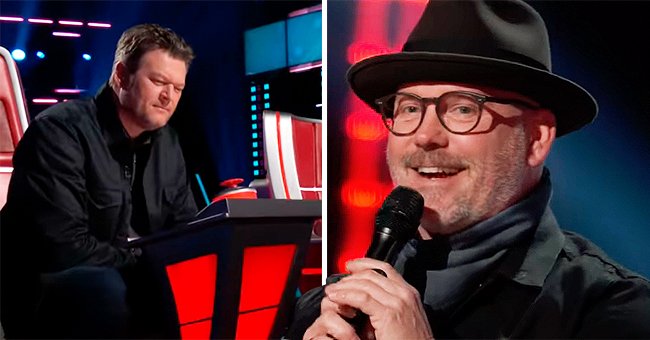 youtube.com/The Voice
Blake Shelton Didn't Recognize His Old Bandmate on 'The Voice' Blind Auditions — Meet Pete Mroz
"The Voice" coach Blake Shelton was left in shock after realizing that one of the blind audition contestants was his old bandmate. Meet the prolific singer who warmed the hearts of many with his soothing voice.
Blake Shelton's former bandmate, Pete Mroz, was one of the contestants at the season 20 premiere of "The Voice," surprisingly, the country star did not recognize his old friend.
Mroz sang a powerful cover of Blind Faith's hit song "Can't Find My Way Home." For his flawless delivery, Shelton and his fellow coach, John Legend, turned their chairs.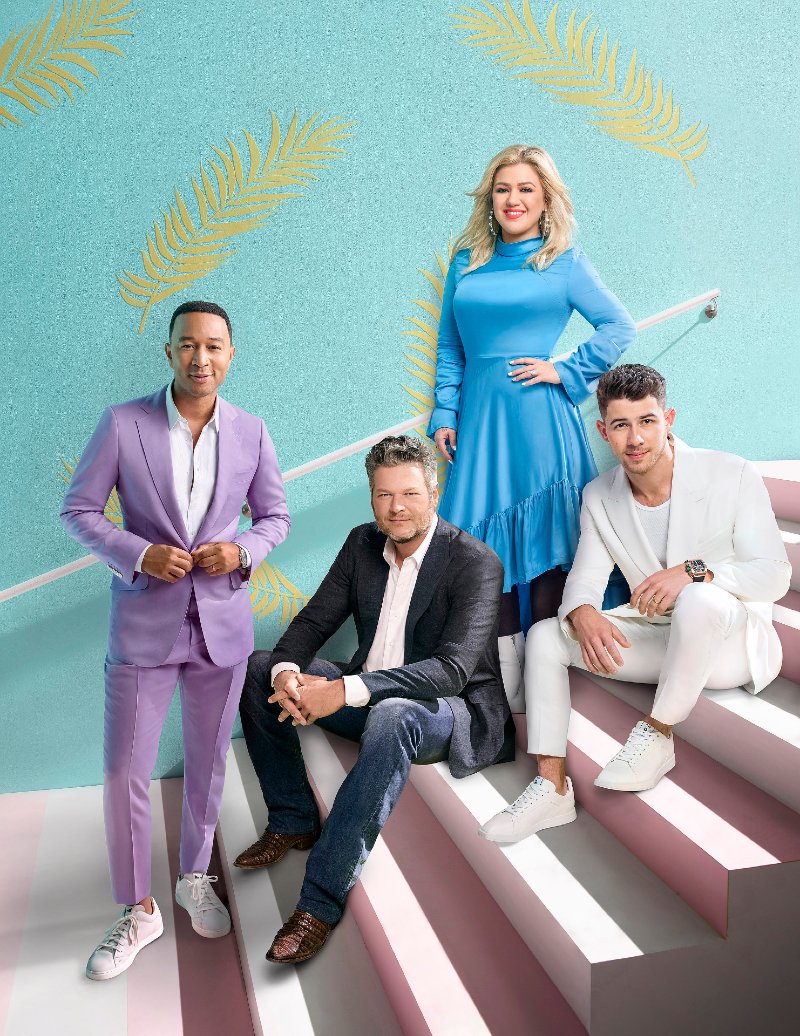 John Legend, Blake Shelton, Kelly Clarkson, and Nick Jonas posing for a promotional photo for "The Voice" season 18 in November 2019. | Photo: Getty Images.
After his performance, Mroz introduced himself to the panel of judges, which also includes famous singer Nick Jonas and "American Idol" alum Kelly Clarkson.
Mroz noted that he is a 45-year-old man from Nashville and joked that he felt like the oldest person in the room. Jonas, however, quickly retorted, noting that Shelton should be the oldest in the room.
Legend chipped into the conversation, noting that Mroz pointed at Shelton while performing and figured that the singer's gesture must have meant something.
Mroz then explained that he was formerly part of a Nashville band called the Young Riders but performed under the name Pete Mitchell back then. At this point, Shelton realized he and the singer were former bandmates.
The singer also admits that his experiences in these places have shaped his thinking.
Going further, the pair took a trip down memory lane, recalling their time as bandmates when Shelton had nice hair and apparently stole Mroz's bass player.
By the end, Mroz was left to decide whom he would like to be his coach between the two judges who turned their chairs. Unsurprisingly, he picked Shelton.
Apart from the few details he shared about himself on the show, there is more to be known about the budding singer. The 45-year-old is a proud father and husband who also doubles as a photographer.
Though a native of Indiana, Mroz moved to Nashville in pursuit of his country music career. His musical influences can be traced back to legends like Steve Green, Eric Clapton, and Garth Brooks.
Additionally, Mroz has lived in 14 states so far. Not only does this mean he is widely traveled, but the singer also admits that his experiences in these places have shaped his thinking.
Though Mroz's appearance on the show was memorable for both the viewers and judges, there were also some other noteworthy performances during the season 20 premiere of "The Voice."
With only one episode bringing a perfect balance of excellent performances and notable past experiences, fans can surely expect nothing but the best from the new season!
Please fill in your e-mail so we can share with you our top stories!