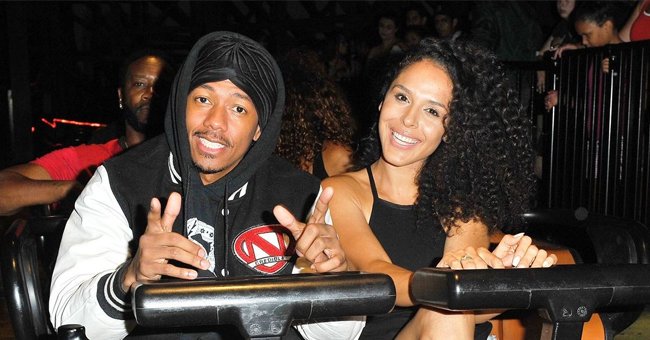 Getty Images
Brittany Bell & Nick Cannon's Son Golden & Daughter Powerful Lie in Bed Together in a New Photo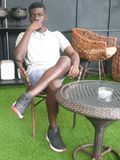 Brittany Bell and Nick Cannon's children have started bonding! A photo of them together was shared on social media, and the pair looked too cute for words.
Brittany Bell and Nick Cannon's son Golden is beginning to adjust to his role as big brother, and fans are here for it. The toddler's mother recently gave her fans on Instagram a glimpse of Golden together with his lovely baby sister.
The proud mother shared a photo of Golden sleeping next to his little sister, who was awake. She had one of her chubby arms stretched towards her brother as though trying to wake him up for the shot.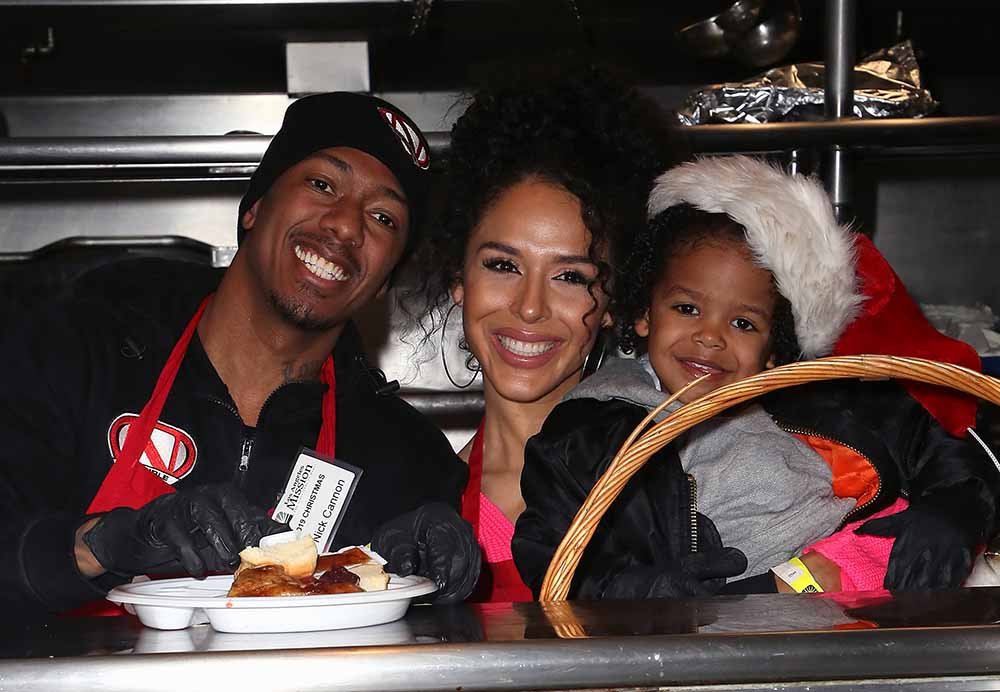 Nick Cannon and Brittany Bell with their son Golden Cannon attending the "Christmas Celebration On Skid Row" at the Los Angeles Mission in December 2019. | Photo: Getty Images
The little girl had an adorable look on her face which was entirely focused on her brother's. Bell shared the post along with a theme song from the famous romantic movie titled "The Notebook."
For the shot, which seemed to have been taken without any form of preparation, Golden wore a simple tee while his sister was dressed in unbuttoned pajamas.
Bell and Cannon's daughter arrived late last year. The former Miss Arizona USA made the announcement via her Instagram page on December 25.
She shared a montage of holiday-themed family photos, and in her caption, the proud mother referred to her child's arrival as the "best gift ever."
The girl was named Monroe in honor of Carey's idol Marilyn Monroe.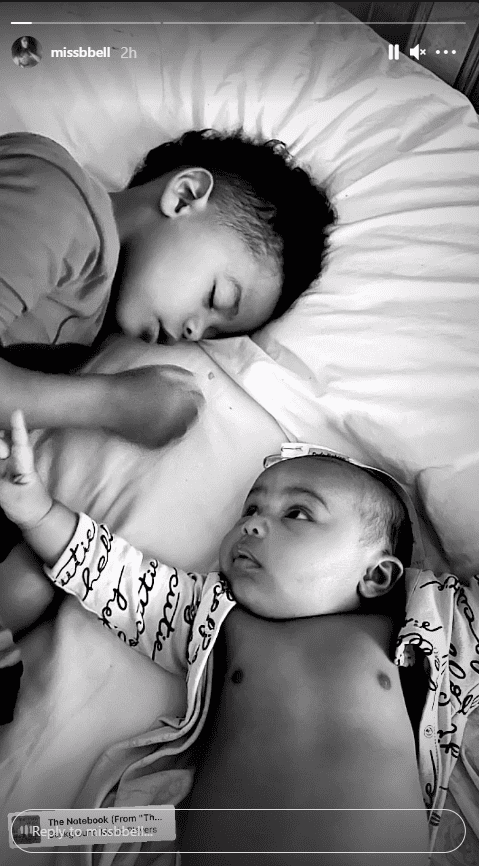 Brittany Bell shares a picture of her kids Golden and his kid sister Powerful bonding. | Photo: Instagram/missbbell
Bell also revealed in her caption that the new baby was delivered vis-a-vis an "empowering water birth" in which her baby daddy Cannon participated in.
Bell and Cannon welcomed their first child Golden "Sagon" Cannon, back in 2017. The child's name raised many eyebrows and was the talk of the virtual town, with fans wondering why he was named Golden.
Cannon has not opened up about what made him name his son, but there is most likely a grand reason behind the act. After all, his first set of kids— products of his previous marriage to Mariah Carey — also had strange names.
These names ended up having emotional strings attached to them. The kids, paternal twins of different sexes, were named Monroe and Moroccan. The girl was named Monroe in honor of Carey's idol Marilyn Monroe.
On the other hand, the boy was named Moroccan after the country-inspired decor in Carey's New York City apartment— a place the famous actor, Cannon reportedly popped the big question to Carey.
In light of this, his fans know there must be a meaningful explanation for his second son's name, but until he clues them in, the reason will remain shrouded in mystery and just a dash of hilarity.
Please fill in your e-mail so we can share with you our top stories!