Chris Klein's Love Life — from Broken Engagement with Katie Holmes to Current Wife Laina Rose
Chris Klein was a teenage idol in the late 90s and after this, he almost lost his life and his career. He is now a happily married family man with two children and keeps acting too.
Chris Klein, 41, is an American actor known for his role in the "American Pie" franchise. He made his acting debut in the Alexander Pyne film "Election" while in college.
 Another reason that Klein became famous was his romance and commitment to actress Katie Holmes. Both formed the cutest couple of the moment and their followers loved seeing them arrive at the premieres smiling and in love.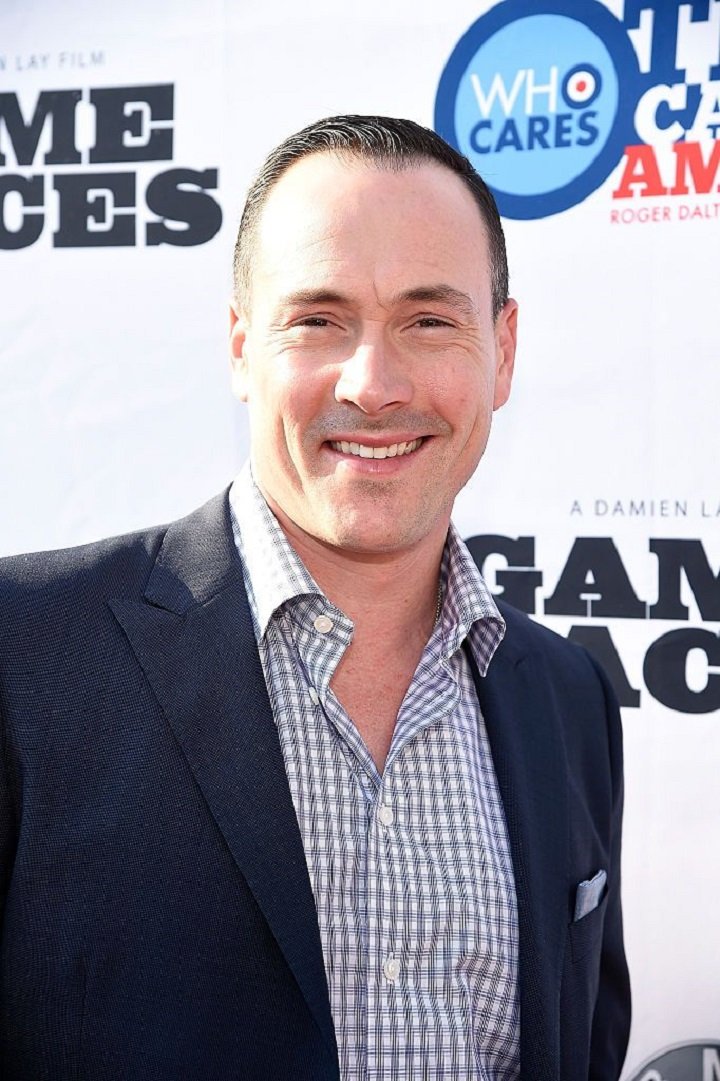 Klein had acting jobs in teen movies, with the success of the film "American Pie" and its sequels, the actor became an idol for teenagers in the late 20th and early 21st centuries. Talking about the franchise he said:
"It's such a beautiful celebration of a franchise that really highlights my career from then to the present day."
FIRST YEARS
Klein began his career as a teenage actor and quickly became the idol of that generation of youngsters. His work in various roles in teen movies made him a popular face.
He studied art at Texas Christian University when he made his first movie and when "American Pie" fame caught up with him. Looking back on those years, he has said that it was a very cool time and that his childhood dreams come true.
ROMANCE WITH KATIE HOLMES
Around this time, Klein began dating fellow debut actress Katie Holmes. She, like him, grew up in a town and had gained popularity for her character on the television series "Dawson's Creek."
The relationship between them spent most of the time in the distance due to the work commitments of both that kept them apart. However, both of them were trying hard to spend their time together in the best way.
EXPECTED COMMITMENT
After three years together being one of the most beautiful couples of the moment, Klein and Holmes got engaged. Although they did not talk about the date of the wedding, they were both very happy and in love.
The work commitments they both had continued to keep their lives separate. The two were working hard to build their careers in Hollywood and were busy with little time to spend together.
THE RUPTURE
Two years after announcing their engagement and five years in total of dating, the current couple announced that they had ended their relationship and that the engagement was being canceled.
It seems that when the news reached the media, the couple had already broken up long before. There has been a lot of speculation about this as Holmes's romance with actor Tom Cruise began only a couple of months later. Klein himself clarified the situation:
"People are going to write what they want to write. Her being with Tom has nothing to do with her and I discontinuing our relationship. "
STARTING AGAIN
Months after his break with Holmes, the actor was arrested twice for DUI and had to serve a sentence in jail. All this made him think and reflect on his life, his career, and what his life is going to be like.
The actor tried during that time to find his own voice, stop being the heartthrob, and successfully transition into an adult actor. But another problem was taking over his life and threatening his career. At about that time he commented: 
"Living with addiction is not living, it's existing and barely hanging on." 
MARRIAGE AND CHILDREN
After staying in a rehabilitation program and staying sober for several years, the actor began to see that his life was back in order and control. At a mutual friend's wedding, he met Laina Rose Thyfault.
After dating Thyfault for several years, the actor popped the question and the couple officially got engaged. The wedding took place outdoors in a location in Montana in August 2015. The couple welcomed their first child in 2016 and their second child, a daughter, in 2018.