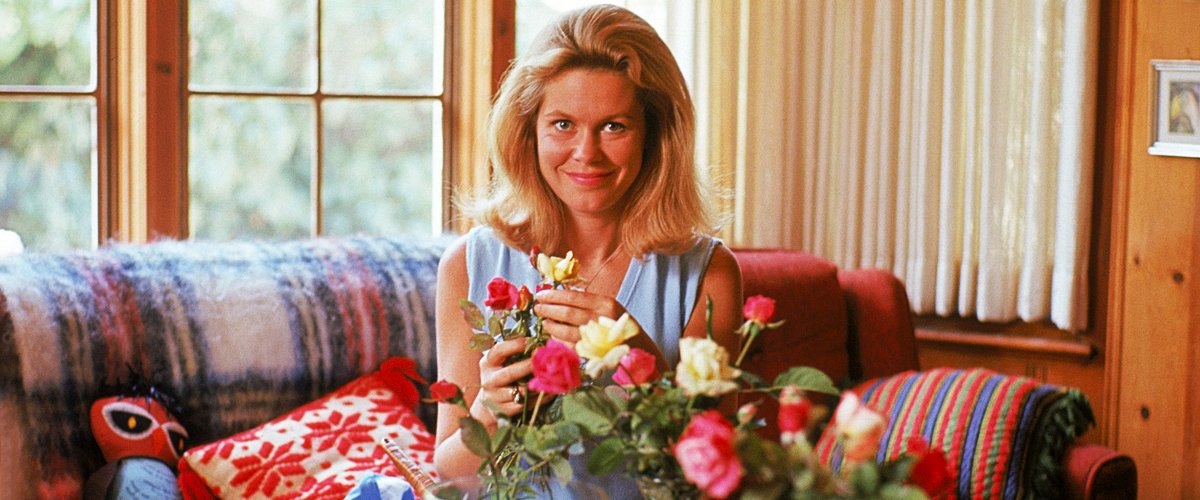 Getty Images
Elizabeth Montgomery's Son Bill Asher, 56, Poses for Rare Photo While Working on a Guitar
The son of beloved "Bewitched" actress Bill Asher is a leading luthier handcrafting quality instruments for famous musicians.
William Allen Asher is a luthier (guitar maker) born in Los Angeles, California. For over 30 years, he has been repairing and restoring guitars and for the last 15 years, he has made custom guitars for famous clients.
Asher is the son of the well-remembered and beloved actress Elizabeth Montgomery, well known for her starring role in the television series "Bewitched," made between 1964 and 1972, and still broadcast with a high audience.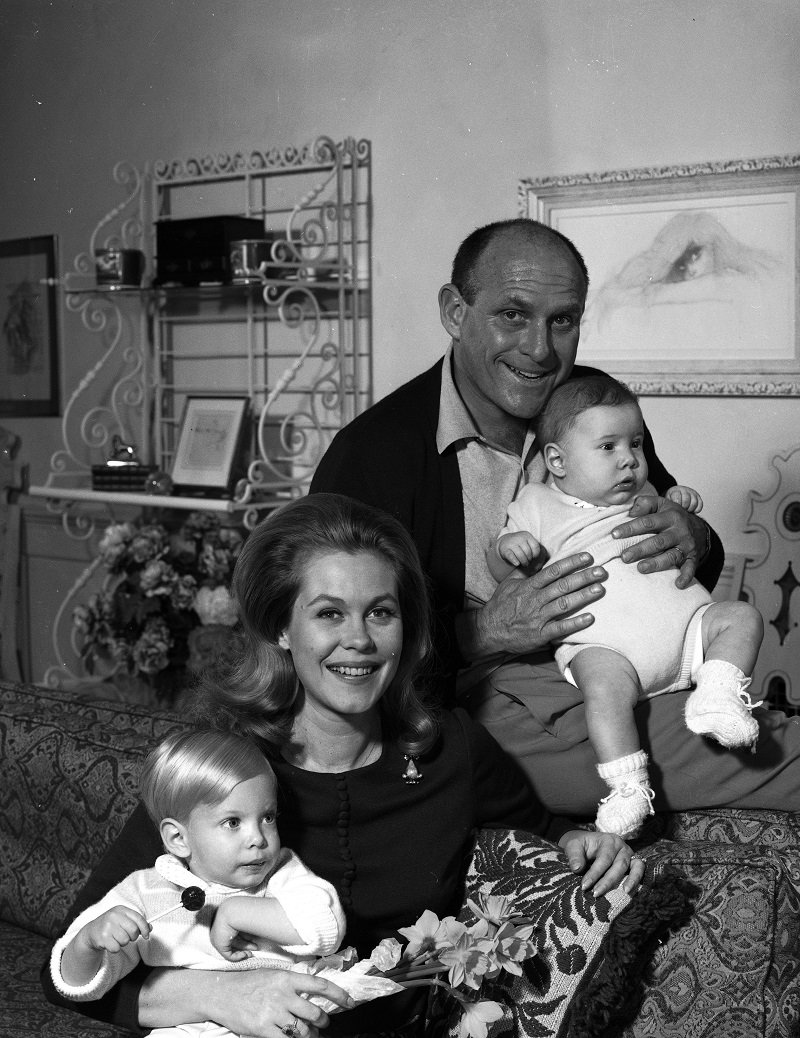 Elizabeth Montgomery, William Asher, William Allen Asher, and Tobert Deverell Asher at their home in February, 1966. | Image: Getty Images.
Although Asher's work is recognized by important musicians and his company, there are few photographs of the artist doing his work. However, Asher recently posted a picture of him handcrafting one of his creations. In the picture he captioned:
"Carving a few necks this morning"
DAUGHTER OF TWO STARS
Elizabeth Victoria Montgomery was born in Beverly Hills in 1933, the daughter of actors Robert Montgomery and Elizabeth Allen. Since she was little she wanted to follow in her parents' footsteps and dedicated herself to acting.
Success came with the sitcom "Bewitched" playing the role of a witch wife who lives with her mortal husband and who does not let any external force intervene in their love and relationship. She uses her powers to solve comical situations and takes care of her family.
LOOKING FOR LOVE
Off the screen, Montgomery was not lucky enough to find love with the ease of her character. Through her four marriages and three divorces, she hoped to find her true love sometime.
Her first marriage was to New York socialite Frederick Gallatin Cammann in 1954. However, the union lasted only one year as he wanted a wife and she wanted to pursue her acting career. Her husband Cammann said about her:
"She thought her career demanded that she head back to Hollywood and I didn't see how I could fit in out there."
CONFLICTIVE MARRIAGES
Her second marriage to actor Gig Young in 1956 came as a surprise to her father as the actor was an older man, almost the age of Robert Montgomery. The couple was married until 1963 when problems reached their peak and they got divorced.
In 1963, Elizabeth met her third husband, producer, and director William Asher while filming a movie. Their ten years together were conflictive but they also had happy moments such as the arrival of their three children: William Allen, Robert Deverell, and Rebecca Elizabeth.
FINDING LOVE
The blonde actress finally found love and happiness with actor Robert Foxworth, eight years her junior. The couple lived together for 19 years in which the actress did not want to marry her partner until 1993 when they finally got married.
During those years that she lived with Foxworth, she seems to have found the tranquility she was looking for. Unfortunately, she was diagnosed with colon cancer and passed away eight weeks after in 1995. Her husband describes her like this:
"She was a real homebody. She was a wonderful cook. She liked to work in the garden and the kids were a huge part of her life."
FAMILY BUSINESS AND TRADITION
Elizabeth's son Will seems to have inherited artistic talent from his parents and also creativity. In his company Asher Guitars & Lap Steels, high quality and creative instruments are made and other vintage instruments are restored for exclusive and loyal customers.
With national and international fame for their excellent handcrafted products, which also include modern techniques and mechanics, Bill Asher along with Jessika Asher and his brother Robert Asher maintain a family business that has everything to keep growing.
Please fill in your e-mail so we can share with you our top stories!