RHOA's Kenya Moore Shows Her Hourglass Figure in a Pink Dress as Fans Gush over Her Hair Color
"RHOA" television actress Kenya Moore once again privileged her fans on social media with an image of her gorgeous hourglass figure wearing a vibrant pink dress.
Kenya Moore looked radiant in a strapless outfit, and followers quickly commented on her hair color. Moore shared the picture on her Instagram feed a few days ago.
Moore's dark brown highlighted tresses are styled in elegant curls that fall almost to her curvy waist. The post received over 22 thousand likes, and Moore has 2 million followers. 
Moore has her hair parted in the middle, and she poses with one hand on her hip. The television personality looks very confident with a huge beaming smile on her face.
Moore's ample cleavage is visible at the top of the full bust of the dress. She also has a silver bracelet on her wrist. Either way, fans were really impressed with the look as a whole. Moore captioned it:
"Loving the vibe."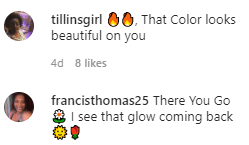 Moore admitted that she had put on a few pounds last year thanks to self-isolating at home. However, instead of being ashamed of the weight gain, she told followers on Instagram that she did not mind the extra 25 pounds.
The 50-year-old actress then decided to go on a 12-week body transformation journey to help her get back in shape, including a stricter diet with lower calories and a reduced sugar intake. 
Moore's divorce with Mark Daly came as quite a surprise to the television persona in Season 13 of "RHOA."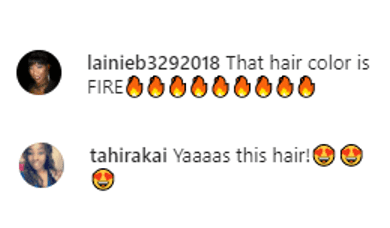 Shortly after she decided to focus on her health, Moore lost seven pounds. She showed off her stunning frame in a picture wearing overalls with her cousin, Che Moore, who catered for her daughter's birthday.
The post received quite a response from Moore's followers, who were quick to notice her more slender figure. She thanked Che for doing such a great job at Brooklyn's party, saying:
"The food and Decor was amazing! Thank you for loving us and taking care of us. We love you."
Meanwhile, Moore's divorce with Mark Daly came as quite a surprise to the television persona in Season 13 of "RHOA." She said that it was a very tactical move on Daly's part.
Last month, Moore saw her lawyer to discuss the situation with Daly and to file for custody of their daughter, Brooklyn. Strangely, Daly had made Moore a mixtape for her before registering for a divorce.
Needless to say, the romantic compilation of songs had made Moore slightly more optimistic about the future for the former couple. But that was short-lived once it came to light that he wanted to legally separate.
Moore's co-star and friend Cynthia Bailey also commented on the situation, expressing astonishment that Daly would request alimony from Moore. Nonetheless, it appears that Moore is doing well and focusing on herself.