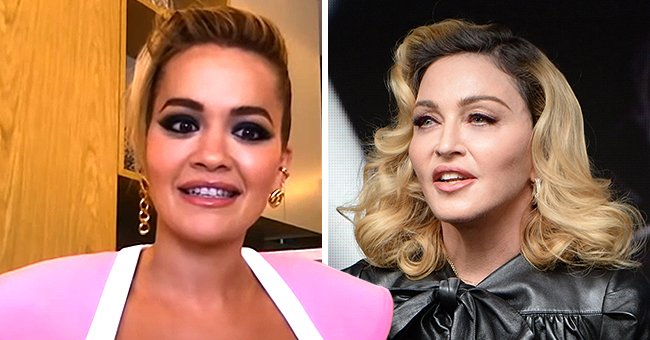 Getty Images YuToube/The Tonight Show Starring Jimmy Fallon
Rita Ora Reveals How First Encounter with Her Idol Madonna Ended with Her Kneeling on the Floor
Rita Ora revealed how her first encounter with her idol Madonna ended with her kneeling on the floor.
Rita Ora appeared on "The Tonight Show Starring Jimmy Fallon" and revealed that her first encounter with her idol Madonna had been unbelievable and awkward.
Ora appeared on Fallon's show on a virtual call to discuss her new songs, life in Australia, and "The Voice." She also shared an awkward encounter she had with Madonna.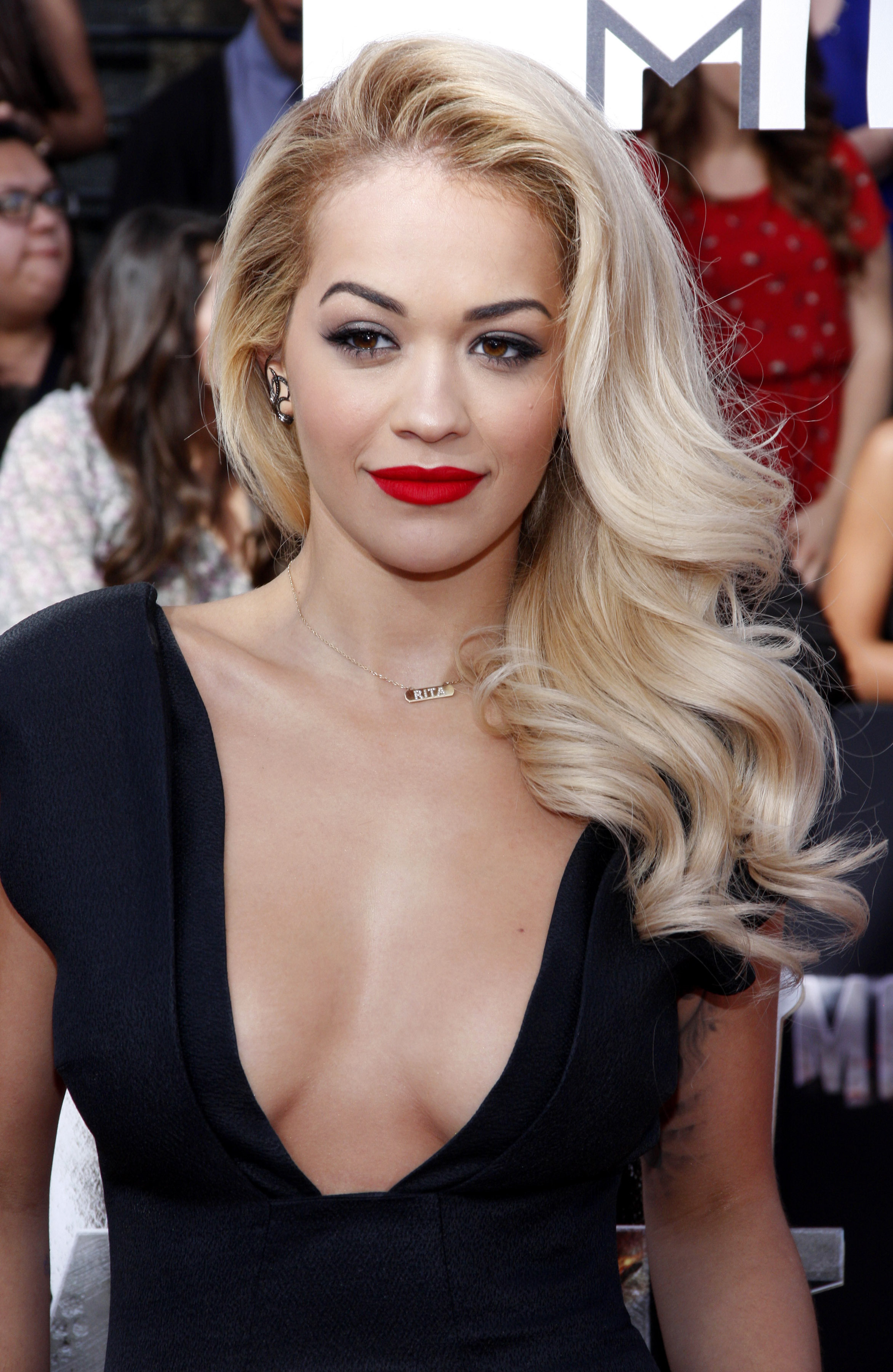 Rita Ora pictured at the 2014 MTV Movie Awards, Los Angeles. | Photo: Shutterstock
The singer shared that the encounter had happened early in her career. She was working on a campaign for the "Like A Virgin" singer's clothing line.
She described their meeting as both amazing and very awkward as Madonna had made her kneel as the lighting was not good where they were standing. Ora shared:
"I had an amazing moment with her, very awkward but also very unbelievable. She really just made me find my light and by doing that we had to kneel on the floor."
Ora continued and said it had felt "like a prayer" in real life. She admitted that she felt she could not breathe as she was so overwhelmed by meeting her idol.
Although she described the meeting as unbelievable, she admitted that she was so overwhelmed by meeting Madonna that she had to go to the bathroom and try to breathe and calm herself down.
Her trip to Australia comes after she received backlash for attending an illegal party.
Ora is currently based in Australia as she is a judge of the Australian version of the singing competition "The Voice." Her co-judges include Keith Urban, Guy Sebastian, and Jessica Mauboy.
She shared with Fallon that she enjoyed living and working in Australia and that it is an amazing opportunity. She explained on the virtual call to Fallon:
"And it's a blessing to be out here and just be working with everything going on, so I feel very lucky."
Her stay in Australia caused a bit of political controversy as Kristina Keneally from Australia's Labour Party criticized the government's treatment of Rita's stay.
Keneally explained that there are 40,000 Australians stranded overseas. Therefore when celebrities visit and quarantine in a hotel, it takes up a quarantine place for an Australian.
Her trip to Australia comes after receiving backlash for attending an illegal party for her 30th birthday in the UK when they were under a national lockdown in November 2020.
She has since apologized for breaking the restrictions rules. She is currently promoting the release of her EP "Bang," which was released last month.
Please fill in your e-mail so we can share with you our top stories!