Kenneth 'Babyface' Edmonds Shares a Rare Photo Posing with His 3 Kids — Do They Look like Him?
Grammy-winning singer Kenneth "Babyface" Edmonds delighted fans with a photo of himself together with his two sons and his daughter. Some fans took notice of his children's resemblance to him.
Acclaimed singer Kenneth "Babyface" Edmonds took to Instagram to share a heartwarming snap of himself posing with his three beautiful children. He wrote beside the photo:
"Took my kids to the beginning of the journey which ironically was a song called 'End of the Road' written in the house behind us."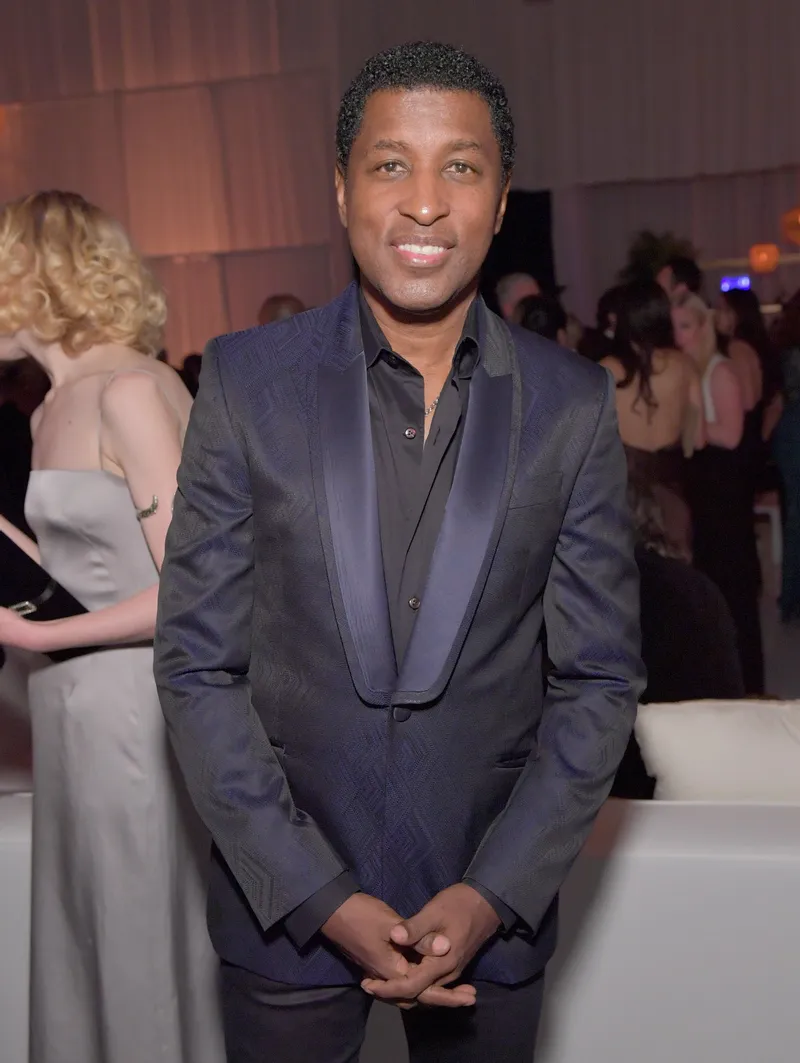 COMFORTABLY-DRESSED FAMILY
The March 1 post has already amassed more than 56,000 likes, and more comments are pouring into the post's comment box. One fan noted, "Steal his whole face yesss [sic]."
In the snap, Edmonds is comfortably dressed in an all-black casual ensemble, save for his white sneakers. He looked cool in his dark sunglasses as he gave the camera a half-smile.
Like him, his two sons, Brandon and Dylan, were sitting on the steps leading to the door of a building. One of his sons wore a white sweatshirt while the other one sported a black one. 
He described the experience as "incredibly scary" and expressed gratitude for their successful recovery.
FULLY RECOVERED
Edmonds' daughter, Peyton, looked chic in her equally comfortable attire. She wore a purple sweatshirt with matching purple sweatpants. She sported a pair of pink rubber shoes. 
Like her father, she had a half-smile on her face while she leaned one arm against the railing. The beautiful family looked fully recovered and ready to partake in fun activities. 
DIVORCE AND SECOND CHANCE
Back in April last year, Edmonds revealed the shocking news that he and his family contracted COVID-19. He described the experience as "incredibly scary" and expressed gratitude for their successful recovery.
Edmonds shares his sons with his ex-wife Tracey, whom he divorced in 2006 after 13 years of marriage. He shares Peyton with his current wife Nicole, whom he married in 2014.
Besides having a beautiful family, Edmonds has been blessed with an incredibly successful music career. Among his greatest hits are "Change the World" and "Whip Appeal."
Aside from having hit songs under his name, he has also written songs for other award-winning artists. He has penned songs for legendary singers Whitney Houston, Mariah Carey, and Mary J. Blige.