Meghan Markle Talks about Royal Family Perpetuating False Information about Her & Prince Harry
Another short teaser of the in-depth interview that Duchess Meghan and her husband did for CBS was released later this week. In it, the Duchess criticized the Royal Family for their behavior.
On Thursday, March 4, 2021, CBS released another sneak peek of the "Oprah with Meghan and Harry: A Primetime Special." The network also released other short clips ahead of the interview airing on March 7, 2021.
The interview, helmed by Oprah Winfrey, will air on the network at 8/7c. The most recent clip showed Duchess Meghan sitting alone with the media mogul as they discussed the British Royal Family.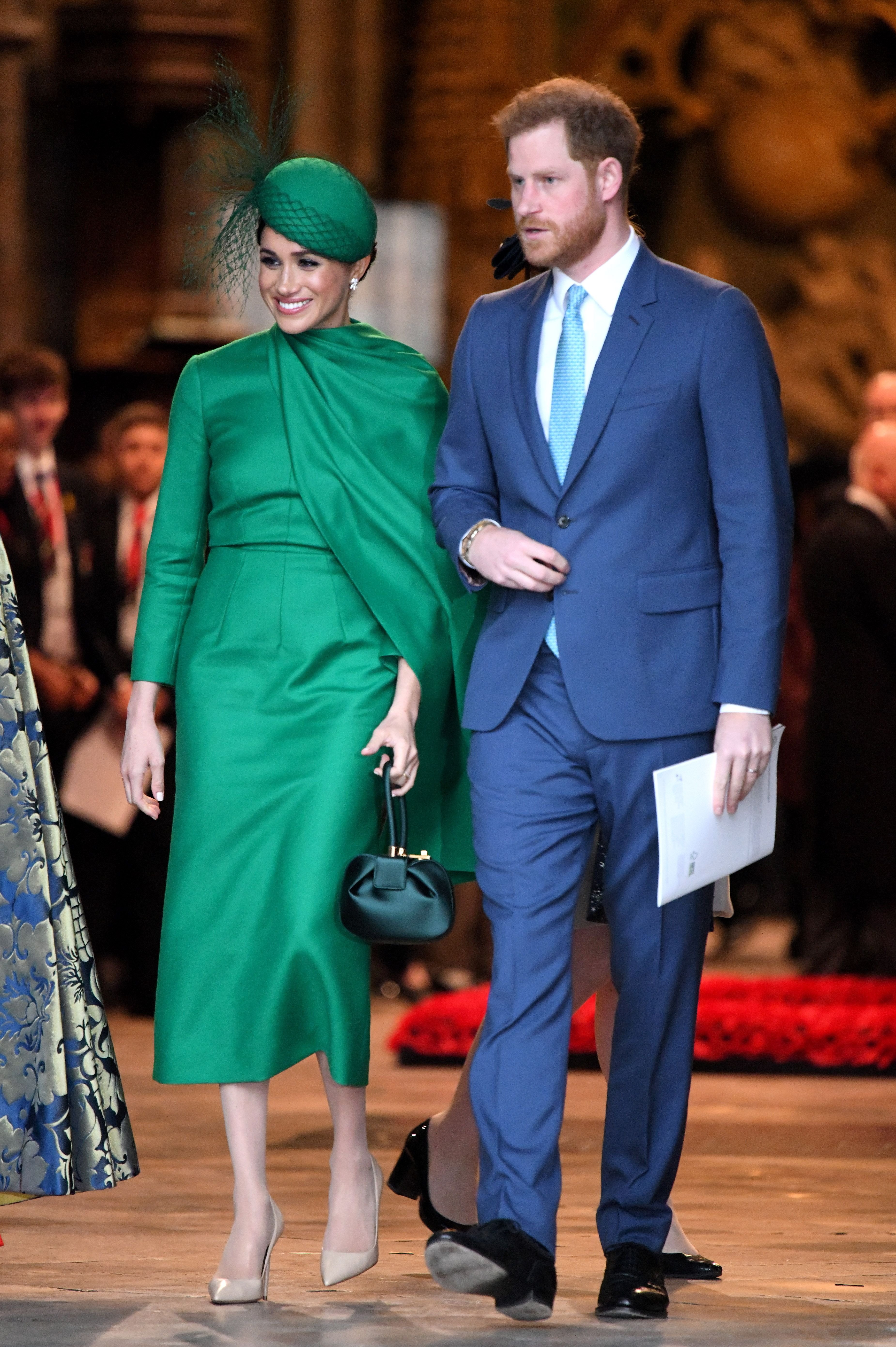 Winfrey asked the royal how she felt about Buckingham Palace, hearing her speak her truth. The Duchess explained that she didn't know how the Royal Family could expect her and her husband to be silent.
Meghan is married to the Queen's grandson, Prince Harry. She shared how she felt "the firm" played an active role in "perpetuating falsehoods" about her and the Duke of Sussex.
I don't know what Meghan Markle said in her Oprah interview, but what's very clear is how worried the UK is that she's about to air them out. I for one cannot wait to watch this on Sunday. pic.twitter.com/SCoojw0sGJ

— Imaeyen Ibanga (@iiwrites) March 3, 2021
The Duchess then confessed that if speaking out had put them at risk of losing things; it didn't matter all that much because there was a lot they'd already lost. It wasn't quite clear what "falsehoods" she was referring to.
According to "Daily Mail," Meghan being accused of "driving out" to personal assistants and losing the confidence of a Kensington Palace staff member only came out after she'd sat down for her CBS interview.
Meghan Markle has those royals acting totally different over there. Hope she airs them all out in that interview

— philip lewis (@Phil_Lewis_) March 3, 2021
"The Times" also claimed on Tuesday that Harry and Meghan were labeled as bullies by a former aide. Last night, the Queen launched an inquiry into allegations that the couple had bullied their staff.
The alleged abuse occurred two years ago when the Duchess was still living in Kensington Palace. Buckingham Palace said they were concerned about the allegations and wouldn't tolerate bullying.
Buckingham Palace Will Investigate Allegations Meghan Markle Bullied Palace Staff https://t.co/KKrzFWBmxe pic.twitter.com/f8Zv1XMPRv

— Forbes (@Forbes) March 3, 2021
The Royal Family also shared in their statement that they wouldn't stand by and allow harassment in the workplace. Harry and Meghan have since issued a statement where they denied the accusations.
The Royal Family defended themselves, stating how they had a Dignity at Work policy that has been in place for several years. The Duchess's spokesperson said the allegations were a "smear campaign."
The representative also noted that Meghan was quite upset about the accusations, especially as a victim of bullying herself. The royal actually wished to help those badly affected.
Through her spokesperson, she said she was committed to supporting the affected parties who experienced trauma and pain. The allegations were labeled as harmful misinformation and misleading.