Naomi Osaka Stuns Fans with in a New Selfie Sporting Smokey Eye Makeup with Brown Wavy Hair
Tennis star Naomi Osaka recently got her fans talking when she shared a mirror selfie on her Instagram page showing off her smokey eye makeup and brown wavy hair. 
Fresh off from her impressive victory in the recently concluded Australian Open, tennis star Naomi Osaka looked relaxed in a recent mirror selfie she shared with her Instagram fans that got many of them talking. 
The beautiful tennis star looked stunning in a selfie that showed her brown wavy hair and smokey eye makeup. She seemed to be in a closet when she took the selfie.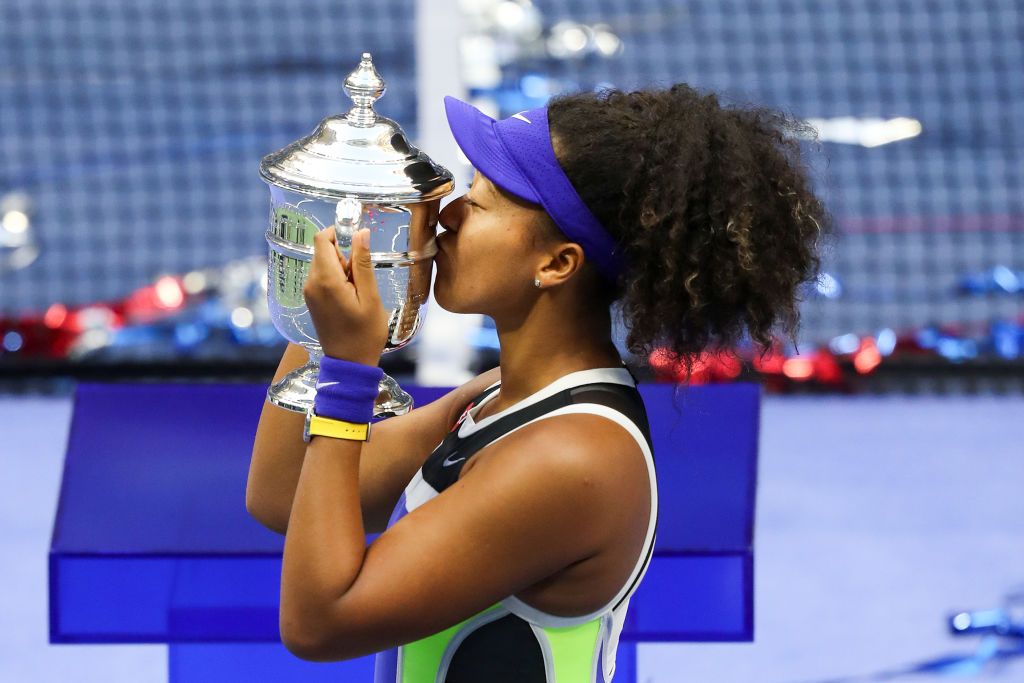 She wore a white T-shirt and a ring on the last finger of the hand she used to hold her phone. Though Osaka kept a solemn face in the selfie, her beauty was hard to miss. 
It got many of her fans stirred up, and they took turns to compliment her in the comment section of the post. One fan said she was looking gorgeous, while a second fan commented with fire emojis.
Osaka's hair was the center of attraction for a third fan, who hailed it, while another amazed user expressed their delight with the snap, adding fire emojis. 
Another person described Osaka as "ROCKSTAR Naomi," a tag befitting for her stylish appearance in the picture, which she captioned, "ello 🖤."

Osaka's incredible tennis talent is evident for everyone to see, and she put it on display on the road to conquering all to win the Australian Open in February. 
Osaka is in a relationship with Grammy-nominated rapper Cordae, who has watched some of her tennis games.
However, she is not resting on her laurels in the sport and is conquering the world of fashion too. Right from her childhood, the 23-year-old has been passionate about fashion and turned that passion into a real-life project with the Naomi Osaka Collection. 

She launched the collection in collaboration with Japanese designer Hanako Maeda and her label ADEAM. She scored an ace with the collection following its first runway display in ADEAM's fall 2020 show. 
In January, she was named Swiss watch brand Tag Heuer's new brand ambassador, re-enforcing her reputation as a tennis champion and fashion trailblazer. 
Osaka is in a relationship with Grammy-nominated rapper Cordae, who has watched some of her tennis games, including at the 2019 US Open. 
He later revealed that it was his first tennis match ever, and he felt weird being there. However, he seems to have adjusted and has watched more of her games since then. 
Meanwhile, Osaka continues to make waves in whatever she does and told People that her legacy is beyond the courts as she feels it is important she inspires young girls. Judging by her career so far, she is on the right track to doing just that.