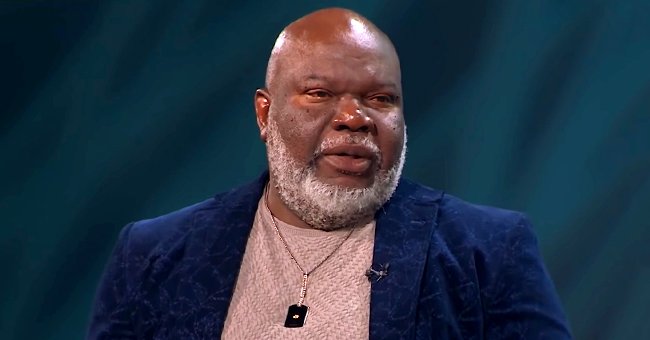 Youtube/Official Steven Furtick
TD Jakes' Daughter Sarah Shows Her Curves Wearing a Form-Fitting Red Dress in This Recent Photo

The daughter of T.D Jakes, namely Sarah Jakes Roberts, flaunted her curves in a form-fitting red dress in a recent Instagram photo, where she shared some inspiration and information about her book, "Woman Evolve".
Recently, Sarah Jakes Roberts, ministry leader and daughter to her father and pastor Bishop T.D Jakes, took to Instagram to post a stunning photo of herself. In the picture, she shows off her curves in a form-fitting and bright red dress.
The post seems to be loved by everyone, with complimentary remarks from those who are excited to read her book as well as heart emojis gushing in from all corners of the internet. In total, the inspiring post received just over 60,000 likes.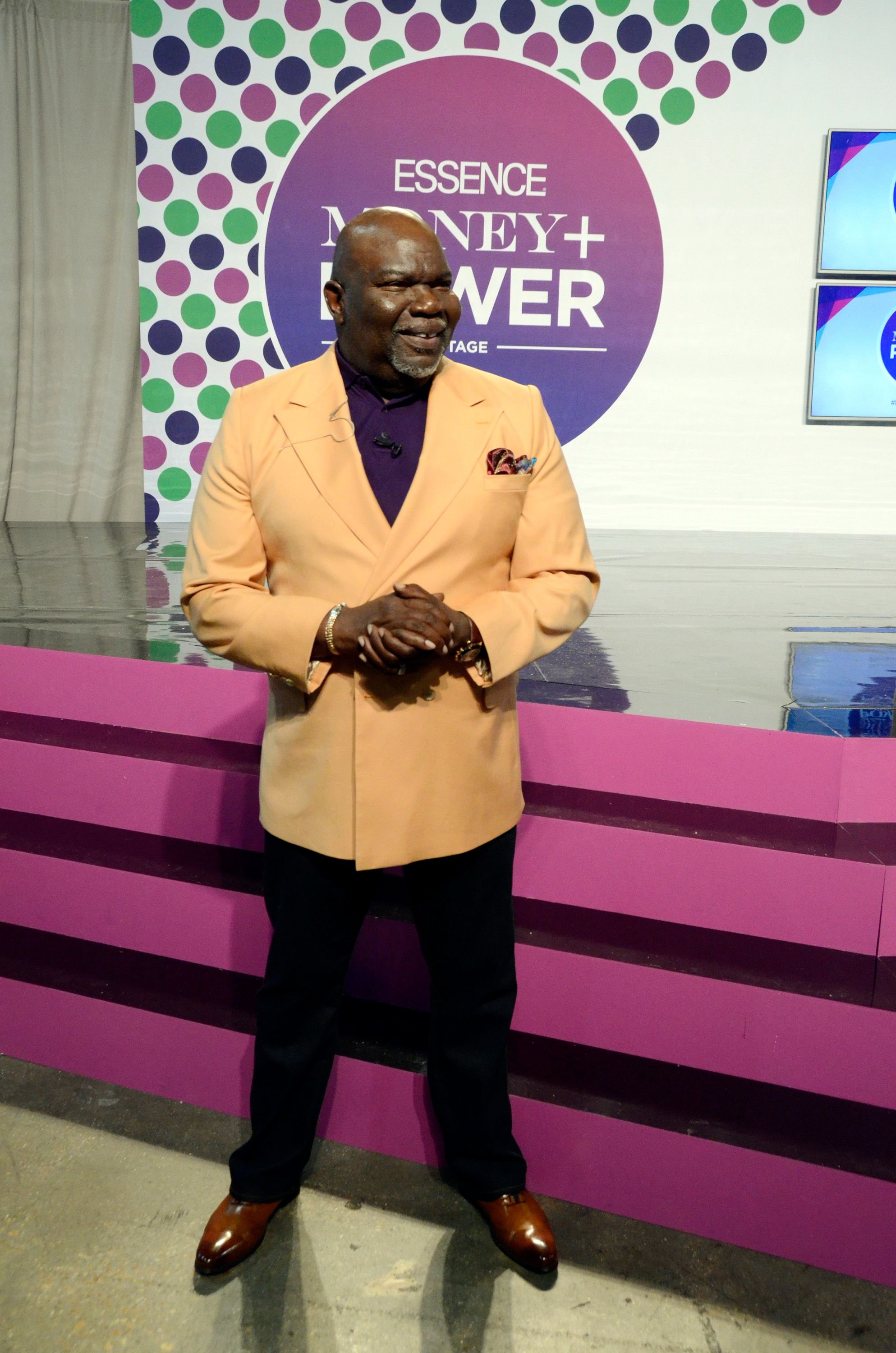 T.D. Jakes attends Day 2 of the 2016 Essence Festival in Louisiana. | Photo: Getty Images
NO LOOKING BACK
Although the dress itself didn't hesitate to show off her curves, with its red hue sending off a scent of alluring charm, the length of the dress still gave it a tight pinch of elegance balancing the implicit sensuality. In the picture, Roberts wrote:
"When what is ahead of you is greater than what is behind you, you can walk away from that which no longer serves you."
The shot captured the essence of this quote, as the pastor's daughter gazed back, painting a cinematic picture of someone who peers back one more time before they walk on. The sunny mountains ahead hinted at new bright beginnings.
ROSES ARE RED
The red and green hues shone out a beautiful color scheme. Her vivid dress combined with the matching lipstick and classic red roses popped out of the luscious green - an endearing scene if there was any.
Roberts struggled as a youngster, giving birth to her first child at just 14-years old
Her white nail polish combined with her golden-white wedding ring and matching writing added an element of shocking purity to the shot. Looking back with her clean-cut black bob, her dark eyes sparkled with the prospects of the journey ahead.
A WOMAN OF GOD
Advertising her new book, "Woman Evolve", Roberts wrote a long and motivational caption that spoke about leaving one's past behind for good and focusing on the future. Continuing, the ever-evolving power woman wrote:
"I've been praying that my new book, Woman Evolve, will awaken every woman..."
As one can see, she certainly comes from a Christian background, and who wouldn't with a dad like hers? Taking after her tele-evangelist father, much of her brand is focused on Christianity, complete with sold-out preaching tours.
SHATTERING SOCIETY'S CEILINGS
Beyond preaching tours and writing, this gifted woman is also taking on other journeys, such as running a fashion line and mothering four children. Roberts struggled as a youngster, giving birth to her first child at just 14-years old.
Her publication "Women Evolve" is based on a larger movement created by this ministry leader. The movement and publication are meant to inspire women of the world to evolve past society's limitations and glass ceilings.
Roberts chose to marry a Pastor, Touré Roberts. This was after her previous marriage had failed and after the motivational speaker claimed she was very careful when stepping back into the dating pool.
Stating that although she was guarded, her first date with him was great, where she instantly felt that she could be vulnerable with her now-husband. She expressed that she immediately knew she could be her true self around him.
Please fill in your e-mail so we can share with you our top stories!