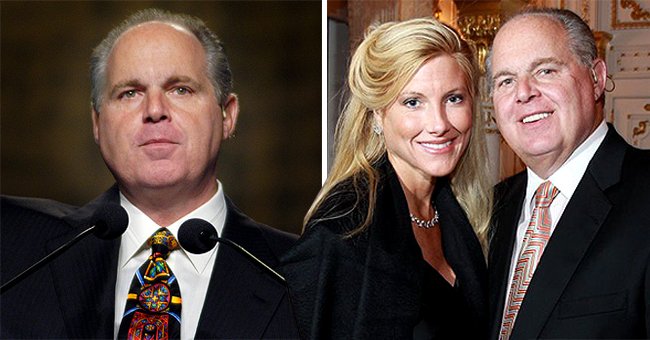 Getty Images
Rush Limbaugh's Widow Says Funeral Was Stunning after Controversial Host's Lung Cancer Death
Rush Limbaugh didn't die without a plan for his funeral in place, making things for his wife much easier when he passed away, and she shared what the event was like.
Known for his candid and brash approach to controversial topics, Rush Limbaugh wasn't afraid to tackle his funeral plans before he died. His wife Kathryn Limbaugh shared about the funeral and the planning that went into it.
Kathryn went on air to let listeners and fans know how Rush's family and friends laid him to rest on February 24 in Bellefontaine, a cemetery in St. Louis, Missouri.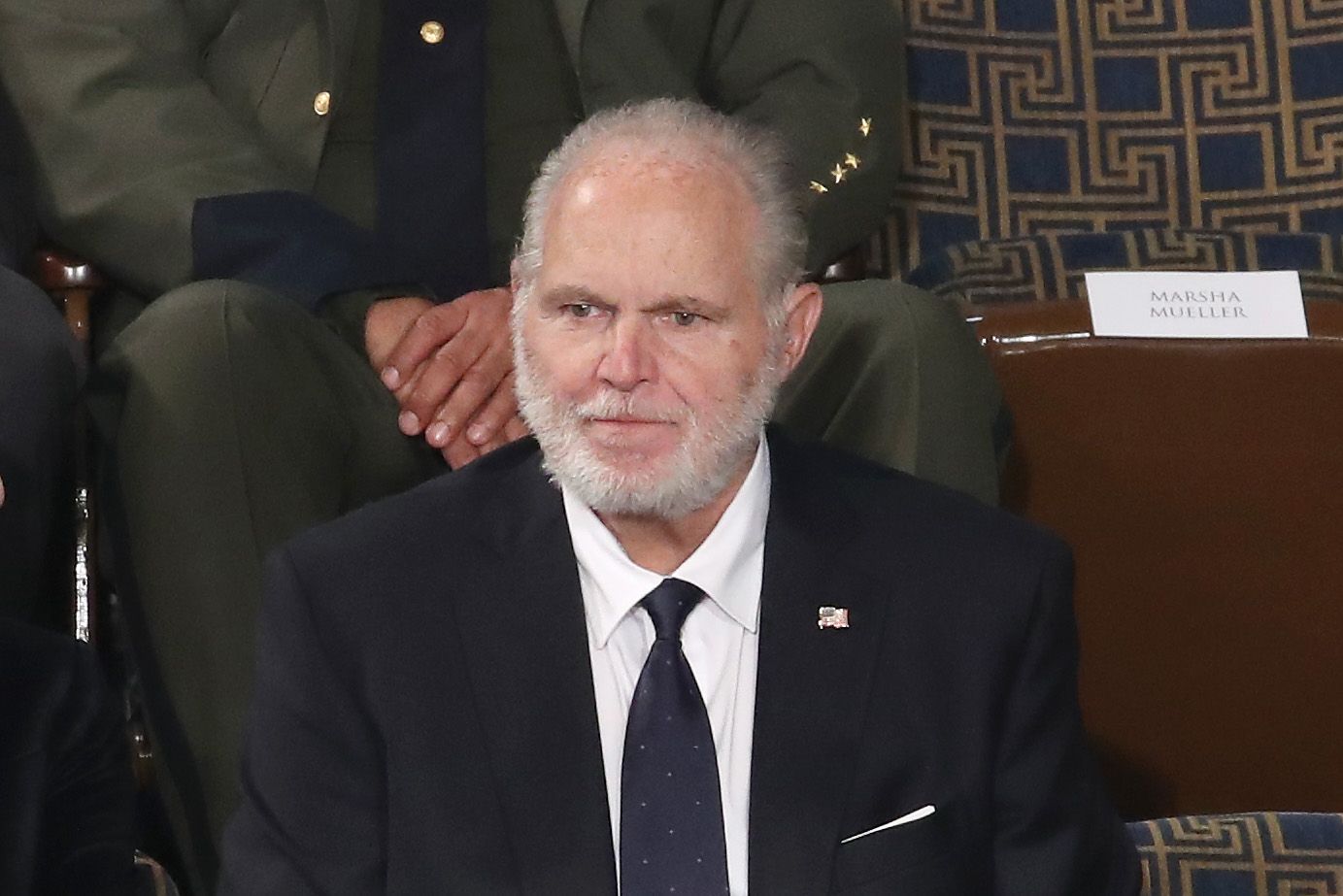 Rush Limbaugh sits in the First Lady's box ahead of the State of the Union address on February 04, 2020 | Getty Images
Rush's widow elaborated on the details surrounding the radio host's funeral to allow more people to be part of it. Very few people were able to attend the ceremony due to COVID-19 restrictions.
A procession escorted Rush from his home in Palm Beach to the plane and from the airport in St. Lois to the cemetery where he was buried, which was done as a show of honor. Kathryn shared:
"And we did a funeral that was very worthy of him. So we concentrated a lot on tradition and ceremony at every turn."
Despite the chill in the air, the funeral day presented with blue, sunny skies that made the ceremony all the more special. Rush was buried in a historic cemetery where iconic people like William Clark of the Lewis and Clark Expedition also lie.
Twitter users can't get over the offensive statements that [Rush] made in the past including what he said about Michael J Fox.
A horse-drawn carriage transported Rush. His family trailed behind as they headed to the chapel where the service was held. Every detail was attended to, including the song to which he was carried in on, "Battle Hymn of the Republic."
Kathryn admitted that although the funeral was already planned out in October last year, it didn't make her husband's passing any less sudden or painful.
The right-wing host was diagnosed with lung cancer, which resulted in his death a year later at the age of 70. His controversial statements had heads turning and had a lasting impression as a professor at Florida Atlantic University, Kevin Wagner said:
"His impact was certainly pretty profound in that he popularized talking about politics in a way that many more Americans could access."
Despite Kathryn's initial dislike of Rush's polarizing comments and controversial approach to politics, the conservative radio personality was able to show his wife a different side of him which she fell in love with.
Kathryn may be able to look past Rush's full-on perspective, but even after his death, Twitter users can't get over the offensive statements he made in the past, including what he said about Michael J Fox.
Rush mocked the actor's tremors, a side effect of Parkinson's Disease, which was evident as he appeared in a political campaign advertisement in 2006 and put it down to acting or Fox not taking his medication.
His opinion concerning feminism, the LBGTQ+ community, race, and climate change have also caused some raised eyebrows over the years he spent behind the microphone speaking on his show "The Rush Limbaugh Show."
Please fill in your e-mail so we can share with you our top stories!