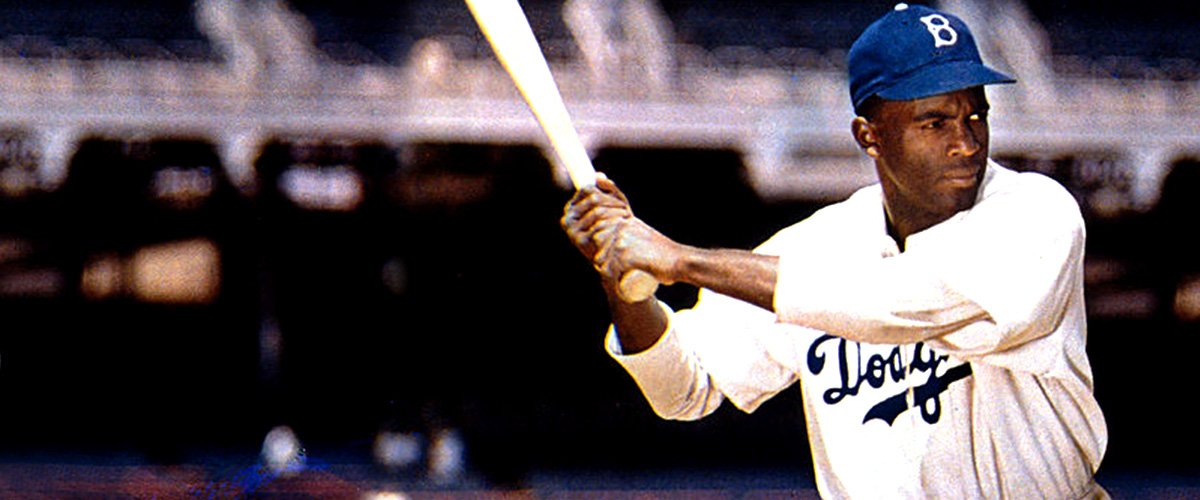 Getty Images
Jackie Robinson Jr Died at 24 — Who Are MLB Legend Jackie Robinson's 2 Living Kids?
Jack Robinson Jr., one of baseball star Jackie Robinson's children died in a tragic car crash at 24, but he was survived by his sister Sharon and brother David.
Jackie Robinson rewrote the history of African Americas in sports when he became the first man to play baseball in the Major League, and to be inducted in the Baseball Hall of Fame.
Jackie used his fame and influence to help foster the Civil Rights Movement, and he was a devoted father to the three children he shared with Rachel Robinson, Jack Jr, David, and Sharon Robinson.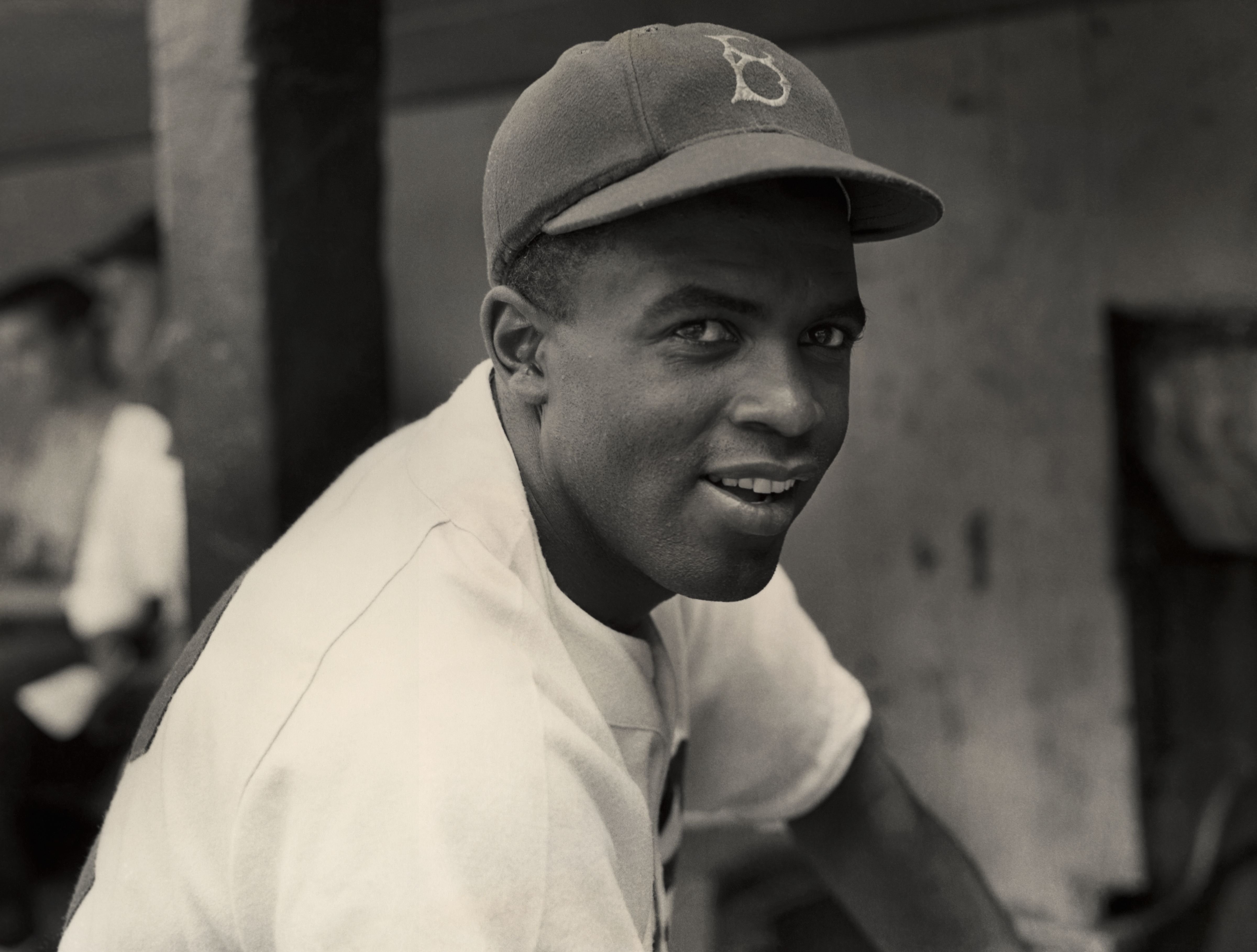 Jackie Robinson in his Brooklyn Dodgers' uniform in 1945 | Source: Getty Images
THE FABULOUS JACKIE ROBINSON
Jackie was a brilliant athlete and in high school, and at UCLA he excelled at football, basketball, baseball, and track. He was one of UCLS's football teams black players, which in 1939 made the university's team the most integrated in the US.
Jackie left college determined to become a running back but the second world war and the attack on Pearl Harbour saw him drafted into the segregated Army cavalry unit, where he ran into racial discrimination, which he confronted.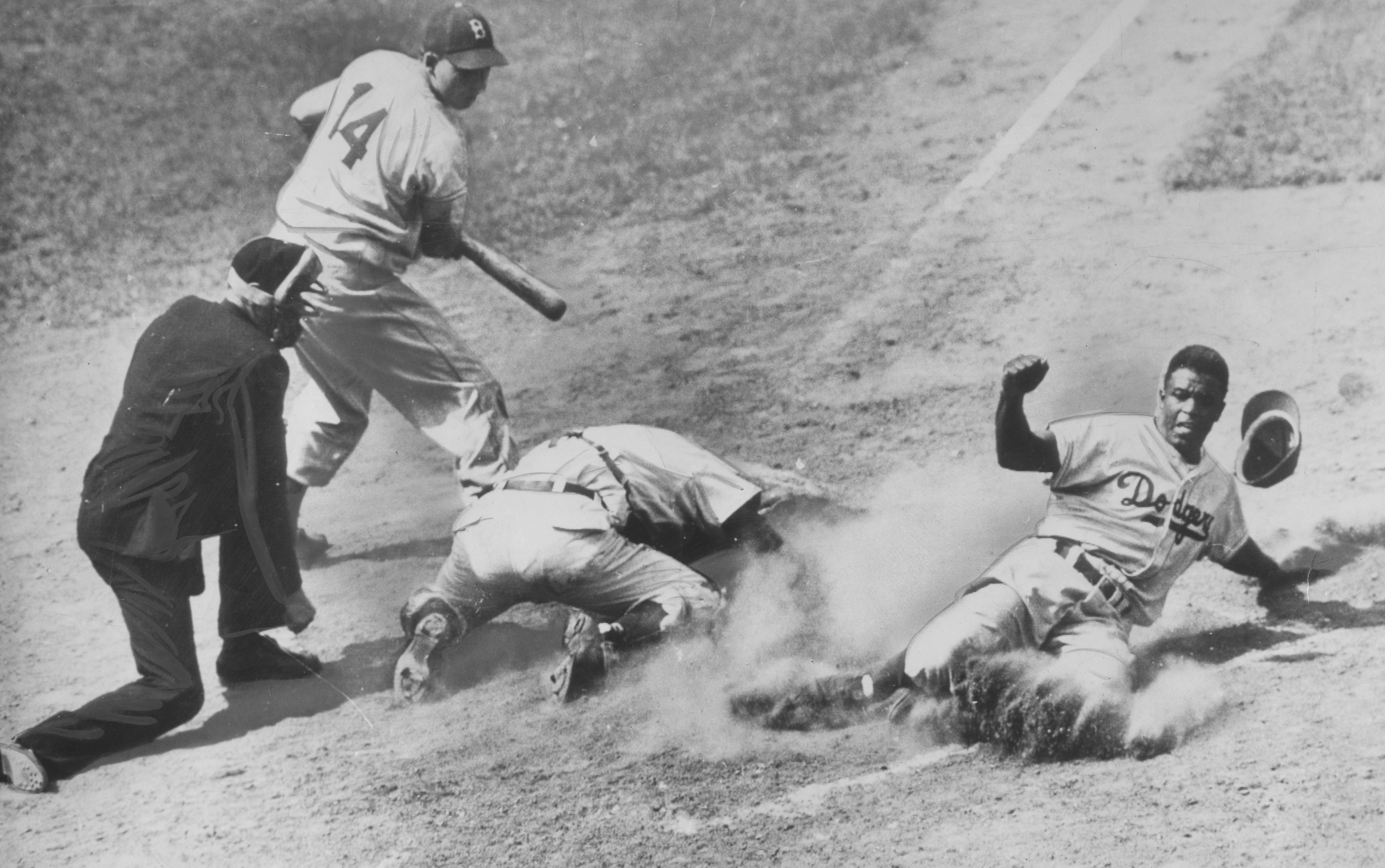 Jackie Robinson sliding into home plate during a baseball game in 1948 | Source: Getty Images
Jackie was court-martialed for insubordination for refusing to sit on the back of a bus but was acquitted by an all-white panel. It was his first salvo against racism, but his greatest victory would be his baseball career.
Jackie joined the negro baseball league and so distinguished himself, that he became the first black man to be drafted into the Brooklin Dodgers in 1947. His every game he was greeted with racial epithets and had to lodge separately from his teammates.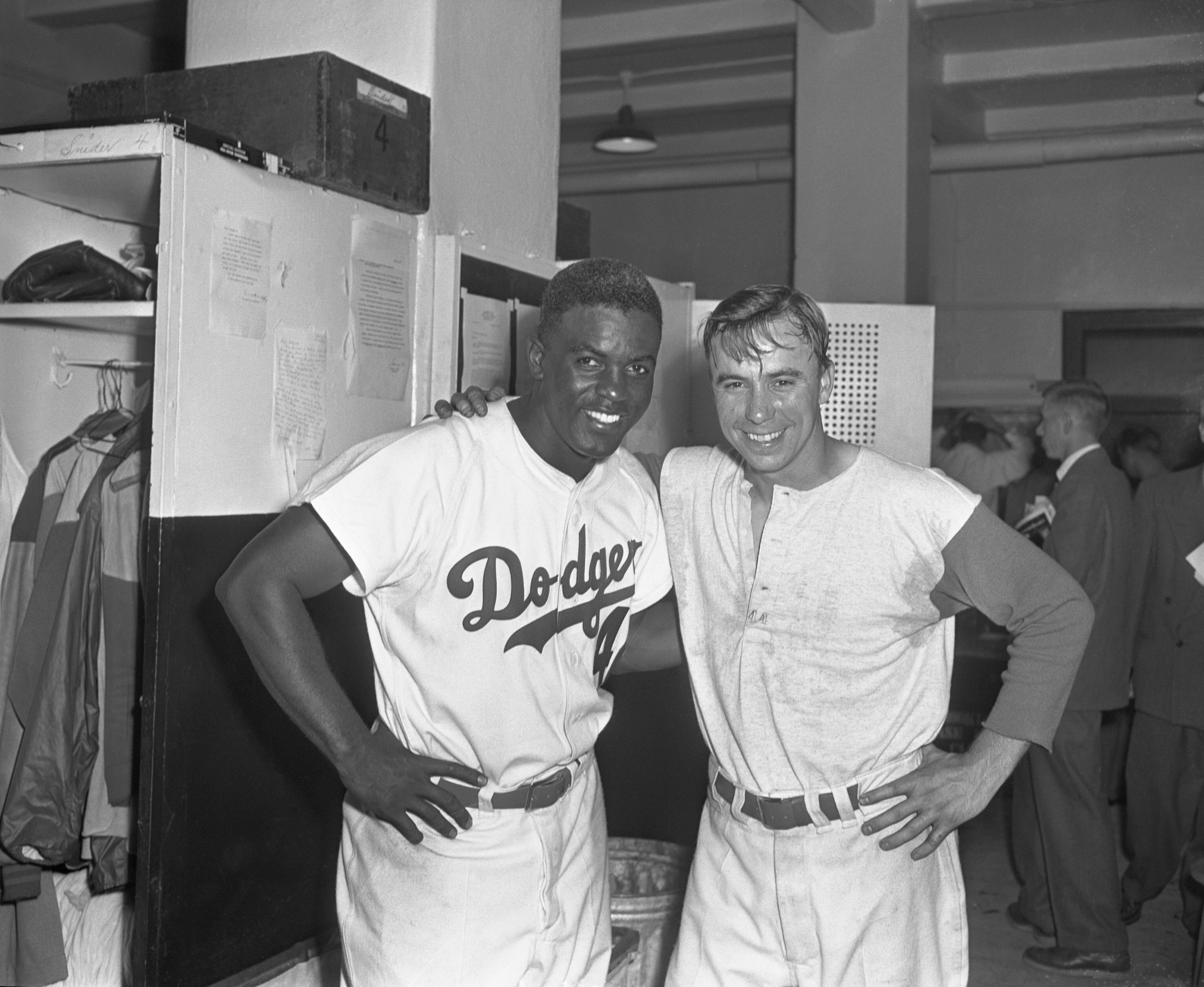 Jackie Robinson and Pee Wee Reese after Game 1 of the 1952 World Series | Source: Getty Images
LOVING FATHER
Soon Jackie was one of the most popular players in the Dodgers and won the Major League Baseball Rookie of the Year Award, the first black man ever to do so. By then Jackie was married to a UCLA graduate, Rachel Isum.
Rachel and Jackie had three children, Jack Jr., born in 1946, Sharon, born in 1950, and David, born in 1952. Jackie was devoted to his family and was a huge influence on their future as civil rights activists.
Sharon is the Vice-Chairman of the Jackie Robinson Foundation, and the educational consultant for Major League Baseball.
JACK ROBINSON JR.
Jack Jr. was drafted to fight in Vietnam, and like so many veterans, he returned addicted to drugs. Jack was treated at rehab and became committed to help others overcome addiction. He became a regional director at Daytop, Inc., a rehabilitation center.
In 1971 Jack was involved in a one-car crash that claimed his life on his way to his parents' home in Stamford, Connecticut. Jack died of his injuries, and it was his 18-year-old brother David who identified the body. Jack Jr. was just 24.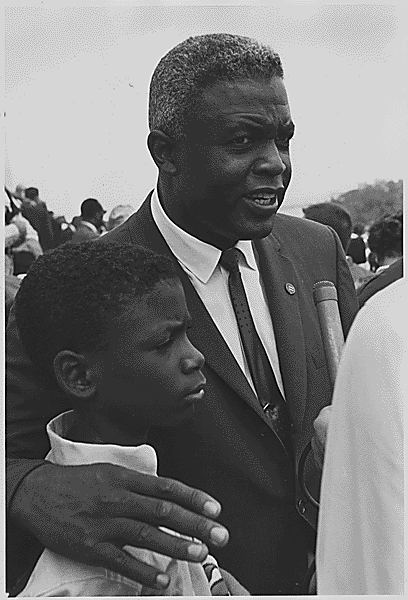 Jackie Robinson nd his son Davide during the March on Washington in 1963 | Source: Wikimedia Commons/ Public domain
SHARON ROBINSON
Jackie and Rachel's only daughter Sharon Robinson has followed in both her mother and father's footsteps. Like her mother Rachel, who was an assistant professor at Yale, Sharon taught nursing at Yale, Columbia, Howard, and Georgetown.
Devoted to her father's memory, Sharon is the Vice-Chairman of the Jackie Robinson Foundation, and the educational consultant for Major League Baseball where she runs the educational program, Breaking Barriers. Sharon has written several books for children.
DAVID ROBINSON
David, who accompanied his father on the fabled in 1963, has spent his life working to develop struggling communities. In 1983 David moved to Tanzania where he still lives with his wife, Ruti, and their 10 children.
David is the Managing Director of the Higher Ground Development Corporation, a nonprofit organization devoted to developing underprivileged communities. David also runs a coffee farm and markets the Sweet Unity Farms coffee brand.
Like his sister Sharon, David works towards the end of racial discrimination and frequently speaks in defense of the values that Jackie Robinson exemplified. Both David and Sharon as well as Rachel, now 98, are active within the Jackie Robinson Foundation.
Please fill in your e-mail so we can share with you our top stories!