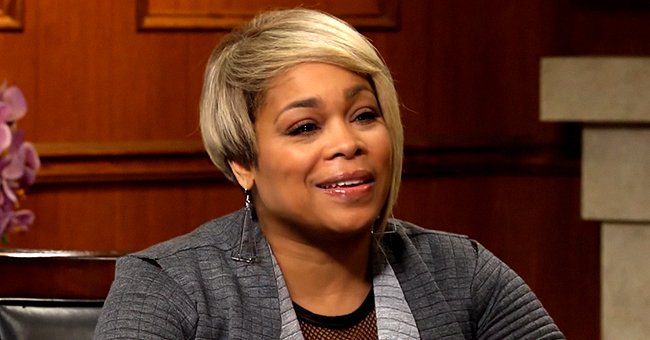 Youtube/Larry King
T-Boz's Daughter Chase Strikes a Pose in Nude T-Shirt & Black Shorts — See Her Look
T-Boz's daughter Chase Anela Rolison is not a little girl anymore as she strikes a graceful pose wearing a nude beige T-shirt and black shorts on her social media account.
20-year-old Chase Anela Rolison is glamorous and casual simultaneously in a new photo shared with her 85 thousand Instagram followers on Thursday, March 4. Chase resembles her mother, Tionne "T-Boz" Watkins in the image.
Her blonde shoulder-length hair matches her shirt nicely. She paired the chic look with sneakers and donned a simple gold bracelet on her slender wrist. Her heart-shaped face glows in the sunlight.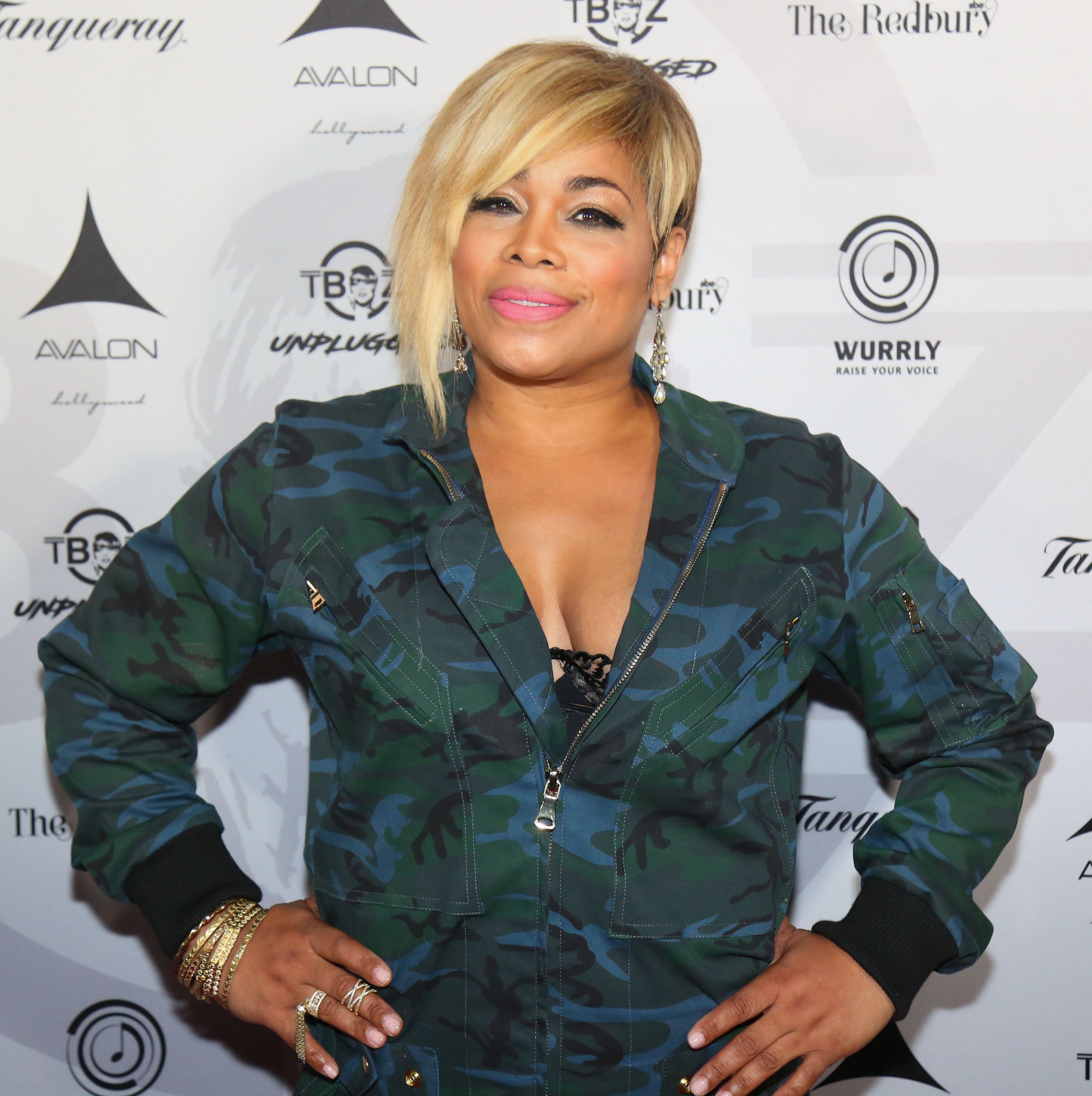 T-Boz at the T-Boz Unplugged Benefit Concert, 2017 in Hollywood, California | Source: Getty Images
T-BOZ'S CHILDREN
Chase was born in 2000 and is all grown up now, as seen from her long silver nails and perfect posture in the Instagram post. Her mother, T-Boz, also adopted a son in 2015. She told Dr. Sean on "Fox Soul:"
"His name is Chance. Because he gave me a chance—all the stuff I was going through in life, he gave me a second chance too."
T-Boz was understandably emotional in the interview and explained that he was her son in every sense of the word. She only revealed that he was adopted in 2019 because the press kept hounding her for details.
T-BOZ'S HISTORY WITH TLC
50-year-old T-Boz is most recognized for being a member of the well-known 2000s band TLC with popular hits such as "Waterfalls" and "No Scrubs." The girl group was initially called 2nd Nature.
T-Boz accused [D'Mon] Rolison of physical and verbal abuse leading up to their divorce.
After Crystal Jones left, she changed her name to "T-Boz," Lisa Lopes was given "Left-Eye," and Rozonda Thomas, who replaced Crystal, became "Chilli." Left-Eye died in a car crash in Honduras in 2002.
T-BOZ'S HEALTH ISSUES
T-Boz suffered from sickle cell anemia since she was a child and in 2009 was diagnosed with a brain tumor. However, she never allowed her illness to destroy her spirits. She explained in an interview:
"Life is too short and I'm always going to make sure that I'm living."
In 2017, she published a memoir called "A Sick Life: TLC 'n Me: Stories from On and Off the Stage," which chronicled her life as a young ailing child to a superstar singer.
T-BOZ'S DIVORCE FROM MACK 10
In 2000, T-Boz married the rapper Mack 10 (Dedrick D-Mon Rolison) and gave birth to their daughter Chase two months later. But in 2004, T-Boz filed for divorce.
She accused Rolison of physical and verbal abuse leading up to their divorce. She said that the rapper had threatened to kill her and had committed adultery.
T-Boz even requested a temporary restraining order that forbade Mack from coming within 100 yards proximity. Mack, however, denied the allegations in court.
He maintained that T-Boz was using her claims to prevent him from seeing their daughter. T-Boz provided details on how Mack had physically abused her and alleged that the police were involved after one altercation.
Please fill in your e-mail so we can share with you our top stories!