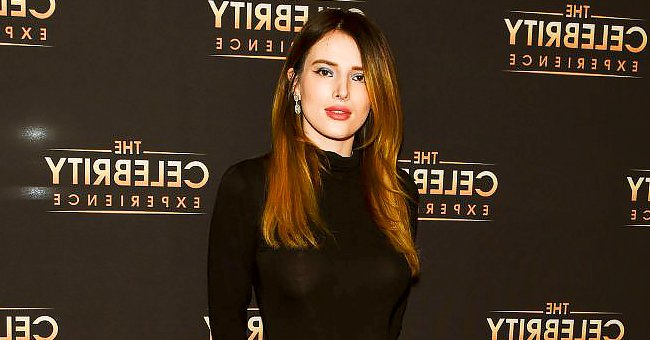 Getty Images
Bella Thorne, 23, Gets Flirty Rocking an Unbuttoned Shirt & Short Shorts in New Instagram Video
Bella Thorne mesmerizes fans with her latest Instagram post. She brought out her flirtatious side by rocking an unbuttoned shirt and shorts.
Many Disney watchers are familiar with 23-year-old Bella Thorne, who gained prominence following her Nickelodeon teenage drama appearance on Disney's "Shake It Up."
She has since progressed to the big screens. The actress who has a singing talent is also doing big things with her voice. Thorne has expanded her career by showing creativity in her acting and singing business which has been lovingly accepted.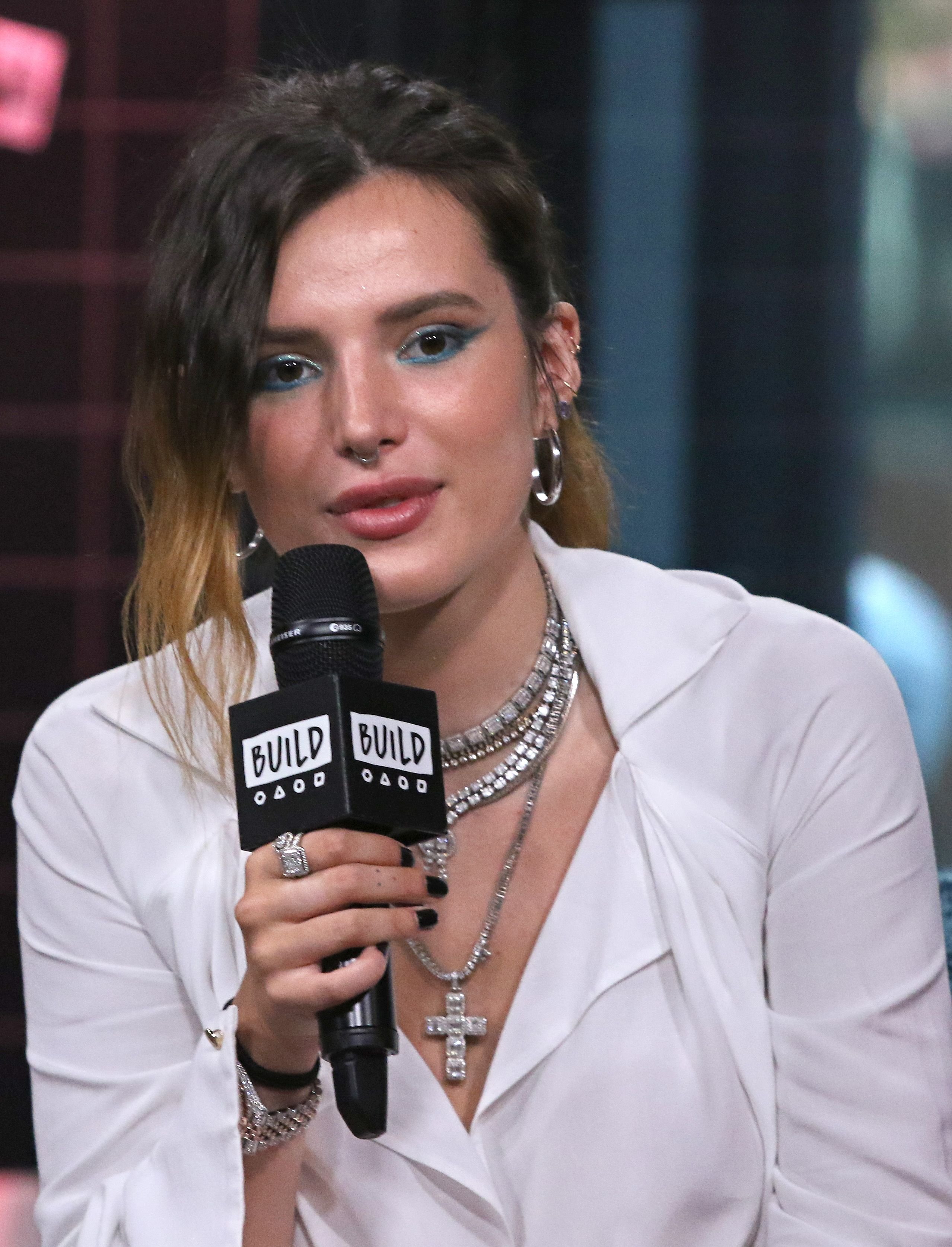 Bella Thorne discusses "The Life of a Wannabe Mogul: A Mental Disarray" at Build Studio on June 2019 | Photo: Getty Images
Recently, she thrilled fans online with a raunchy and flirtatious post. It showed her lip-syncing to her new song titled "Shake It."
The singer could be seen rocking a free red and black lined sleeve shirt that rested on her black leather short shorts. The post's caption read:
"ITS A BANGER...thanks for all the love on SHAKE IT you guys are amazing!!!!"
The video showed that the Hollywood celebrity picked just two outfits from her closet and deliberately rocked the raunchy style.
The 23-year-old buttoned only the collar button of the shirt. The rest were left unbuttoned, giving fans a sneak peek of what her bare skin looked like.
She loves helping and giving to the less privileged. The singer donates to different organizations for the cause.
There was no accessory in sight, but a lot of details went into her face. The actress rocked a pleasant smile while vibing to her song. Her facial glow due to her makeup was hard to miss.
Thorne's burnt orange wavy hair was patterned in the middle, and it fell freely past her shoulders. It seemed like the recording was indoors as there were a window and green-leafed flowers behind her.
Now, the "Shake It" singer may appear excited as she revealed her gratitude to fans following the song's success in her post's caption; there was a time when she was not vocal about her feelings.
At 21, while she commented on her relationship with her mom, she confessed that keeping mute about some necessities led to friction in their relationship. Thankfully, both parties reconnected and are now closer than ever.
Amid acting and singing, the Disney star has gone into something that makes her extremely happy. She loves helping and giving to the less privileged.
The singer donates to different organizations for the cause. Despite the fame and fortune associated with her success, Thorne tries to keep a healthy relationship with her colleagues.
Although she revealed that there was bad blood between her and Zendaya, an actress from "Shake It Up," during the duration of the show. Now the women are keeping their cool and have advanced to being friends.
Please fill in your e-mail so we can share with you our top stories!