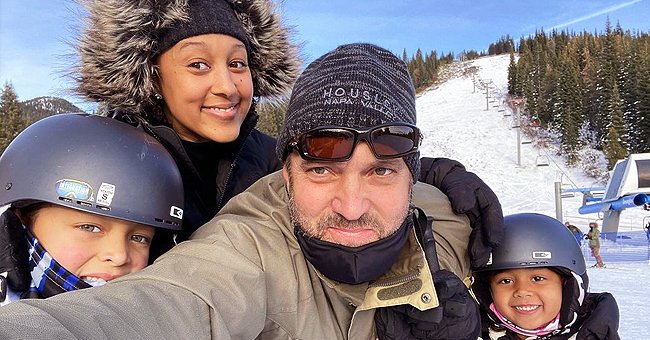 Instagram/tameramowrytwo
Tamera Mowry's Son Aden & Daughter Ariah Look Adorable in Photos Posing with a Puppy
Tamera Mowry's son, Aden, and daughter, Ariah looked completely adorable in Instagram photos posted on the proud mommy's page, with both of them holding a puppy in their arms.
Actress Tamera Mowry took to social media to share an Instagram post with two photos. The first snapshot is of her 5-year-old daughter Ariah and the second is of her 8-year old son Aden, both of them cuddling a fluffy little puppy.
The pup seemed sleepy and satisfied in both photos, probably happy to have a new home as the caption suggested. These two youngsters seemed ecstatic over their new pet, happy to welcome the pet into their home.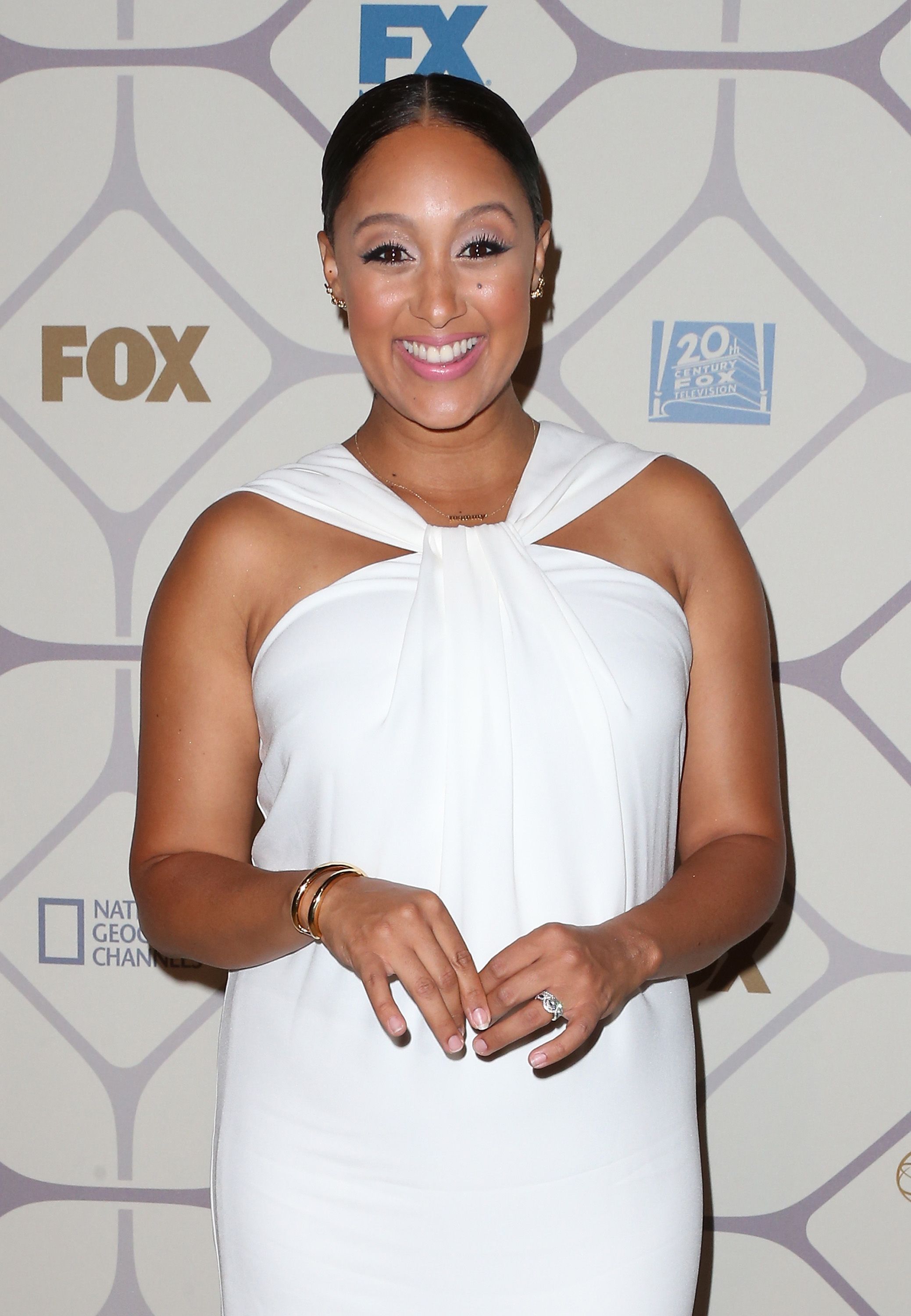 Tamera Mowry at the 67th Primetime Emmy Awards Fox after-party on September 20, 2015 in Los Angeles. | Photo: Getty Images
In the initial photo of the Instagram post, Ariah looks absolutely enamored with the small dog, holding it up while gently squeezing him and sporting a gleeful smile. Taking to the caption, Mowry provided a bit more info on the pup, writing:
"We get to take our #puppy Chloe home next month!"
She went on, explaining that Aden had chosen the name for the puppy and that the dog is still being nursed by its mother. Until they get to take the dog home with them, she continued, the children will see it once every week.
In the next picture, Aden looked just as fond of the dog as his little sister. Allowing the baby doggo to relax on his lap, he gently pushed his face up against his new pet's furry head, his blue eyes emitting how happy he was to be holding her.
Mowry and her twin Tia once co-starred in a series called "Sister, Sister".
Fans and followers alike thought the pictures were incredibly sweet, exclaiming how cute both the children and the dog looked in the snapshots. The post attracted a huge amount of attention, gathering just over 118,000 likes.
Although the current pandemic requires most of the world's population to, for the most part, stay indoors as much as possible, Mowry really wanted to create a sense of normalcy for her kids over the holidays. Expanding on this, she expressed:
"...as long as my children have a smile on their face, I'm doing something right."
She also admitted that there was only so much a parent could do to appease this strange situation we all find ourselves in. However, the talented actress suggested that dancing, toys, and playing are all great antidotes to consider.
As one can see, this famed woman loves taking snapshots of her children and showing her cutie pies off on Instagram. Last year, Mowry shared the most adorable picture of Ariah in a cute pink outfit.
Drawing a sun over the picture, Mowry wrote "You are my sun". The little girl seemed excitable, staring at the camera with a gorgeous and bright smile on her face.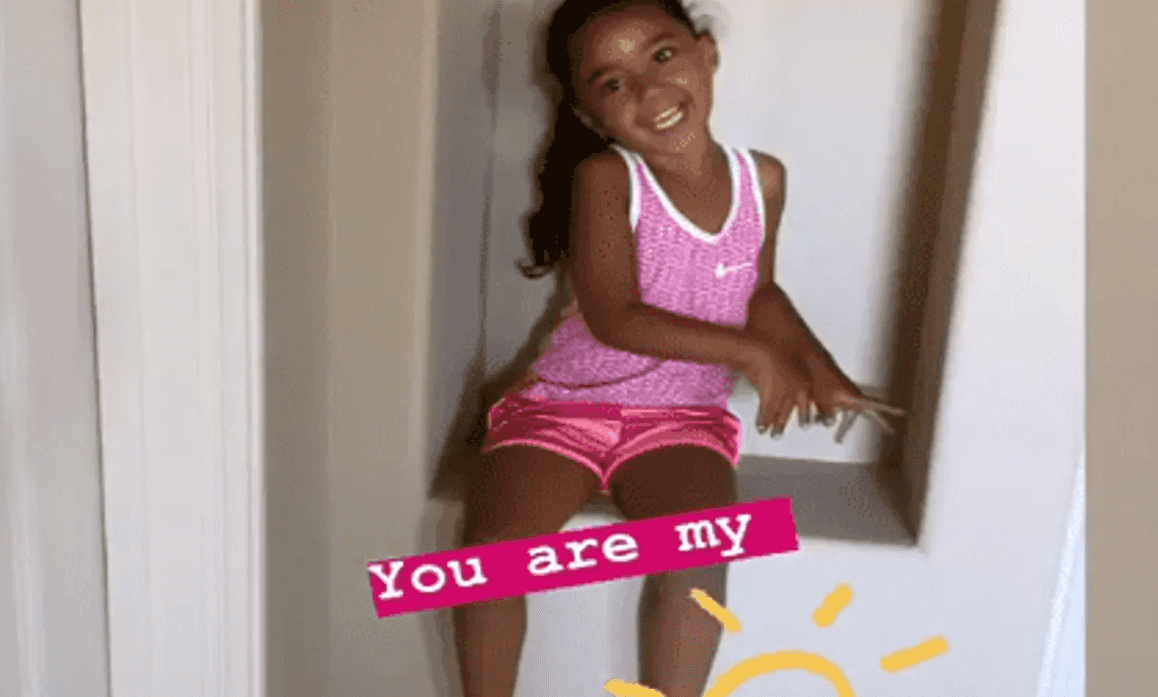 Tamera Mowry's daughter Ariah posing in a pink outfit. | Source: Instagram/tameramowrytwo
Mowry and her twin Tia once co-starred in a series called "Sister, Sister" when they were younger. The mother of two claims that her children love the show and that it's inspired both of them to want to pursue acting.
Mowry admitted that her response wasn't completely positive and that she was actually a bit worried to learn about her children's new aspirations. However, with a talented mom like her, they must possess the gift of drama in their bones.
Please fill in your e-mail so we can share with you our top stories!