Kodak Black Celebrates His Only Son King Khalid's Birthday & Shares Cool Photos from His Party
American rapper Kodak Black marked his only son's birthday in style. He shared cute pictures from the beautiful event as friends and family turned up to celebrate his son King Khalid.
Kodak Black might be many things, but on the top of the list would be a loving father. The rapper showed the world a soft side of him as he marked his only son King Khalid's birthday.
Khalid is Kodak Black's first child with his ex-partner Jammiah Broomfield. The rapper went all out to celebrate his son's big night and threw a lovely party filled with fun and laughter.
He shared pictures of the night on his Instagram Stories, which showed everyone wearing that special jacket in line with Khalid's birthday theme. In one picture, the celebrant Khalid seemed to be having so much fun.
In a hilarious video from the night, Kodak Black played a smart one which left the little boy in tears and had others reeling with laughter. The rapper pretended to scoop a piece of cake to a plate for his son only to smash it on his face playfully.
Although everything seemed rosy at the party, things have not always been so. The 23-year-old rapper reportedly has to pay Khalid's mother, Jammiah Broomfield, $4,200 every month until 2033.
He is also responsible for Khalid's health insurance costs. Part of the arrangement is that he gets to see his son as much as he would love to.
The "No Flockin" star has not had it easy in recent years. Back in 2016, he was arrested for first-degree sexual assault. Kodak Black is said to have had a rough upbringing which had him involved in brawls.
While he was serving his jail term, Kodak Black still had his hometown in mind.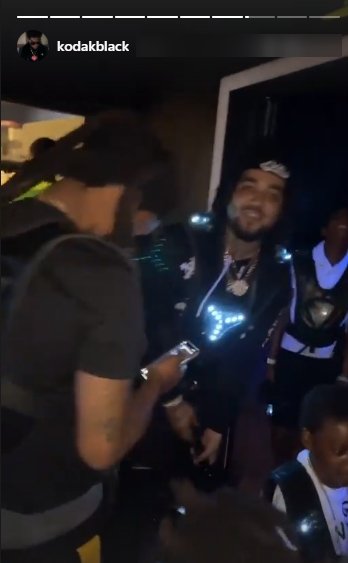 Kodak Black's parents are immigrants from Haiti who separated. The rapper was raised by his mother in a public housing project called Golden Acres. His father was not present in his life to provide him with support and care.
His poor upbringing meant that he fell into bad ways and started stealing to make ends meet. He has been arrested for offenses like possession of a weapon, false imprisonment, and armed robbery.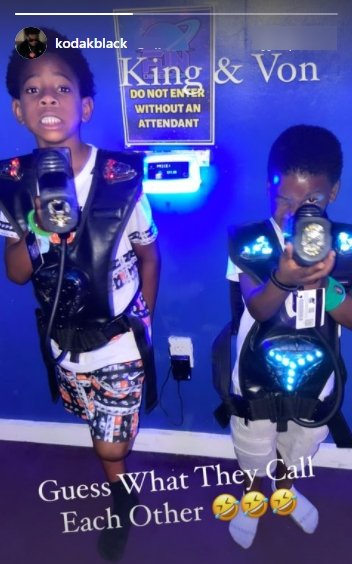 In 2019, the rapper was arrested for weapons possession and was sentenced to almost four years in prison. After serving time in high-security prisons, he was granted clemency by President Donald Trump on his last day in office.
While he was serving his jail term, Kodak Black still had his hometown in mind and made sure he put a smile on the faces of kids from his hometown.
The father of one reportedly donated $20,000 toward a toy drive to be given to kids in his native Broward County, Florida. The "Tunnel Vision" artist ensured that kids and their families had a surprise for Christmas. 
Recently, Kodak Black made headlines with his lavish proposal to fellow rapper Mellow Rackz. The rapper took to his social media to announce that he is engaged, and fans were excited for him.