Look through Rapper Cardi B's Many Tattoos and Their Meanings
Popular female rapper Cardi B is known for her hit songs and outspoken nature. Her fans also know her for her many tattoos which she always flaunts in her music videos and social media posts.            
The rise of female rap sensation Cardi B is one that continues to marvel all that bore witness to it. From working as a stripper, she found her way walking the podium to receive a Grammy Award for Best Rap Album in 2019. 
The rapper is known for being outspoken and shares many details of her life with her numerous fans. One of the things she loves is tattoos and she has a rich collection of ink art all over her body. Check out all of Cardi B's tattoos and the meaning behind them.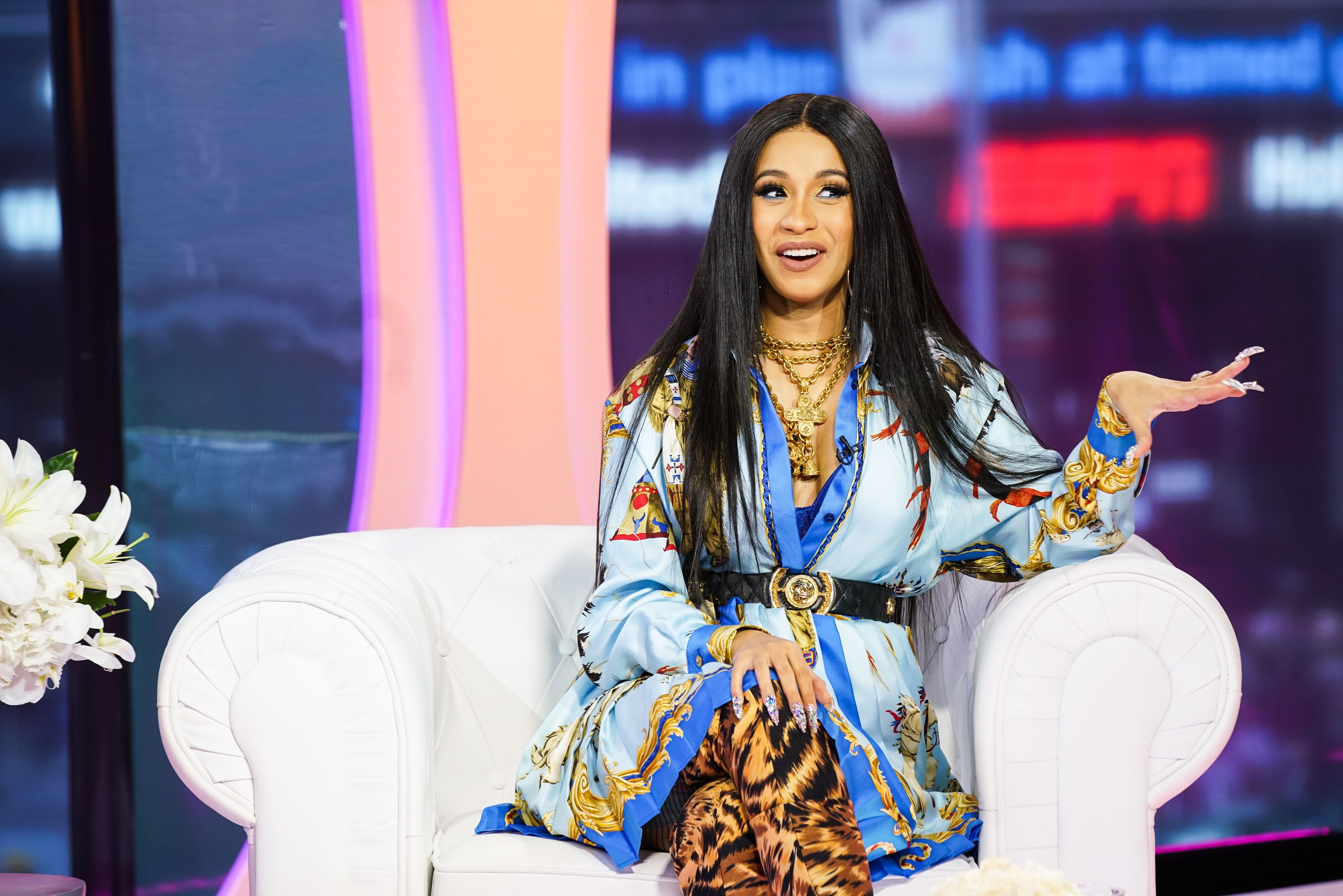 THE FLOWER TATTOO
The giant flower tattoo on Cardi's back remains the most elaborate ink art she has ever had done. It features a selection of beautiful flowers flowing down from the back of her ribs to her left side, backside, and the back of her thigh. The tattoo took 60 hours to complete. 
It was designed by Jamie Schene, a Californian tattoo artist who used colored flowers and intricate designs to bring the magnificent art to life. Cardi's husband, Offset, shared a picture of them in water in 2019, showing her beautiful flower tattoo.
THE PEACOCK DELIGHT
Cardi also has a beautiful colorful tattoo on her right side. It features an image of a colorful peacock which begins from above the rapper's waist, extending past her thigh and stopping before her knee. 
Cardi is loyal to her friends and crew, a trait she built up while growing in the streets during her formative years.
The rapper did not reveal her peacock tattoo's meaning, but it might just be representative of her style and love for colors. She shared a picture on her Instagram page, showing herself flaunting the tattoo during her trip to Ghana. 
Fans also caught a glimpse of the ink when she shared a snapshot of herself in a Fashion Nova two-piece swimsuit. 
A TRIBUTE TO OFFSET
Cardi paid tribute to Offset with a tattoo of his name on the back of her left thigh. The special tattoo rests just below her hamstring. She shared a video of herself flaunting the tattoo and her other ink art while chilling with Offset beside a pool.
Cardi also shared a picture from a screenshot of her video conversation with Offset showing where she raised her left thigh to him to reveal the tattoo. In the caption, she said she could not wait for him to come back home.
LOYALTY OVER ROYALTY
The rapper has a tattoo that reads "Loyalty Over Royalty" located on her right bicep. She flaunted it in an Instagram post where she shared a picture of herself in a short white and red nurse outfit which she matched with red boots.  Cardi also wore long red hair in the snap and held a red stethoscope.
The tattoo was also featured when she appeared on the cover of Entertainment Weekly with Cardi thanking the magazine for the honor in an Instagram post.  
The tattoo is a testament to the rapper's lifestyle. Cardi is loyal to her friends and crew, a trait she built up while growing in the streets during her formative years. 
THE CHEETAH TATTOO
Cardi has the tattoo of a medium-sized cheetah on her left hip. This particular ink is different from the rapper's other heavier tattoo designs. 
She has never mentioned what it means but shared a snap of herself wearing a white two-piece swimsuit and showing the tattoo. The "I Like It" rapper captioned the photo, "Make it Leak." 
BELKIS
Cardi has a tattoo with the word "Belkis" inscribed on the inside of her right wrist. The meaning behind the tattoo is simple. It is the abbreviation of her real name, Belcalis.
CARDI B LOVES LOVE
Behind Cardi's right ear is a tattoo of a black ink drawing showing "I Love You" in sign language. Accompanying the drawing is a red star which is just beside it. 
A TRIBUTE TO HENNESSY
Cardi B paid tribute to her younger sister, Hennessy Carolina, with a tattoo of her name on the inside of her left bicep. Beside the tattoo are three roses, another ink art that might also be a tribute to Hennessy. 
A TRIBUTE TO TOMMY G
The "Tommy G" tattoo appears on Cardi's wrist and is a tribute to her ex-boyfriend, Tommy Geez, who was arrested and convicted on charges of possessing felony weapons.  The exes ended their relationship in 2016. Cardi has reportedly spoken of her intentions to remove the tattoo. 
SAMUEL GETS FANS WONDERING
In June, Cardi B took to her Twitter page to reveal her most mysterious tattoo. She shared a picture of the name "Samuel" on the nape of her neck. 
It was inscribed in red ink and got many fans wondering who Samuel is to the rapper, with some even suggesting it was the name of an ex-boyfriend. 
However, Cardi is yet to reveal what the "Samuel" tattoo means, though her tweet also showed a new picture of her butterfly tattoo covering the name, with the rapper asking fans what they thought about the new ink designs. 
Being an outspoken person, Cardi often uses her numerous tattoos to express herself and pay tribute to her loved ones. Though fans are undecided on the actual number of ink she has on her body, they wait in excitement for the next piece she will reveal to them.