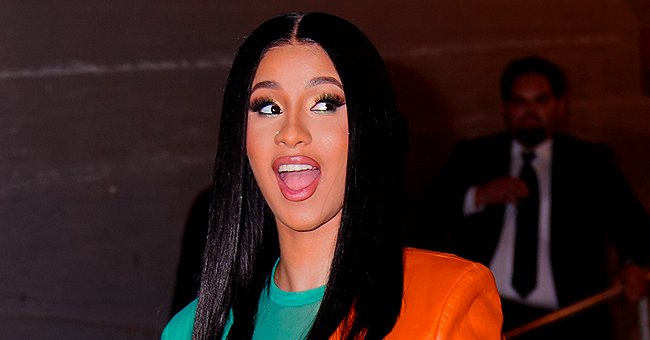 Getty Images
What Cardi B Thinks of Her Fans' Tattoos of Her Face on Their Bodies (Photos)
Award-winning rapper Cardi B proudly shared several photos of her fans' cool ink tattoos of her face on their body. The entertainer described the gesture as "So Amazing."
Lovers of the Hip Hop sensation do not only subscribe to her music but are always on the lookout for her most recent updates. Cardi B is famous in the entertainment industry as well as online, where she connects with millions of her fans and vice versa.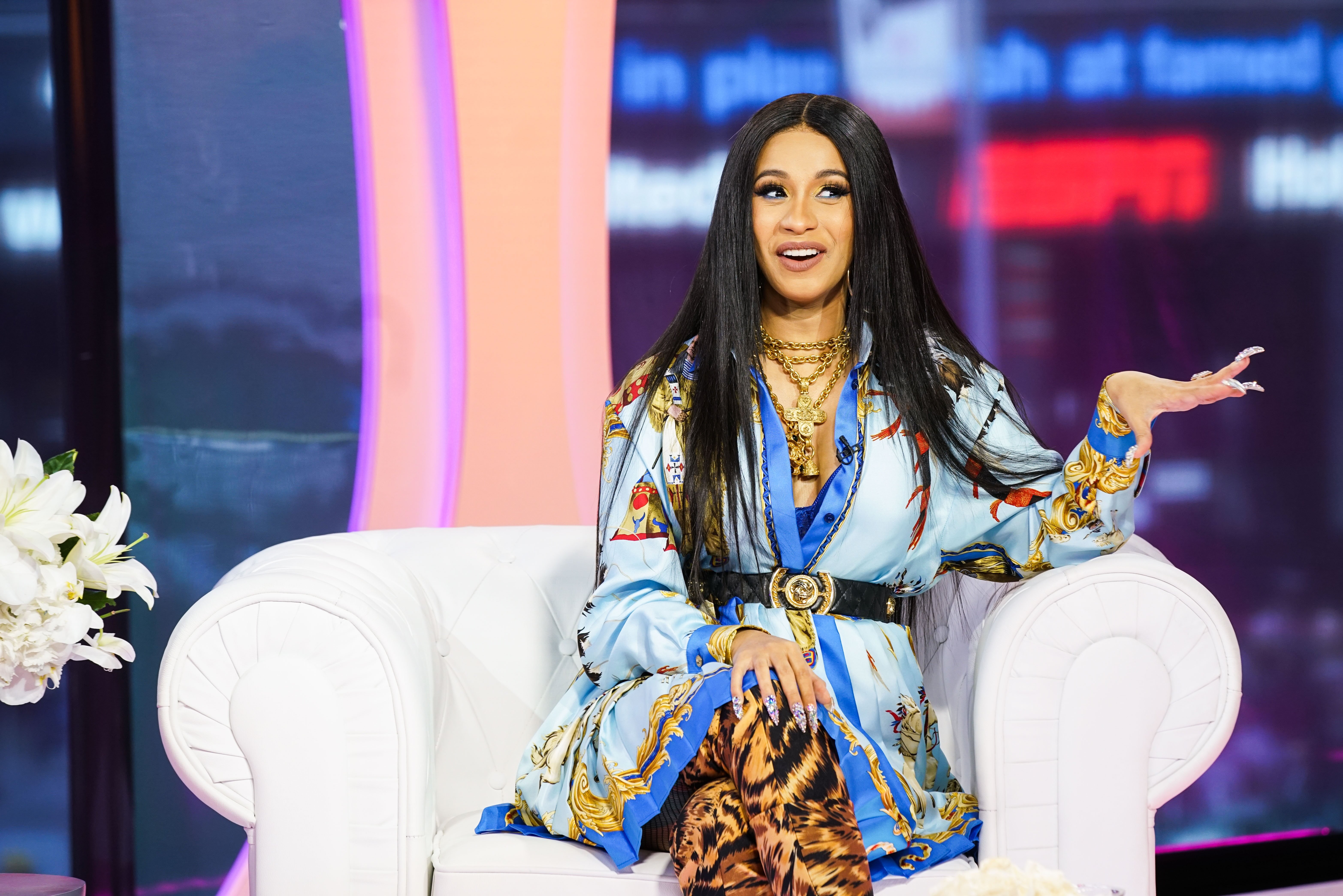 Cardi B at the "TRL: Party with Cardi" on MTV on April 11, 2018 l Photo: Getty Images
Cardi B, 28, showcased some actions of her beloved fans, which will literally remain on them forever or at least for a long time.
A few fans of the rapper took their loyalty a step further by tattooing her face on their body parts. This gesture made the award-winning entertainer gush with pride and joy while she shared snaps of the tattoos.
The first image was that of a male fan who inked her face on the back of his palm. Cardi B captioned the image using lots of heart emojis and wrote,
"...WOW, I feel honored and love."
The next shared post featured the 28-year-old's face with her tongue out on a fan's body. Another upload was a full picture of an inked Cardi B with no clothes on a super fan's arm.
She couldn't hold back her joy as she commented that "the love is real." The rapper who has many hits to her name like "Bodak Yellow," "Money," and recently "Press," announced that this particular fan would get a supply of all her tickets forever.
Altogether, she has eight tattoos all over her body.
The "Press" singer also said that she has nothing but love for her fans whose support has helped her confidence. She pointed out that it was "so amazing" to be idolized by her fans especially as they take it a step further by tattooing her on their skin.
The last picture was a girl's sleeve. Cardi B's fan had an up-close image of the star tattooed with a few words from one of her jams. The 28-year-old expressed her astonishment and captioned the post with,
"I appreciate all the love...I need to meet this person...You need free BARDI everything!!!!"
The "Bodak Yellow" rapper is not new to the ink business either. She has quite some tattoos on her body. Recently she shared details on how she got a massive tattoo completed. It is a colorful drawing that runs from her back to her thighs.
Altogether, she has eight tattoos all over her body. The name of her lover, Offset, is written behind her knee, on the left side of her body, she has a bunch of flowers drawn, her right hip bears a cheetah tattoo, and her arms bear a drawing of her sister's name.
Although she is a mother of one, as she shares her toddler daughter, Kulture, with her beau, Offset, she still ensures that she makes out time for herself and her career.
Please fill in your e-mail so we can share with you our top stories!