Check Out Cardi B's Husband Offset Posing in Stylish Outfits with His 6-Year-Old Son Kody
Rapper Cardi B's husband Offset is truly an adoring father, always taking to Instagram to share cool shots of him hanging out with his four beautiful and loving children.
Offset, rapper and Cardi B's husband, took to Instagram to share a cool shot of him and his son Kody. Both he and his son posed in upper-class outfits in true Offset fashion, keeping the camera captivated with their oozing stylishness. 
A son enamored with his father, the toddler took to imitating Offset's on-point pose. Both of them smiled at the camera, their hands around their faces, holding up their striking jewelry while kneeling on the floor.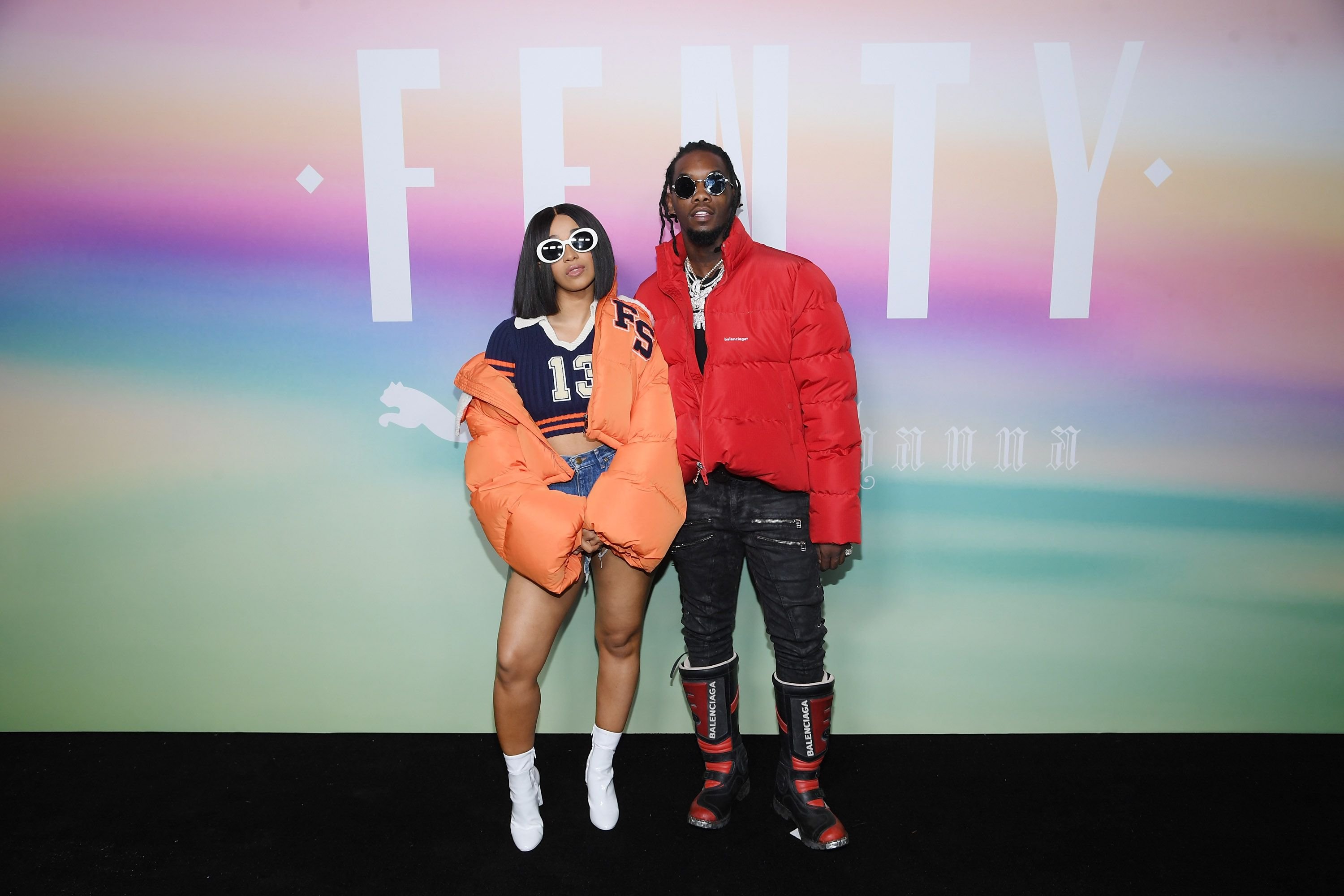 A BIG BOY'S BDAY
The Instagram picture of the two cool cats appears to be an ode to Kody's 6th birthday, with decorative balloons covering the background of the young boy and his father. Expressing his son well-wishes, Offset took to the caption, writing:
"My King Kody is big boy 6 I love you 4ever and after."
Fans and followers truly loved the sweet picture of the father and son. All sorts of emojis streamed into the comment section, with the adorable social media post receiving a whopping total of 540,000 likes overall.
FASHIONABLE FAM
Of course, a stylish photo with a stylish pose is never complete without stylish attire. The accessories stuck out as the most obvious amongst the rest of the outfit, with both father and son sporting a plethora of golden necklaces.
Offset's relationship with Kulture's mother, Cardi B, has faced some difficult and challenging times.
The young one showed off his high-class life, sporting a red, blue, and light brown shirt with the Gucci symbol front and center for all to see. His dad's jeans showed off Offset's knack for fashion, with carefully splashed paint covering the pants.
BABY DADDY
Loving father Offset shares a multitude of cool pictures with all his four children. About a week ago, he shared a regal and royal looking snapshot with all his children present, proudly taking to the caption where he expressed his love for the four:
"...Thank you all for being apart of this chapter in my life more otw !!!! LOVE 4L."
The famous rapper's other three children are named Jordan, Kalea, and Kulture Kiari. Each of his kids has a different mother; Jordan belongs to Justine Watson, Kody to Oriel Jamie, Kalea to Shya L'Amour, and Kulture to Cardi B.
Offset's relationship with Kulture's mother, Cardi B, has faced some difficult and challenging times. Last year, Cardi originally filed for divorce from Offset but she eventually withdrew it while in court.
Before lawfully changing the status of their relationship, the two got back together amidst the public's eyes in October in Vegas, during Cardi's birthday party.
From Kody to Cardi, Offset seems to enjoy making a public splash when it comes to his loved one's birthdays. In 2018, the music artist freestyle rapped for cute little Kody's fourth birthday followed by him hugging the tiny tot. 
Kody appears to share his dad's gift for musical poetry and he isn't afraid to show it. In 2019, the proud father of four took to Instagram to share a video of Kody rapping and copying his father's rapping style.