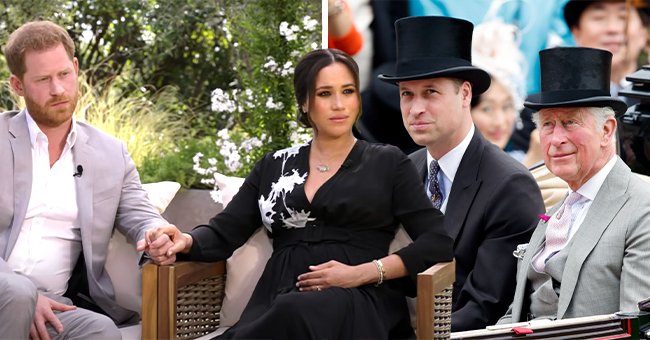 Getty Images YouTube/CBS
Prince Harry Admits There Are Hurt Feelings Towards Dad Prince Charles & Brother Prince William

Prince Harry admitted that there are hurt feeling towards his dad, Prince Charles, and his elder brother, Prince William.
During Prince Harry and Meghan Markle's tell-all interview with Oprah Winfrey, which aired March 7, Harry admitted that he has many hurt feelings towards his dad, Prince Charles, and his brother, Prince William.
Winfrey asked Harry what his relationships are like with his dad and older brother. He revealed that he felts let down by his dad because he had been through something similar.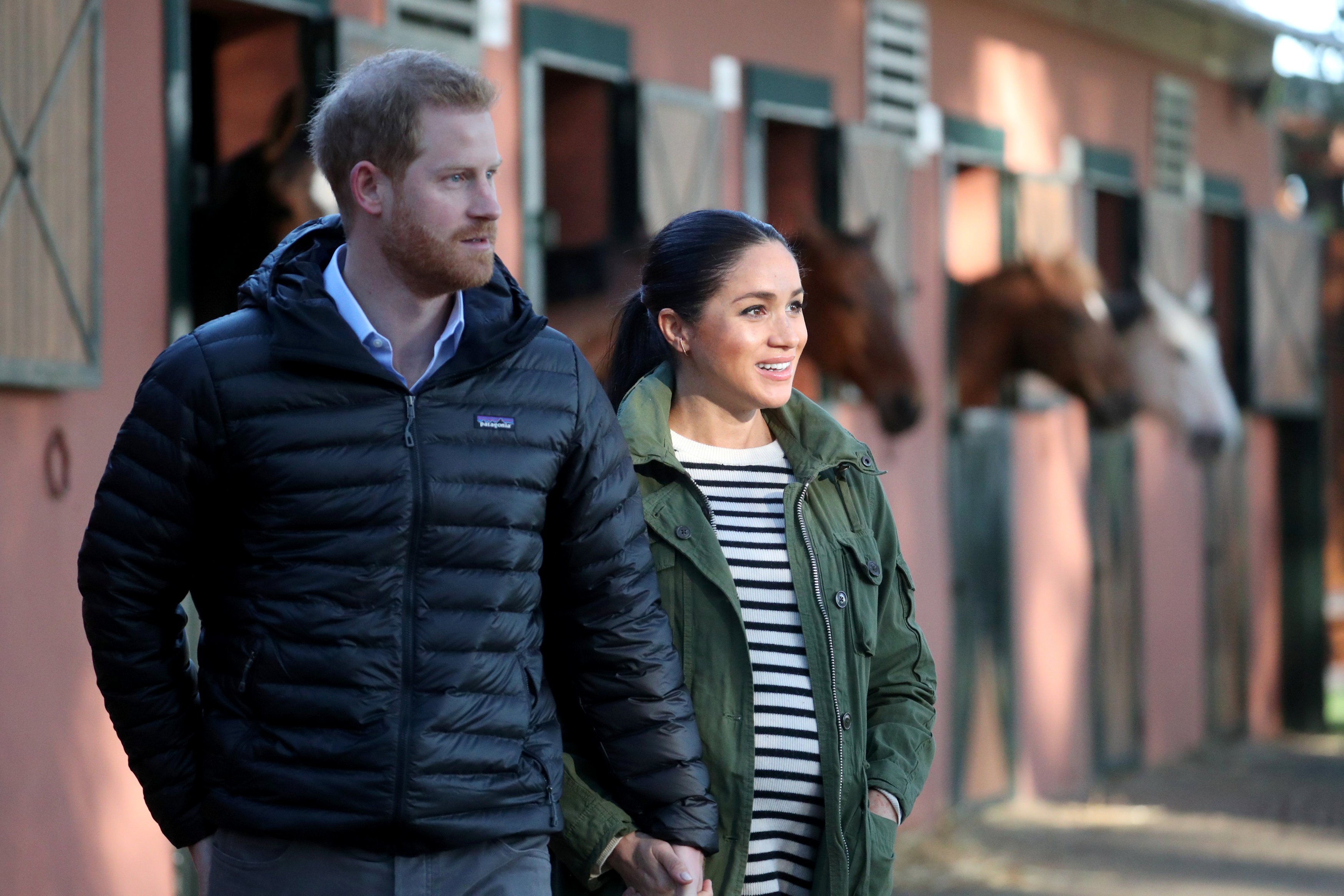 Prince Harry and Meghan Markle pictured in front of stables at the Moroccan Royal Federation of Equitation Sports, 2019, Rabat, Morocco. | Photo: Getty Images
Harry added that he and his father needed to work on their relationship, especially since he felt a lot of hurt towards his dad.
Of course, he will always love him as his father and his child Archie's grandfather. He explained to Winfrey that one of his priorities is healing their relationship:
"I will always love him, but there's a lot of hurt that's happened. And I will continue to make it one of my priorities to try and heal that relationship."
Harry opened up about his relationship with his brother Prince William. Their relationship and apparent feud are always making headlines for different reasons.
The younger prince shared that at the current moment, their relationship is "space." However, he added that he loves his brother "to bits" as they have been through "hell" together.
Many Twitter users shared that they felt the duke and duchess should have their titles removed.
He also said he hopes that time will heal their relationship. Luckily, he shared that he and his grandmother, Queen Elizabeth II, have a great relationship.
Harry and Markle left no topic undiscussed during their 2-hour interview with the iconic talk show host. However, many royal watchers thought they were disrespectful towards the monarchy, including Piers Morgan, who tweeted:
"Let's be clear: Prince Harry and his wife just spent two hours trashing everything the Queen stands for & has worked so hard to maintain."
Many fans were left outraged over the couple's apparent disrespect. Many Twitter users shared that they felt the duke and duchess should have their titles removed.
The couple revealed many bombshells during the interview, including that family members had concerns about how dark their firstborn child Archie's skin would be.
Winfrey had asked her if she would reveal who had the race concerns, but Markle declined and explained that it would be damaging to the person.
In happier news, during the interview, Harry shared that the couple is expecting a baby girl. The Sussexes shared that they would not have more children after she is born.
Please fill in your e-mail so we can share with you our top stories!