Michael Jordan's Grandson Looks Mischievous in New Post Running across a Room in a Gray Outfit
Michael Jordan's little grandson Rakeem Jr. was adorable in new clips shared by his mom, where he seemed to be up to some mischief while he enjoyed some leisure moments.
Michael Jordan's daughter Jasmine showed fans what her little boy was up to in the new clips she shared on her Instagram story, showing him being playful while lounging in their luxurious living room. 
The videos showed little Rakeem Jr. rocking a grey long-sleeved shirt and a pair of blue-black pants. The toddler's full hair made for a lovely view as he was filmed from the back.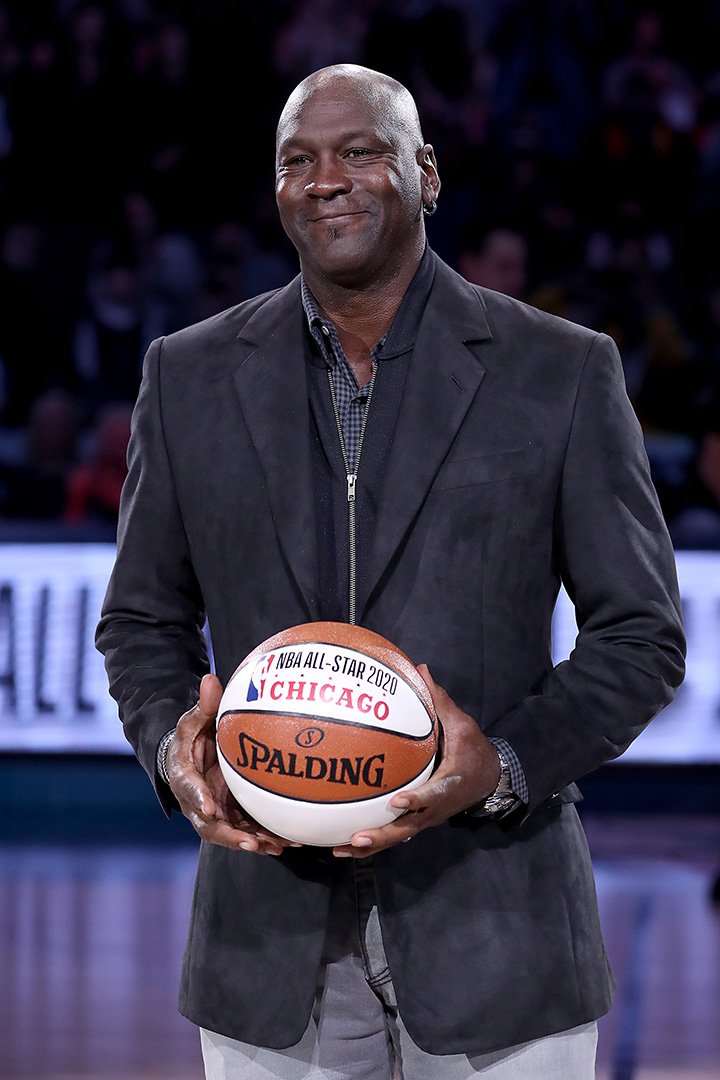 Rakeem Jr. seemed not so interested in the colorful animation on TV. The little boy rested one of his little hands on a soft cushioned table while reclining a bit. His mom informed fans in the clip that her little baby was on the move. 
Once in an interview, Jasmine fondly remembered the moment she became a first-time mom and made her dad a first-time grandpa. The Jordan executive shared that her legendary dad wanted a nickname that did not sound like grandpa.
Jasmine, 27, relayed that her dad wanted to be called "Mike" or "Michael," by his grandson. However, she felt it was not cool, softly coercing her dad to adopt the grandpa tag.
She became privy to more information about her dad after watching the 10-part docu-series.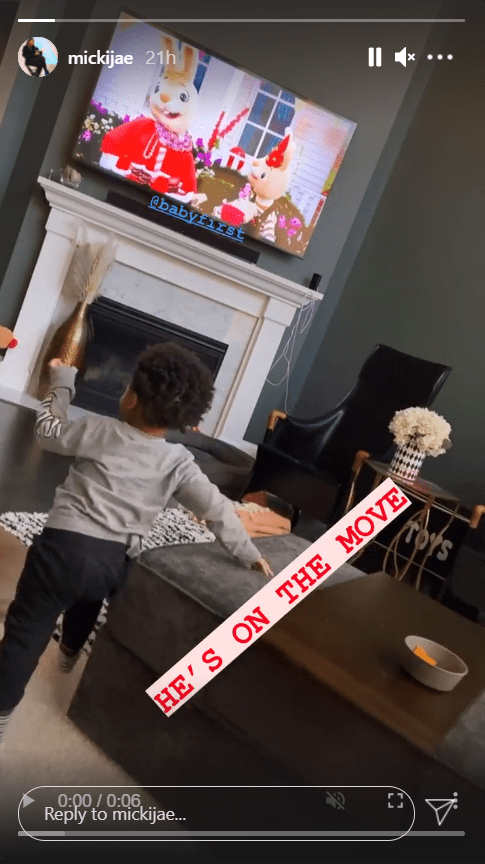 Things turned out just the way she wanted after Michael met the newborn. As it turned out, Jasmine did not have to convince her star dad before he wholesomely agreed to be called grandpa.  
She went on to share that the iconic basketball player and little Rakeem have bonded well in the past year, and even the novel coronavirus pandemic could not keep them apart because they would often FaceTime each other.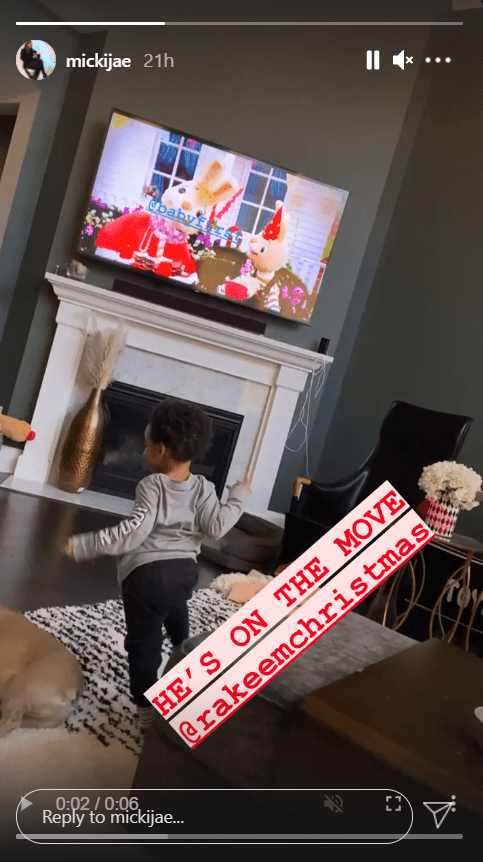 In May 2019, Jasmine and her college sweetheart, Rakeem Christmas, became parents for the first time. The duo was so elated, taking to social media to celebrate their baby boy. Rakeem Sr. posted a "Family Guy"-themed photo announcing the newborn's birth. 
During his time on the basketball court, Michael Jordan owned the game, copping numerous accolades and championship titles. Although this sports legend was a world champion, his kids, especially Jasmine, got to know more of him when they were older. 
Jasmine recently admitted that she became privy to more information about her dad after watching the 10-part docu-series dedicated to his legacy. When she was about 10, Jasmine gradually understood the weight of her dad's fame through Google.