Daily Joke: Three New Cellmates Were Contemplating Their Life Sentences While Sitting in Prison
Today's joke tells of three inmates who lay out their plans on how to pass the time while serving their jail terms. Here is what each man planned to do.
Three men found themselves as inmates in prison and decided to share their plans on keeping busy while their jail terms pan out. The first man drew out a deck of cards letting the others know they could all play games.
The second person showed he was a lover of music, as he brought out his harmonica. He informed his fellow inmates that they could get to listen to him play from time to time.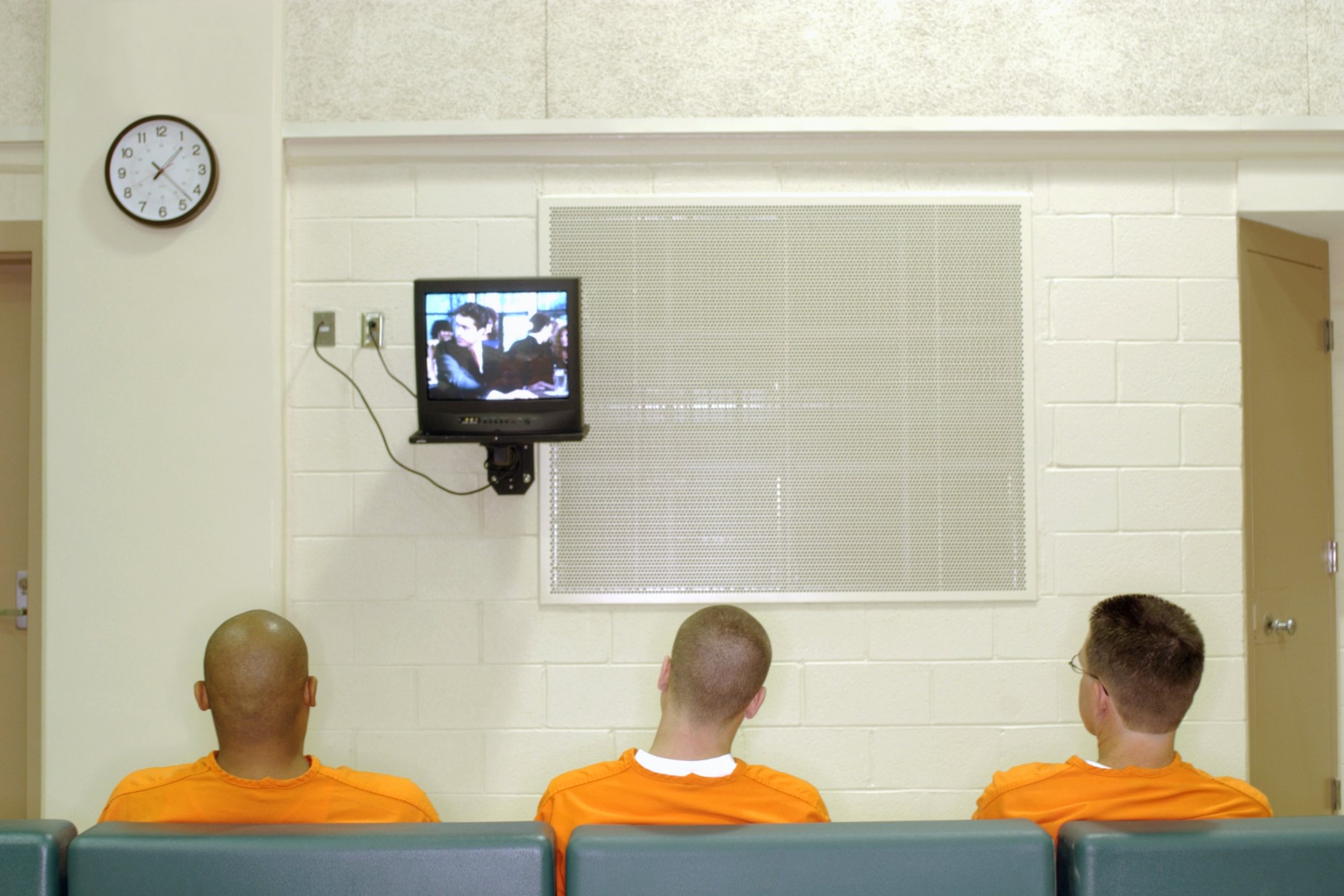 The last guy's equipment for passing the time was quite puzzling. He presented his prison pals with a tampon, leaving everyone confused. His counterparts were quite curious, wanting to know how he would go about it. 
When asked what he could possibly do with the tampon, he replied, reading the instruction on the pack: 
"Well, it says on the back that I can ride, swim, ski, and play tennis with these."
Here is another rib cracker about three people who work at the same organization. They include an administrative clerk, a customer service agent, and the manager.
The trio was on their lunch break, walking down a path when they came across an old oil lamp. Bearing in mind that such lamps could be magical, housing genies, they decided to try their luck.  
After rubbing the oil lamp by its side, a genie jumped out, asking them to make one wish each. The customer service agent decided to go first, requesting to be transported to the Bahamas with a speedboat, living his best life.
In a few seconds, he was gone with a poof. The next person was the clerk, who also went in a poof after requesting to be in Hawaii with the love of his life. The manager weighed on all and shared his wish: 
"I want those two back in the office in exactly 45 minutes."
Three drunk men had quite an interaction with their driver after boarding a taxi to take them home. After getting into the ride, the driver realized that they were all drunk and unable to comprehend what was happening around them. 
Wanting to get them out of his taxi as soon as possible, he started the engine for some minutes and put it off. He then informed the passengers that they were at their destination. 
While they alighted, the first guy got out, paying the fare while the second person thanked him. The last guy was not so friendly as he hit the driver in the face before yelling, "Next time, don't go so fast! You nearly killed us!"
Enjoyed these jokes? Click here to read another joke about a blind man playing tennis.
Sources: Reddit, Startsat60, Startsat60.