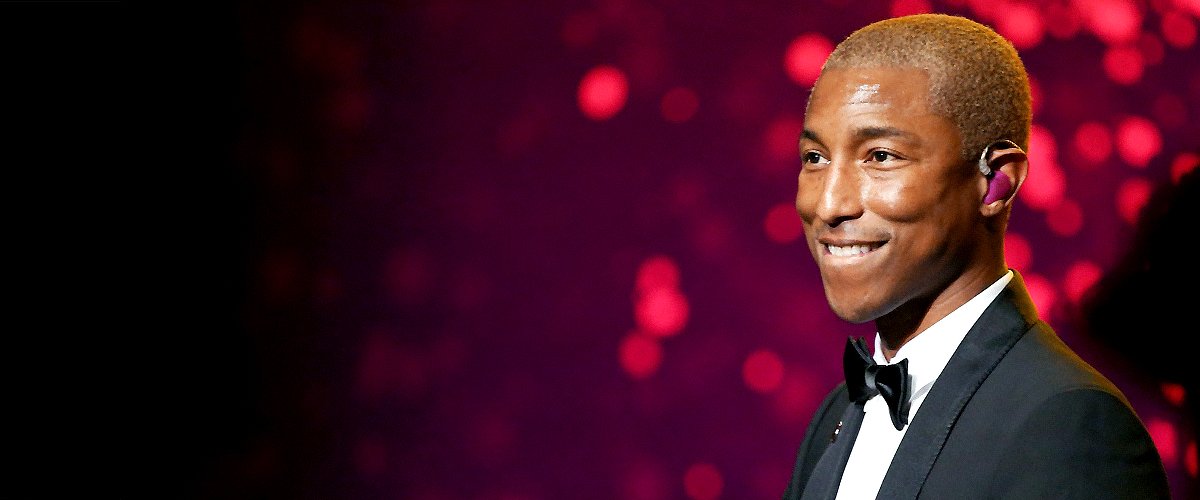 Getty Images
Pharrell Williams Fathers 4 Kids Including Triplets — All He's Ever Said about Raising Children
Pharrell Williams and his wife, Helen Lasichanh, know one thing or two about parenting, especially because they currently share four children (including triplets).
Williams and Lasichanh have been in a relationship for over a decade, and even though their first child, Rocket, was born in 2008, the couple only tied the knot on October 12, 2013.
Then, in January 2017, Lasichanh gave birth to triplets. She and her husband have done their best to keep their children away from the public eye, so much so that the triplets' names are still a mystery.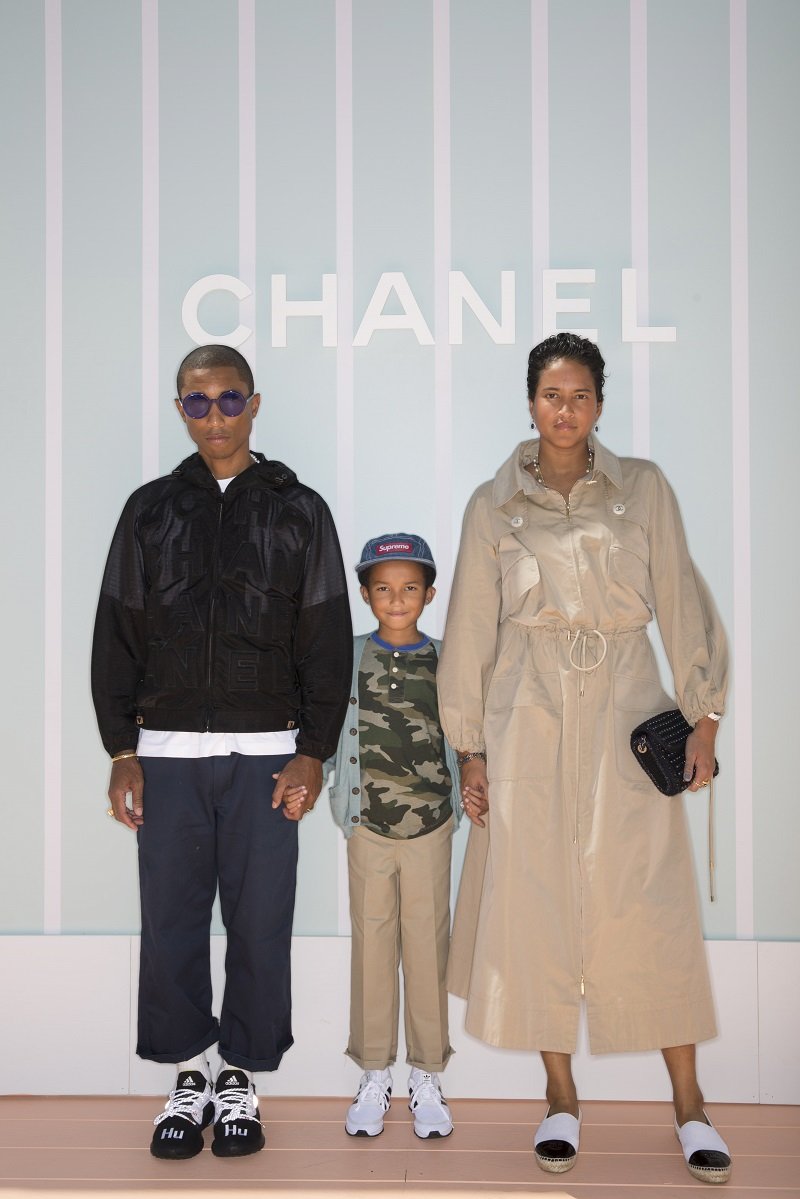 Pharrell Williams, Rocket Williams, and Helen Lasichanh on October 31, 2018 in Bangkok, Thailand | Photo: Getty Images
PHARRELL WILLIAMS' KIDS
Fortunately, Williams has shared some details about his kids over the years, including why he and his wife named their eldest kid Rocket Ayer, and it's all about music.
According to the "Happy" singer, it was because of Stevie Wonder, Elton John, and Herbie Hancock – his favorite musicians. They all have songs with the word "Rocket" in them ("Rocket Love," "Rocket Man," and "Rocket," respectively).
Apart from that, "Rocket" also refers to a human-made machine meant to ascend, something he and his wife hope for their eldest kid. They chose Rocket's middle name, Ayer, after Roy Ayers, another musician.
As per Pharrell Williams' triplets, he has shared little-to-no information. During an interview with Jimmy Fallon on the "Tonight Show," the singer joked that the babies "harmonize when they cry."
He also admitted that his life morphed into a big chain reaction because, as soon as one of the triplets starts doing something, including crying or being hungry, the rest follow their lead.
He once described [Lasichanh's] mom skills as "SEAL Team Six"
RAISING TRIPLETS
Most parents know that raising just one kid can be quite challenging, so it is only natural to deduce that taking care of four children is even more demanding.
Williams and Lasichanh know it firsthand, but according to the musician, they've got help – plenty of it. He once admitted to having up to 12 nannies in constant rotation!
Almost a year after the triplets were born, Williams went to "Jimmy Kimmel Live" and, after joking that he had "92" kids, the singer revealed that he never played his song "Happy" in his household.
Then, in November 2018, Williams told Ellen DeGeneres on her show that he and his wife were chasing their kids around the house, adding that "there's just munchkins everywhere" [sic].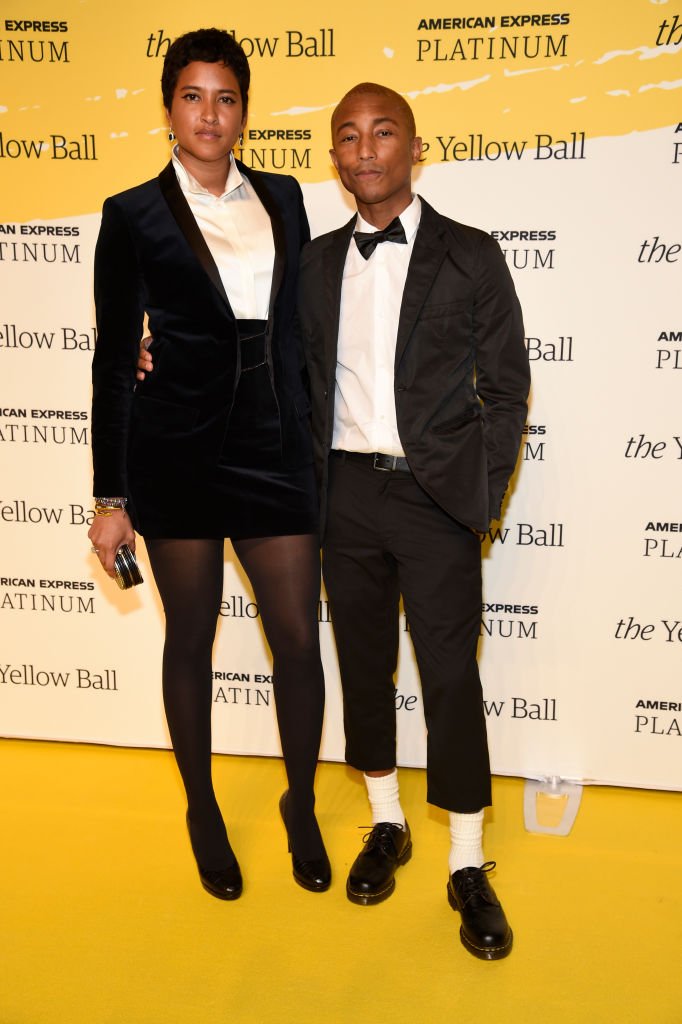 Helen Lasichanh and Pharrell Williams on September 10, 2018 in New York | Photo: Getty Images
PHARRELL WILLIAMS' WIFE
Speaking of Pharrell Williams' wife, he has never been shy when it comes to giving Helen Lasichanh the credit she deserves. He once described her mom-skills as "SEAL Team Six" as there's nothing she cannot do.
He also admitted to being in awe of all women, including his wife, as they carry "another heartbeat" inside their bodies for nine months. That is, Williams added, beyond anything a man could ever "give back to the universe."
It was not the first time that Williams gushed about his wife. In December 2018, shortly before performing in Miami for his American Express Platinum House concert, he said:
"I love [my wife] because of everything that she is, good, bad and indifferent […] We share a space in love that is, I don't possess her."
He explained that when he was young, he used to say things like "she's mine," but Lasichanh is not actually his. Still, she makes him feel like it, the musician added.
Nowadays, Pharrell Williams and his wife are still together and doing their best to raise their children as well as possible. Such an influential couple!
Please fill in your e-mail so we can share with you our top stories!