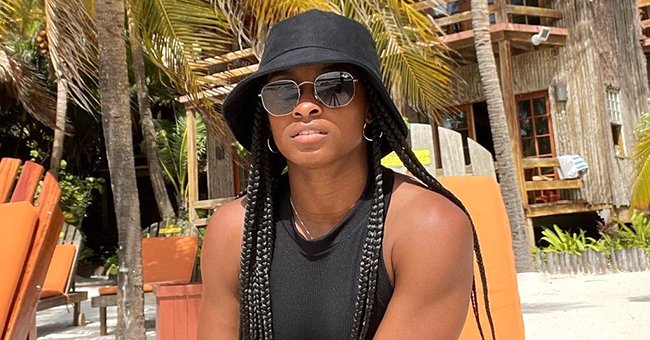 Instagram/simonebiles
See Simone Biles' Perfectly Defined Abs in a Teal Bikini as She Poses in Sizzling Vacation Pic

Simone Biles is undoubtedly enjoying her tropical beach vacation and took to Instagram to share the stunning views around her while giving fans an up-close view of her washboard abs and radiant skin.
Four-time Olympic gold medalist Simone Biles has been taking some time off and lounging around on some tropical beach paradise with her boyfriend, NFL player Jonathan Owens.
To keep adoring fans updated, Biles has been sharing pics of the stunning location on her Instagram page. Her latest post gave fans more than just a beachfront view as she flaunted her perfectly sculpted abs in a tiny bikini.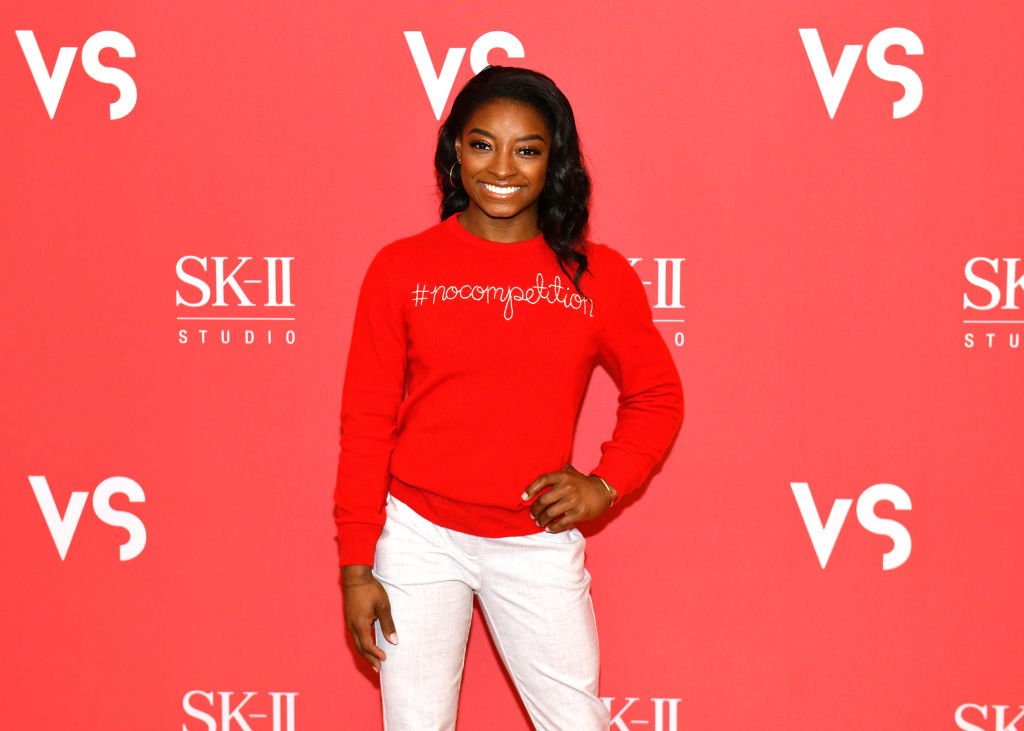 Simone Biles at the "VS" Series Teaser Film For Beauty Is #NOCOMPETITION at Crosby Street Hotel on March 04, 2020 in New York City. | Source: Getty Images
TROPICAL GLOW
Biles shared two photos while enjoying the bright sunshine. The first photo was a close-up selfie capturing her flawless makeup-free face and torso in a tiny teal bikini that showed off her toned abs and small waist.
The US gymnast also rocked a denim Chanel bucket hat over her thick black braids which cascaded down to her shoulders and chest. A silver earring could be seen underneath her braids, matching her tiny nose ring.
The second picture showed her hand raising an appetizing yellow drink garnished with pineapple while showing off the vast ocean and bright cloudy skies. The post was appropriately captioned:
"refill plsssss. [sic]"
Based on the comments section, Biles' fans were delighted by the photos that came days after she shared another gorgeous envy-worthy selfie on her Instagram.
In the previous selfie, the star athlete showed off her glowing skin in a printed bikini while shielding her makeup-free face from the sun with a white bucket hat.
FIGHTING FOR REPRESENTATION
Biles may be enjoying some personal time away from her hectic gymnast training schedule, but her accomplishments can never be overlooked. Unfortunately, the sports industry often sidelines female athletes, but Biles has something to say about it.
Recently, she slammed ESPN SportsCenter for overlooking female athletes in an image shared on their Twitter feed. The photo, celebrating the greatest athletes in sports, only depicted male athletes with only one female, Serena Williams.
LEARNING FROM THE BEST
Biles, who is the most decorated gymnast in the world, clearly deserves recognition for her accomplishments and the ESPN snub struck a nerve so much she had to voice her opinion.
Nonetheless, Biles' motivation stems from advice she received from the former First Lady of the US Michelle Obama, who taught her that sometimes it's better to be the bigger person, especially an African American woman.
Please fill in your e-mail so we can share with you our top stories!