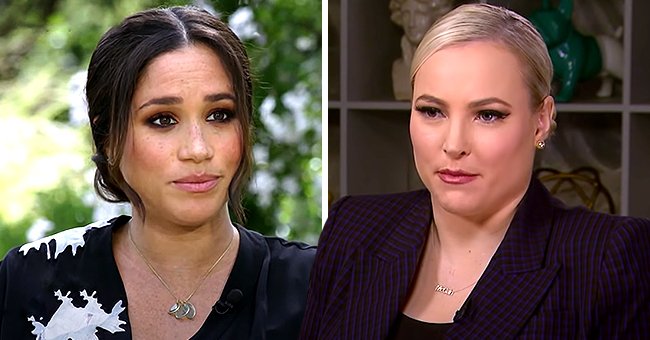 YouTube/ET Canada YouTube/Entertainment Tonight
'The View' Co-host Meghan McCain Shares Her Thoughts on Meghan Markle's Tell-All Interview
Duchess Meghan's recent CBS interview with her husband has left some people with great sympathy towards her Royal Family situation. One of those people was Meghan McCain.
On Sunday, Prince Harry, 36, and his wife Duchess Meghan's Oprah Winfrey sit-down interview aired. The couple discussed their royal lives, stepping down from their royal roles, and abuse in the family.
The interview was called "Oprah With Meghan and Harry: A CBS Primetime Special." The special has left people divided as some people believe Meghan's claims of racism while others don't.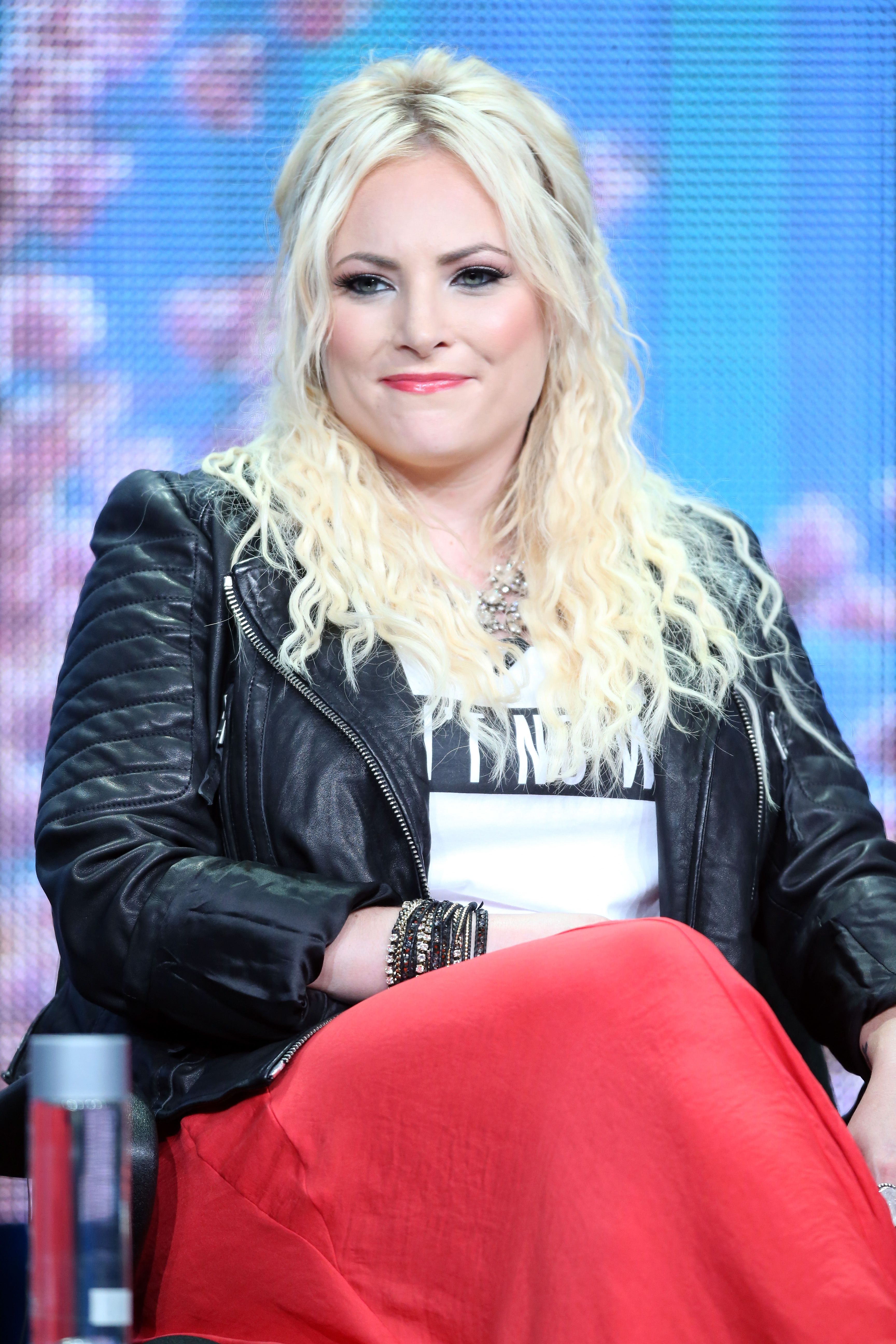 Meghan McCain during the Pivot TV portion of the Summer Television Critics Association tour on July 26, 2013, in Beverly Hills, California | Photo: Frederick M. Brown/Getty Images
On Monday, "The View" was one of the shows that tackled the claims brought on by the royal couple against the Royal Family. While appearing remotely, Meghan McCain shared her opinion on the matter.
The talk show's co-host thought one of the heartbreaking points the Duchess, 39, made was about how the Royal Family didn't protect her. McCain also mentioned the media leaks from Buckingham Palace.
The Duke and Duchess of Sussex alleged that information was shared with the media so that Meghan could be painted in a bad light. The co-host revealed that she sympathized with the Duchess, adding:
"In no way am I comparing my life experience to Meghan Markle's…"
McCain explained that she knew Harry's wife had "experienced egregious racism" worldwide. She said she personally related to Meghan's situation because she'd also faced vilification during her time on "The View."
The television personality shared her knowledge of having stories leaked about her to make her look bad. She confessed that the abuse had caused damage to her own mental health as it did to Markle.
The co-host also revealed how it had made her paranoid and isolated. McCain broadened the issue to mention how women generally faced that type of bullying and backlash like singer Britney Spears.
"The View's" co-host felt we needed to reassess what was allowed and what was considered abuse. She then noted how the Duchess even confessed to having suicidal thoughts because of the constant attacks.
McCain shared how she'd, luckily, not gotten then far in her mental state. She also confirmed that she could see why Harry's family felt they needed a way out after the Royal Family failed to protect them.
Duchess Meghan alleged that the family felt it wouldn't look good for them.
The star hoped the couple's experience would make all of us reassess how we treated women on a global scale. Regarding her suicide claim, the Duchess wasn't allowed by the Royal Family to seek outside help.
Markle alleged that the family felt it wouldn't look good for them. Taking to Twitter, the royal's best friend, Serena Williams, also showed her support to the ex-actress with a heartfelt message.
Please fill in your e-mail so we can share with you our top stories!