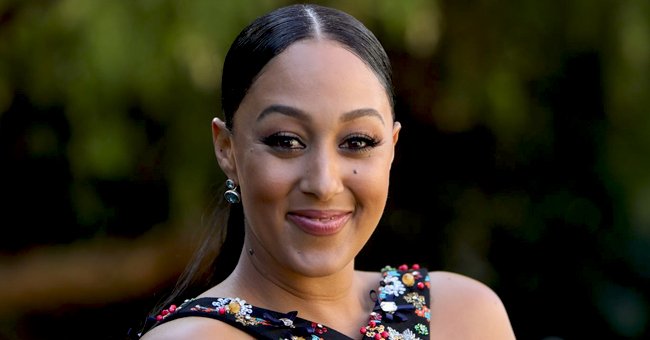 instagram.com/tameramowrytwo
Tamera Mowry's Daughter Ariah Shows Her Adorable Facial Expression as She Poses in a New Photo
Tamera Mowry-Housley's daughter Ariah melted hearts with her adorable facial expression in a new photo shared by her mother on Instagram to celebrate International Women's Day.
Tamera Mowry-Housley commemorated International Women's Day yesterday, putting her Ariah in the spotlight. The doting mother shared a heartwarming photo of the youngster on her Instagram page to the delight of fans.
The 5-year-old melted hearts with her beauty as she made a playful facial expression while doing a puzzle in what looked like an outdoor tent. Ariah looked gorgeous in a simple denim jacket with folded sleeves.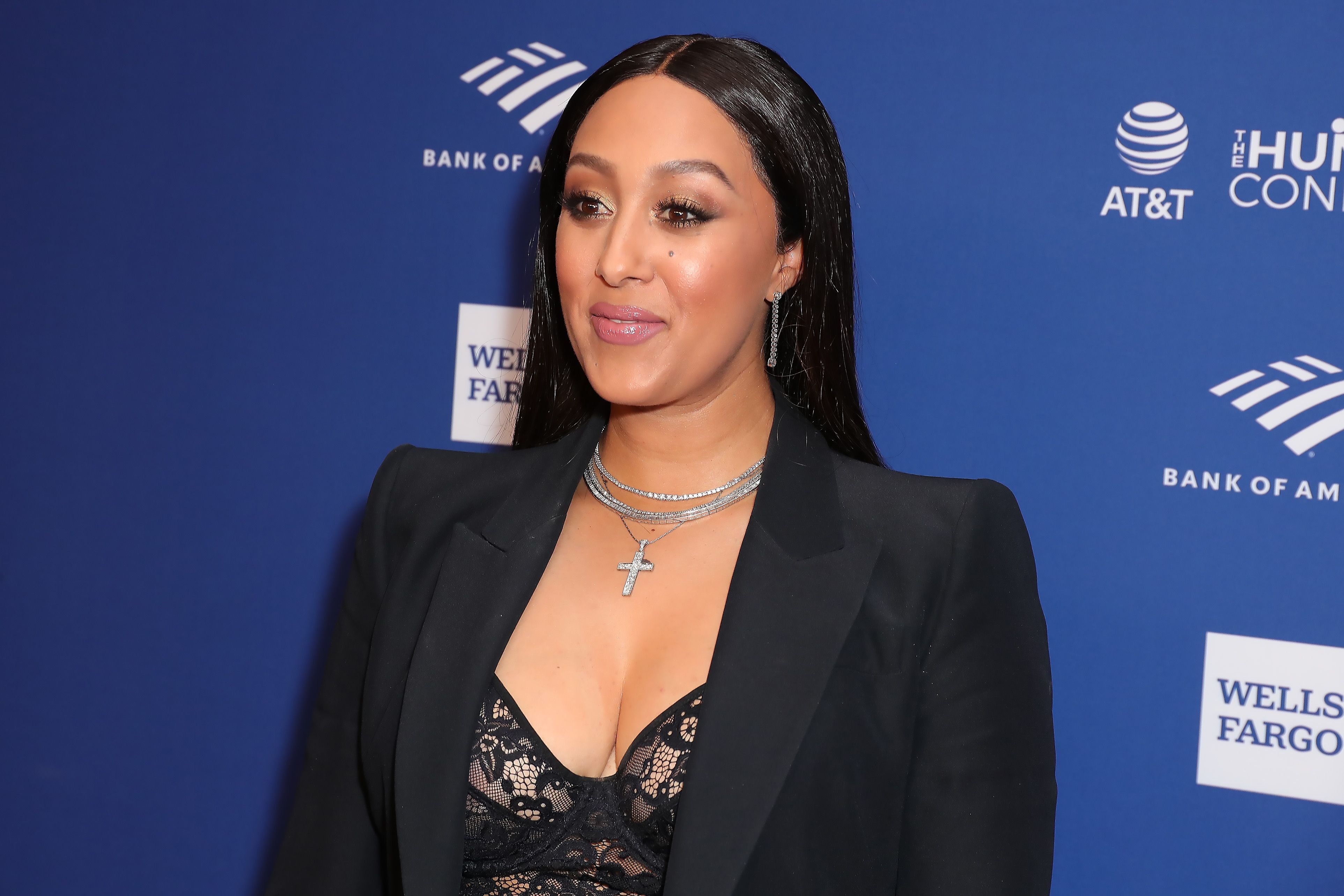 Tamera Mowry-Housley at the 51st NAACP Image Awards on February 21, 2020 | Photo: Getty Images
The young child had her hair packed backward and shined her teeth and eyes adoringly at the camera. In the accompanying caption, Mowry-Housley shared her hopes and desires for her baby girl, writing:
"May she grow up knowing she is loved. To always speak her truth, but most importantly, LIVE it! To be kind-hearted, not just nice - there is a difference, you know."
Mowry-Housley continued describing her daughter as "loving and compassionate" and affirming her belief that the young child would fight the good fight and be kind and strong while bringing her mother joy.
On her website, the 42-year-old [Mowry-Housley] opened up about the story behind Ariah's name.
The "Twitches" star concluded with a famous quote from the International Women's Day celebration. Several fans lauded the actress's sweet words to her daughter while others gushed about Ariah's cute smile.
Since welcoming her mini-me in 2015, Mowry-Housley has never failed to show off the unique bond they share. Last August, the "The Real" alum teased fans with an image that showed the striking resemblance between the mother-daughter duo.
Proving that little Ariah was her third twin, the pair rocked matching outfits that featured a pink towel head wrap and matching white bathroom robes. Mimicking her mother, Ariah made a pouty face in the image.
A similar twinning moment between the duo happened when Ariah was just one year old. Mowry-Housley shared a photo of her and baby Ariah wearing a matching star-patterned head wrap paired with a long-sleeved white T-shirt.
On her website, the 42-year-old opened up about the story behind Ariah's name. She explained that since she planned to call her son Aden and her husband's name, Adam Housley began with A, she wanted the same for her daughter.
While she and Adam were dating, they stumbled upon a shop named Araya and knew she wanted to call her daughter that. However, she wasn't sure about the spelling and wanted the name to be pronounced phonetically as Mariah without the M.
As for the middle name Talea, the mother-of-two disclosed that she had the moniker in mind after a friend planned to use it as the name of a character in a future book. When she found out that both names had Hebrew meaning, she was thrilled.
Last year,
Mowry-Housley
shared that her kids started watching her hit sitcom, "Sister, Sister," which she starred in with her twin sister Tia Mowry. She noted that they are fans of the show and
want to be actors.
Please fill in your e-mail so we can share with you our top stories!