Smokey Robinson's Ex-wife Claudette Seems to Be Ageing Backwards Smiling in a Sequin Jacket
Claudette Robinson looked many years younger than her actual age in a new picture she shared on Instagram that showed her posing in a black sequined jacket. 
Claudette Robinson is 78 years old, but that would have been hard to tell by looking at a recent picture she shared on her Instagram page. 
The beautiful singer-songwriter took to her Instagram page on Sunday to share a photo of herself smiling sweetly while clad in a gorgeous outfit.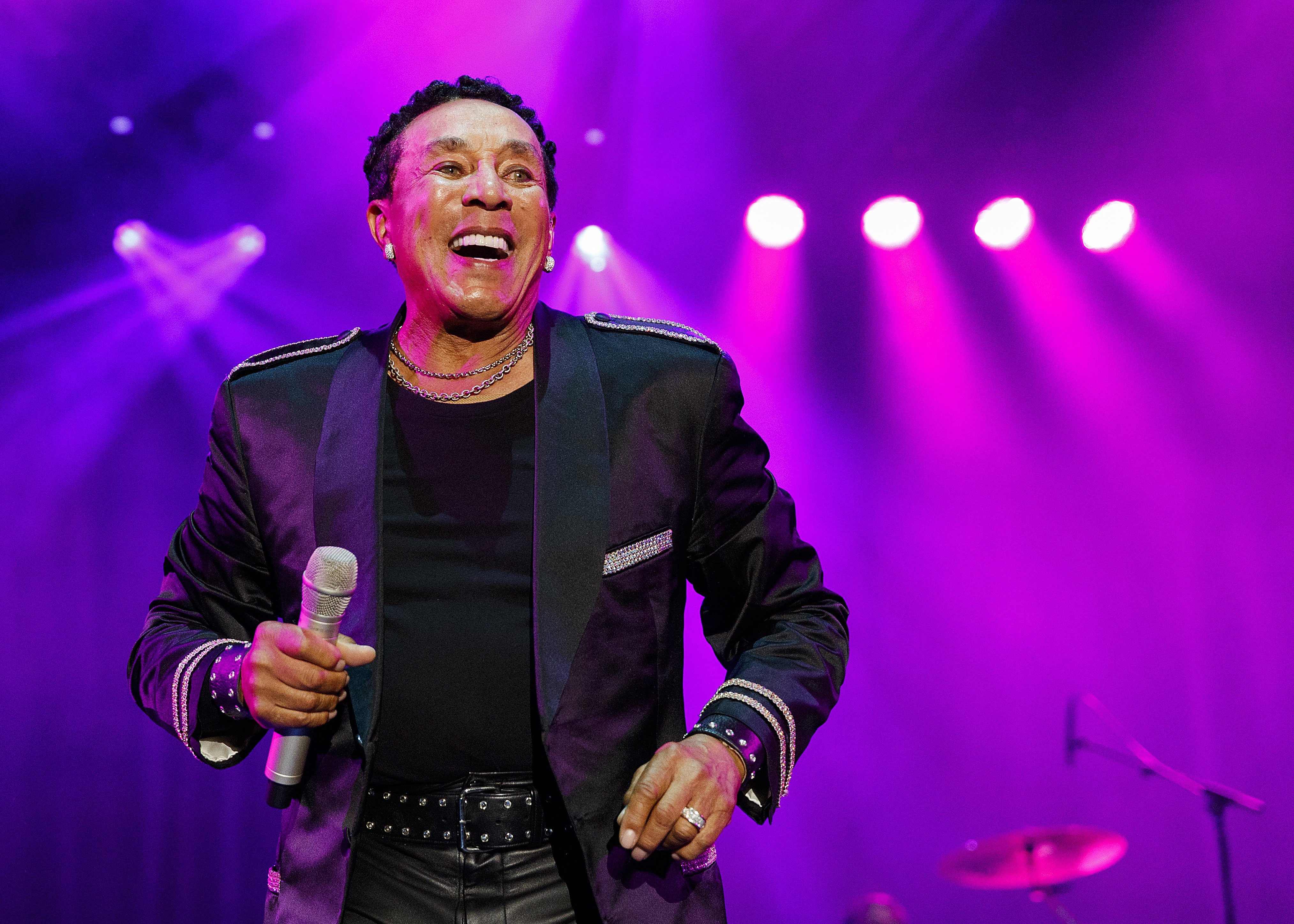 The septuagenarian wore a black sequin jacket, which she accessorized with a cross necklace and a shiny black neck chain. She also flaunted her gorgeous blonde wig and red lipstick. 
Underneath the picture Claudette shared was the caption, "To live at all is a miracle." It also read: "Happy Miraculous Monday. #miraculousmonday #firstladyofmotown #motown."
Claudette's fans showed her nothing but love with their likes and comments after viewing her post. One fan described her as their beautiful miracle, while another fan remarked that she looked stunning.
Another user noted that Claudette earned the title of "First Lady of Motown," adding that she is doing an excellent job with it. The fan also said that there is only one First Lady of Motown, which is Claudette, and there won't be another after her. 
Smokey explained that he and Claudette were not at each other's throats or fighting over custody.
Claudette is proud to go by the title, which she earned after becoming the first woman to be signed by Berry Gordy before his new label was named. 
While reflecting on the memories she made with Motown, and as a member of The Miracles from 1957 to 1972, she said she could have been behind the curtain and still have loved it just as much. 
Claudette released a children's book in 2019 to commemorate Motown's 60th anniversary. The book titled "Claudette's Miraculous Motown Adventure" celebrates the historic record label's spirit and teaches kids its importance in music history. 
Claudette was married to Motown's co-founder, Smokey Robinson, from 1959 to 1986. The latter spoke about their divorce in a 1987 interview with Jet, saying it was not a negative action.
Smokey explained that he and Claudette were not at each other's throats or fighting over custody but are friends and only reached different mental places, realizing they are not for each other as a couple but as friends.
He added that they still care for each other. Smokey has an autobiography, "Smokey: Inside My Life," which he wrote with David Ritz and published in 1989, where he detailed many aspects of his life at the time, including how crack almost killed him. 
However, he was able to get over his addiction with help from his friend and actor Leon Kennedy, who talked to him about his dangerous lifestyle. Smokey listened to Kennedy and gradually found his way back to stardom.