Ezra Miller Came Out as Queer in 2012 — inside His Journey of Self-Discovery
Ezra Miller is known for their fantastic acting and brilliant fashion sense. The actor who came out as queer in 2012 has had many ups and downs in his self-discovery journey. Here is a peek into what that journey was like for Miller.
Born in Wyckoff, New Jersey to Marta, a modern dancer, and Robert, a former senior VP for Hyperion Books, Ezra Miller, who prefers the terms "they and them," began their entertainment journey as a child. Miller has two older sisters.
From a young age, Miller had been fascinated with entertaining friends and family, but with a terrible stutter that prevented them from talking fluently, they learned opera singing which allowed them to communicate well with others.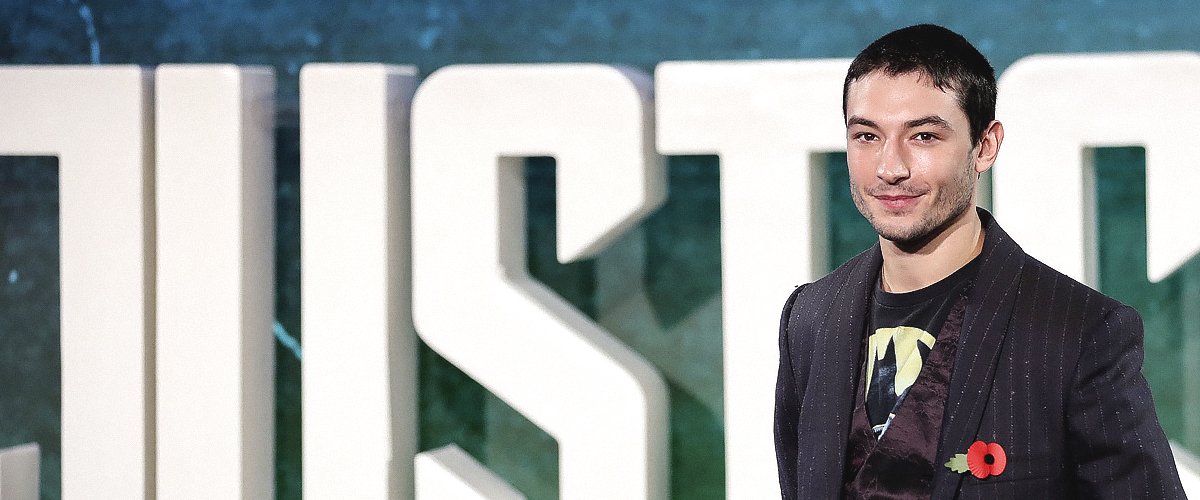 Their first feature film was the indie "Afterschool" (2008), and Miller subsequently appeared on the television series "Californication" (2007), "Law & Order: Special Victims Unit" (1999), and "Royal Pains" (2009).
They explained that they were trying to help young boys understand that there is more to the outdated model of masculinity.
They also appeared in the films "City Island" (2009) and "Another Happy Day" (2011), among others. Their portrayal of Patrick in the well-received teen drama "The Perks of Being a Wallflower" cemented their stance as a great actor in Hollywood.  
"You can be whatever you want to be." #TheFlash #SnyderCut pic.twitter.com/YnW9YvNxt1

— Zack Snyder's Justice League (@snydercut) March 7, 2021
IS EZRA MILLER GAY?
Growing up, Miller battled with their sexuality for quite a while. Although they realized they were different from others, Miller did not know to what extent -- until they tried to kiss their best friend. It was at that point they realized they were not wired like others.
Amazingly, Miller had a girlfriend in high school; she was one of the people that introduced them to the novel "The Perks of Being a Wallflower." 
#BarryAllen pic.twitter.com/OEcDLaO4lD

— Zack Snyder's Justice League (@snydercut) March 7, 2021
The book would ultimately change their perception about their sexuality and help them accept themselves for who they truly are. So when they were asked who they are, Miller simply said:
"I'm queer, I have a lot of really wonderful friends who are of very different sexes and genders. I am very much in love with no one in particular."
This revelation of who they truly are led them to come out in 2012, and ever since, there has been no looking back. Miller has since embraced their sexuality and has been open about the struggles and perks of accepting who they are.
COMING OUT
For Miller, working on the movie "The Perks of Being a Wallflower" was life-changing because they got to show themselves to the world. When Miller came out as queer, they expected certain backlash, but they agreed not to let it sway them from their decision.
While many people advised that they should not reveal their sexuality because they could be bullied, Miller felt it was the right thing to do. Miller said:
"I was told I had done a 'silly' thing in…thwarting my own potential to be a leading man."
Amazingly, their coming out did not affect their success as they had feared; rather, it made people more appreciative and willing to work with Miller.
Miller, who is set to appear as the title character in the 2022 movie "The Flash," is the first non-hetero film superhero. For the queer actor who believes queer means identifying as a human being and not just a gender, this is an amazing opportunity.
LIFE-CHANGING DECISION
When Miller debuted on the cover of Playboy Magzine, they knew they had made the right decision to come out as queer. The actor who lives on a polyamorous farm in Vermont explained that they were trying to find queer beings who understood them right off the bat.
The Playboy cover, which was for the movie "Fantastic Beasts: The Crimes of Grindelwald," saw Miller dress up in a gender-fluid manner.
They explained that they were trying to help young boys understand that there is more to the outdated model of masculinity that they have been presented with.
To Miller, their gender-fluid style is not based on happiness but on breaking boundaries and showing off the idea of transformation to everyone.
Miller, who enjoys hanging out with their sister and bandmates on their farm in Vermont, is not keen on racking up a following for their lifestyle but to simply be a model for others to follow.