Actor Keiynan Lonsdale Came Out as Bisexual in 2017 — Glimpse at His Journey as a Queer Artist
Keiynan Lonsdale of "The Flash" fame thought he could keep his sexuality a secret until he was as old as 80, but he had a change of heart in 2017 when he decided to live his truth without the fear of judgment.
Like many queers, Keiynan Lonsdale was living a sad life before deciding to reveal his sexuality to the world. He had made peace with it and thought he could live that way for decades. 
However, In 2017, the Australian actor made a bold move of announcing that he was ready to embrace who he really is and came out. He likes to be defined as queer rather than bisexual or pansexual.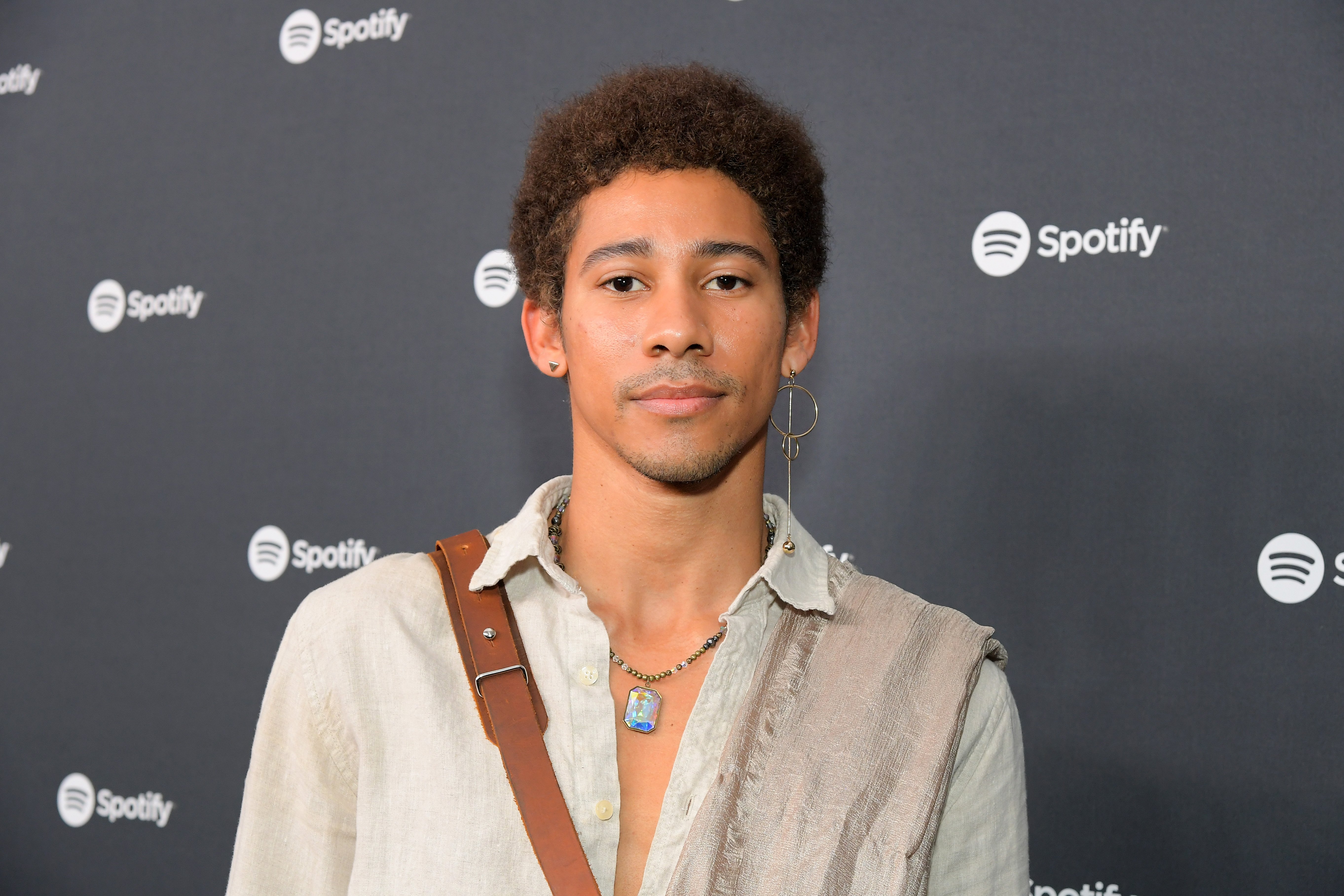 HOW HE CAME OUT 
In the since-deleted candid post, the actor revealed that he felt lost because he could not fully embrace his true self. Being able to accept himself saved his life, but that did not make him feel liberated. 
He declared that he would not be faking anything from then on and will not apologize for falling in love with a person despite their gender. Being ashamed, insecure, and scared was getting too boring. 
RISING TO PROMINENCE 
Born to a Nigerian father and Australian mother on December 19, 1991, Lonsdale rose to fame after starring in the gay teenage romance movie, "Love, Simon." He became a fixture of the queer culture after his role as Bram Greenfeld in the movie and became a judge on "RuPaul's Drag Race." 
According to Lonsdale, he spends a lot of time rebelling against the world's idea of what it means to be a man...
WHAT COMING OUT WAS LIKE
Lonsdale talked to Hollywood Reporter and shared what it was like to come out. According to him, it was pretty welcoming. Talking about how it was a positive experience, he further said:
"We have the power to change that outcome ourselves, and if you come out and you're proud of it and you're proud of yourself, then people are proud for you. It's infectious."
Since he is part Nigerian, kids from Nigeria contacted him to let him know that they felt better about themselves after witnessing his courage to accept who he is. That meant the world to Lonsdale. 
REBELLING THROUGH MUSIC
On May 29, 2020, Lonsdale, who has been a musician his whole life, released his debut studio album titled "Rainbow Boy." It was a clap back to his bullies and a tribute to his childhood self. 
According to Lonsdale, he spends a lot of time rebelling against the world's idea of what it means to be a man and what he is allowed to sing about. Through his music, he intends to uplift and empower people like him. 
Releasing the album made him realize that it was the first time he was not worried about whether people will embrace the way he is. "I'm just focused on how good it feels," he told Huff Post.