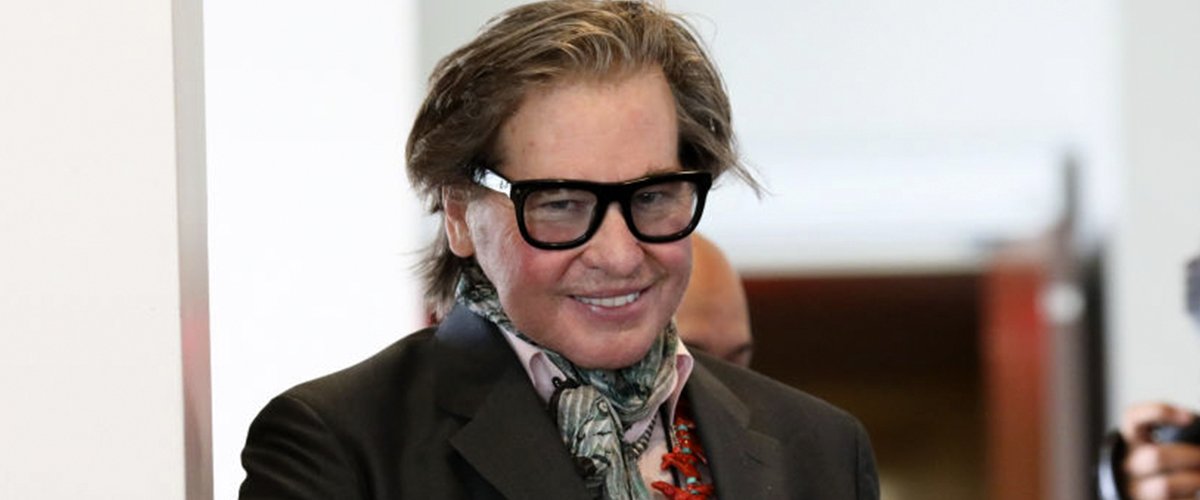 Getty Images
Val Kilmer's Daughter Hugs Him in New Video to Express His Appreciation of Women
"The Doors" star Val Kilmer showed his appreciation to all women, but especially his daughter Mercedes, on International Women's Day, and she reciprocated him with a loving hug.
61-year-old actor Val Kilmer had a special place in his heart for his 29-year-old daughter Mercedes Kilmer during 2021's International Women's Day celebrations, with the actor gushing about her in social media.
On March 8, 2021, Val took to his Instagram account to mark the occasion with a short clip that shows Mercedes walking into her famous father to give him a warm hug as he works on his laptop.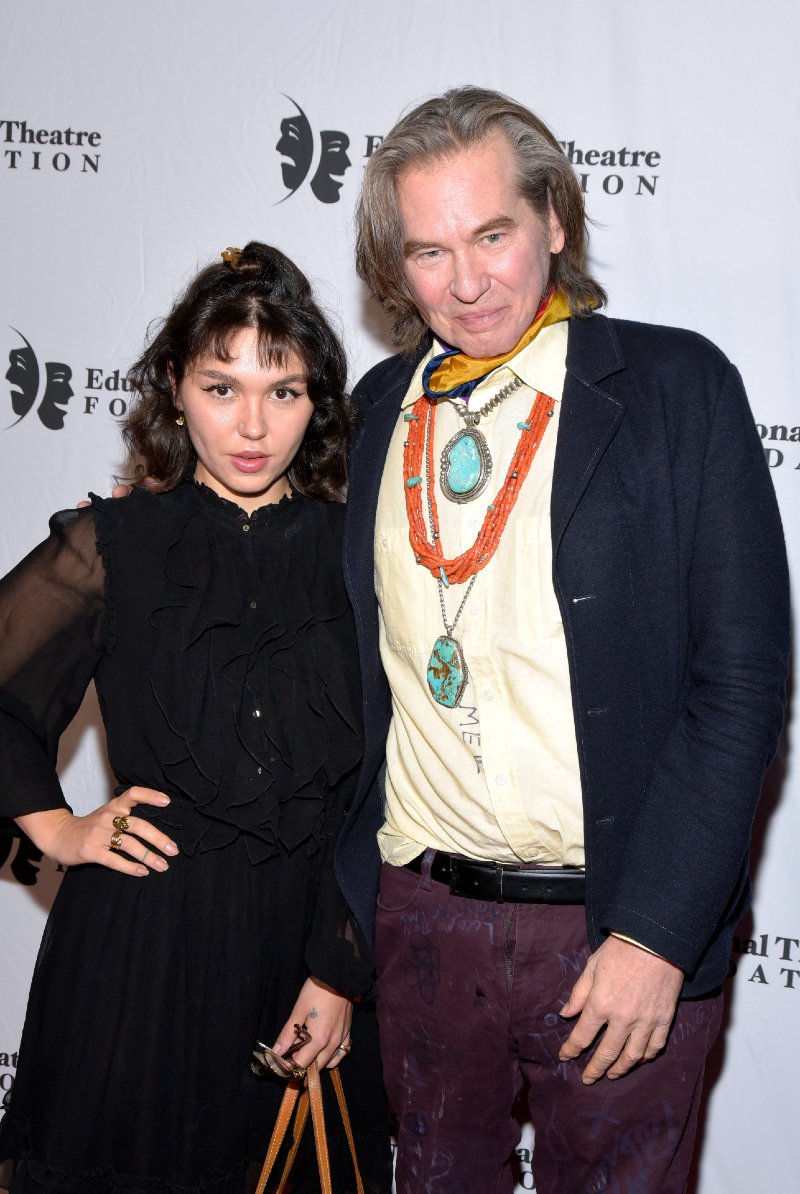 Mercedes Kilmer and Val Kilmer attending the 2019 annual Thespians Go Hollywood Gala in Los Angeles, California in November 2019. Getty Images.
Val gave the video a heartfelt caption on which he wishes all women the best of days before going on to praise Mercedes, and to call her an inspiration for him because of how passionate she is about her dreams, writing:
"I can't properly express how inspired I am by your dreams to make this world better and your strive to make them a reality."
Val's fans (especially women), were delighted to see the star dedicating a moment to acknowledge this important day and congratulate women, and some of them returned the favor by leaving positive comments.
"That is so beautiful!" wrote a fan who was touched by Val's kind words. "Thanks Val. For all your characters. I hope you do well!!" added another person. "Thank you, you're amazing," wrote a third user.
PAVING THE ROAD FOR DISABLED ACTORS
Starting in 2013, Mercedes set out to pursue her own acting career, following the steps of her father. After taking part in several short films, Mercedes debuted on her first feature film in 2020, sharing the screen with her father in "Paydirt."
The thriller, directed by Christian Sesma, is also the first on which Val works since he underwent a tracheotomy that seriously affected his voice, and this is something that Mercedes hopes will pave the way for other disabled actors.
Mercedes was thrilled to witness the way her father, a veteran and well-trained actor, found the way to communicate in alternative ways now that his speech is compromised, and it made her think of aspiring disabled actors.
For now, Mercedes believes that the fact that her father is so well known, his work with his recent condition could lead to more actors of diverse disabling conditions being hired to play roles of significance in the industry.
25-year-old son Jack Kilmer, like his older sister, also grew up to be an actor, and he has accumulated several acting credits since his 2013 debut in the film "Palo Alto," co-starring Emma Roberts and James Franco.
Other significant films in which Jack has starred are "The Stanford Prison Experiment," "The Nice Guys," "Lord of Chaos," and "The Giant." His most recent film is the thriller "Body Brokers," released in February 2021.
Please fill in your e-mail so we can share with you our top stories!