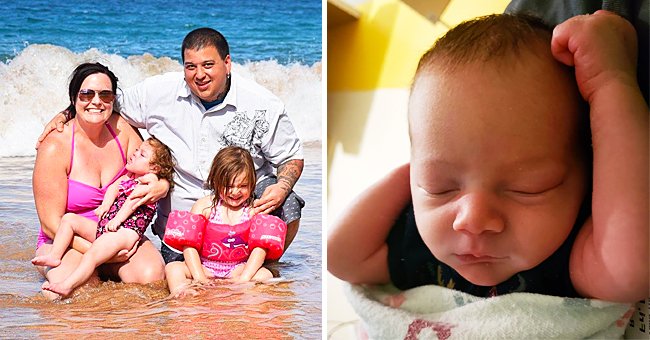 facebook.com/chefjunji.umezu
Family Welcomes Adopted Baby Boy after Losing 2 Kids in 2 Years
A Minnesota husband and wife had to face tragedy twice in their lives when they lost two children. However, this year, the couple has finally found the light at the end of the tunnel by welcoming a child.
In 2014, Tracy and Junji Umezu welcomed their second child, a daughter, Charlotte. The little girl was born with a rare form of epilepsy called SCN2A, which meant she wouldn't live for long.
The little girl's family tried to make the most of her life by doing activities that little Charlotte would enjoy. Tracy explained how her family made lists of things they wanted the girl to experience.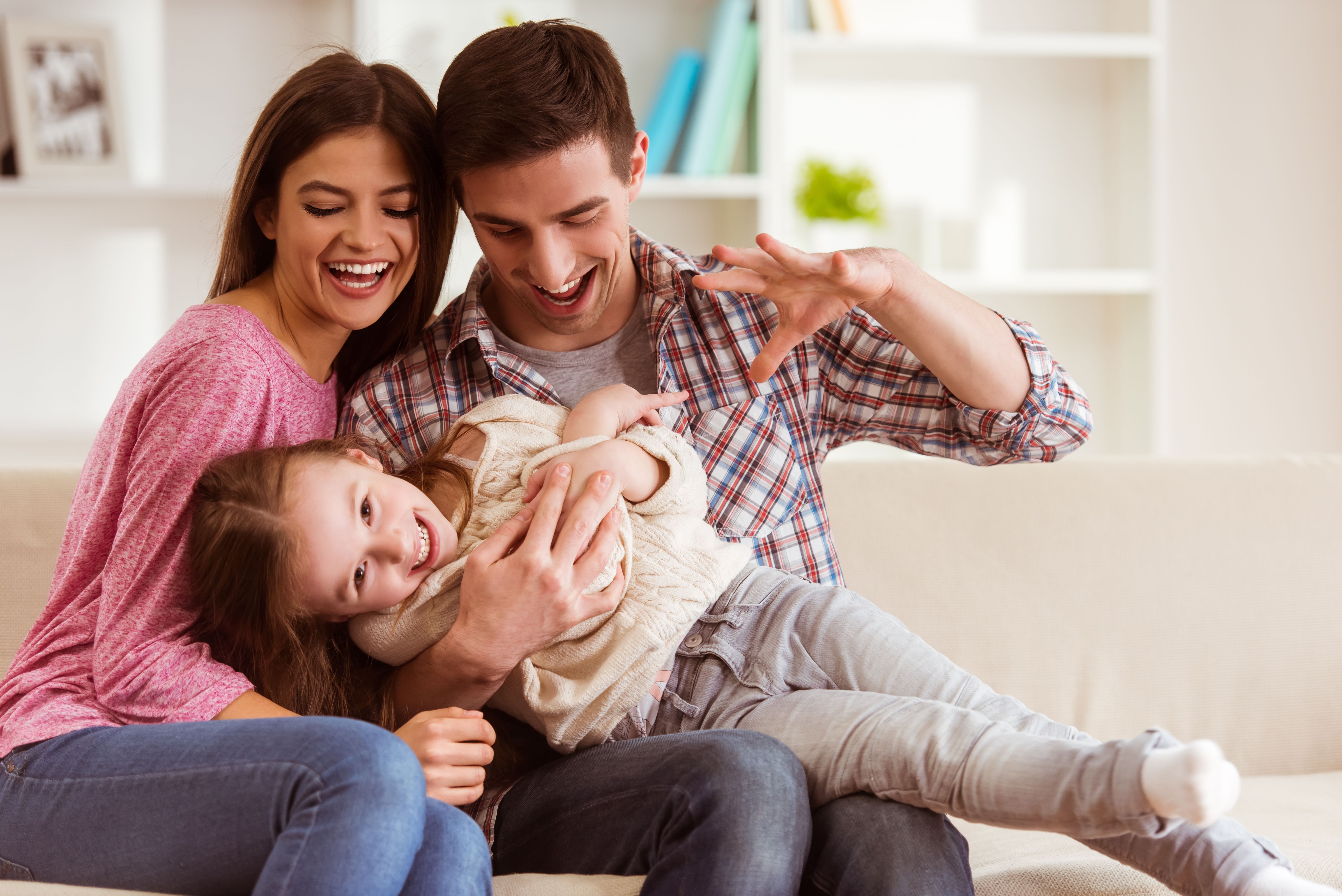 Smiling young parents and their child playing together at home | Photo: Shutterstock/VGstockstudio
Some of the things they did include pushing Charlotte while participating in the Twin Cities marathon, going to Hawaii, visiting the zoo, and going on picnics. Then two years later, tragedy struck.
In November 2016, Charlotte started having uncontrollable seizures. Seeing how the little girl was suffering and not enjoying life as she should, her parents decided to withdraw life support.
Tracy recalled how the medication they put her daughter on failed to work, and Charlotte died pretty quickly. The Umezus, who were already parents to another daughter, Sophie, 9, still wanted another child.
While trying to conceive Charlotte, Junji, and Tracy struggled with infertility issues. Six months after the little girl passed away, they started fertility treatments in the hopes of having another child.
A year later, they received great news when they discovered Tracy was expecting twins! However, after ten weeks of carrying the twins, one of the baby's heartbeats stopped, and they died.
As if that wasn't enough tragedy and trauma, when Tracy was at thirty-four weeks, she passed out on the floor at her home after losing consciousness. The parent almost died that day.
Sadly, her second twin, Maggie, died in 2018 after her mother had a complete placental abruption. The nurse's husband then suggested they should adopt another child, but Tracy wasn't ready.
She knew she wanted a big family but ended up making peace with being a parent to just one child. Then in 2019, Tracy and her church parish visited Israel along with the priest who'd counseled her when she was grieving.
During the trip, the nurse thought about her husband's idea to adopt. Her group also happened to meet a doctor who assisted families with the process of adoption, and that's when Tracy started warming up to the idea.
Some celebrities who've adopted children include people like Lisa Faulkner, Angelina Jolie, and Hugh Jackman.
During the week of the anniversary of Charlotte's death, Junji and Tracy were going through the process of their adoption application. They received the final approvals in November 2020.
In February 2021, they got a call about a boy named Jacob Benjamin, who was around two days old. He was born in a Florida NICU, and Tracy spoke to his birth mother on the phone that same night.
She asked Jacob's birth mother if they could keep the name she'd chosen for him to honor her. The Umezus flew to Florida and brought the little boy back home, and Tracy described having him as such:
"It's a gift that, because we've gone through so much, we appreciate even more."
The Umezus have been quite open about their losses and their journey through their website "Seize Your Joy." Over the years, adoption has slowly become a viable option for people who want to become parents.
Some celebrities who've adopted children include people like Lisa Faulkner, Angelina Jolie, and Hugh Jackman. Adoption has been done by those who can't conceive or just want to give a child a home.
Please fill in your e-mail so we can share with you our top stories!