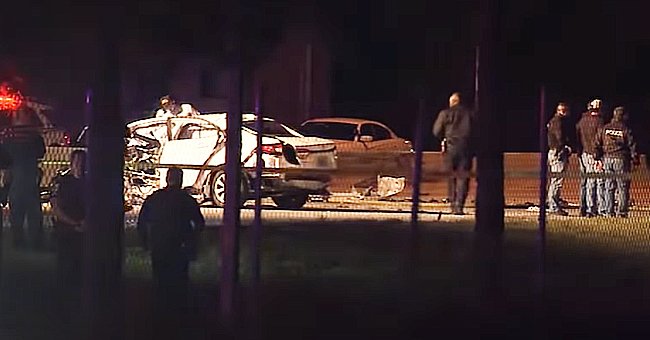 youtube.com/FOX 13 Tampa Bay
Florida Police Officer, 45, Dies in Car Crash Trying to Protect Others from a Wrong-Way Driver

A Florida police officer has died at 45 after veering into a car driving the wrong way to protect other vehicles in the oncoming traffic.
Jesse Madsen, a Florida police officer, died in a car crash as he tried to protect others. Madsen veered into a wrong-way driver to protect the on-coming traffic.
The driver of the wrong-way car was identified as a 25-year-old Colorado resident, Joshua Montague. He was, unfortunately, also killed in the car crash.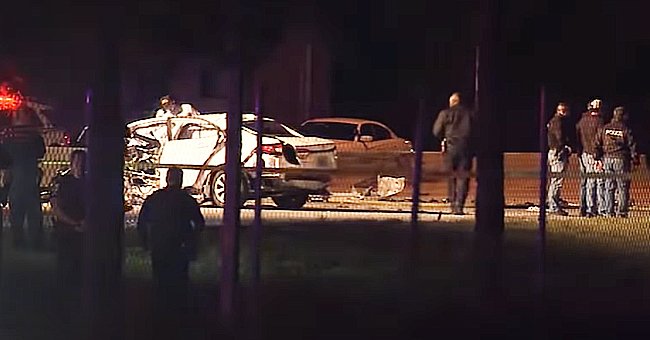 Florida Police Officer, 45, Dies in Car Crash Trying to Protect Others from a Wrong-Way Driver, 2021. | Photo: youtube.com/FOX 13 Tampa Bay
Chief Brian Dugan of the Tampa police shared an emotional message about Madsen's heroic act in which he said he believed Madsen was acting to protect others on the road.
Dugan shared that Madsen was a seven-time recipient of the police saving-lives award. He had dedicated his life to saving lives as Dugan said:
"When you look at someone who's earned seven life-saving awards, it's no surprise that he would take such swift action and do this."
Madsen had served at the Tampa Police Department for 16 years. Before being a police officer, in Shaker Heights, Ohio, he was a United States Marine combat veteran.
The car crash happened around 1 am on Tuesday. A police statement shared that the station had received calls about a white vehicle driving southbound in a northbound lane at high speeds.
People reported another serious car crash that resulted in the death of 13 people in Southern California.
Within a minute of receiving calls, Montague's car crashed into Madsen's police vehicle. Both were killed on impact. The crash resulted in both lanes being closed for a few hours.
The police shared in a statement that he would not be forgotten. They will be retiring his badge number to honor him and are going into a week-long mourning period. The statement said:
"He will never be forgotten."
Madsen is survived by his wife and their 3 children. He has two sons, who are 12 and 16, and a 10-year-old daughter. His family, friends, and colleagues will miss him.
People reported another serious car crash that resulted in the death of 13 people in Southern California at the beginning of March 2021. 12 victims were reported dead on the scene.
The SUV was believed to have been transporting 25 people, which is way over the recommended 8/9 people the SUV had space for. It is believed that victims might have been farmworkers from Macario Mora.
The SUV collided with a semi-truck as it drove into the intersection right in the vehicle's path. CHP Chief Omar Watson shared that it was unclear if the SUV stopped before entering the intersection.
Please fill in your e-mail so we can share with you our top stories!