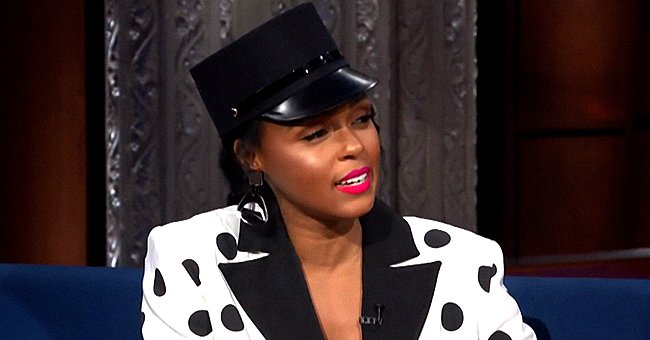 Youtube/The Late Show with Stephen Colbert
Singer Janelle Monáe Exudes Chic Vibes Rocking a Blue Shirt & Matching Pants with Suspenders
Not shy to flaunt her opinions on just about everything, singer Janelle Monáe exudes this confidence in her Instagram shots, wearing chic and blue clothing with suspenders to go.
The stylish singer and activist Janelle Monáe took to social media, intent on sharing her prominent fashion sense with the world. The star exuded chic vibes with a blue shirt and pants as well as suspenders in three Instagram snaps.
In the first pic, celeb singer Monáe oozes icy coolness in her sky blue outfit. One hand in her pocket and the other's fingers delicately hanging onto her sunglasses, the ice queen looked into the distance without a care in the world.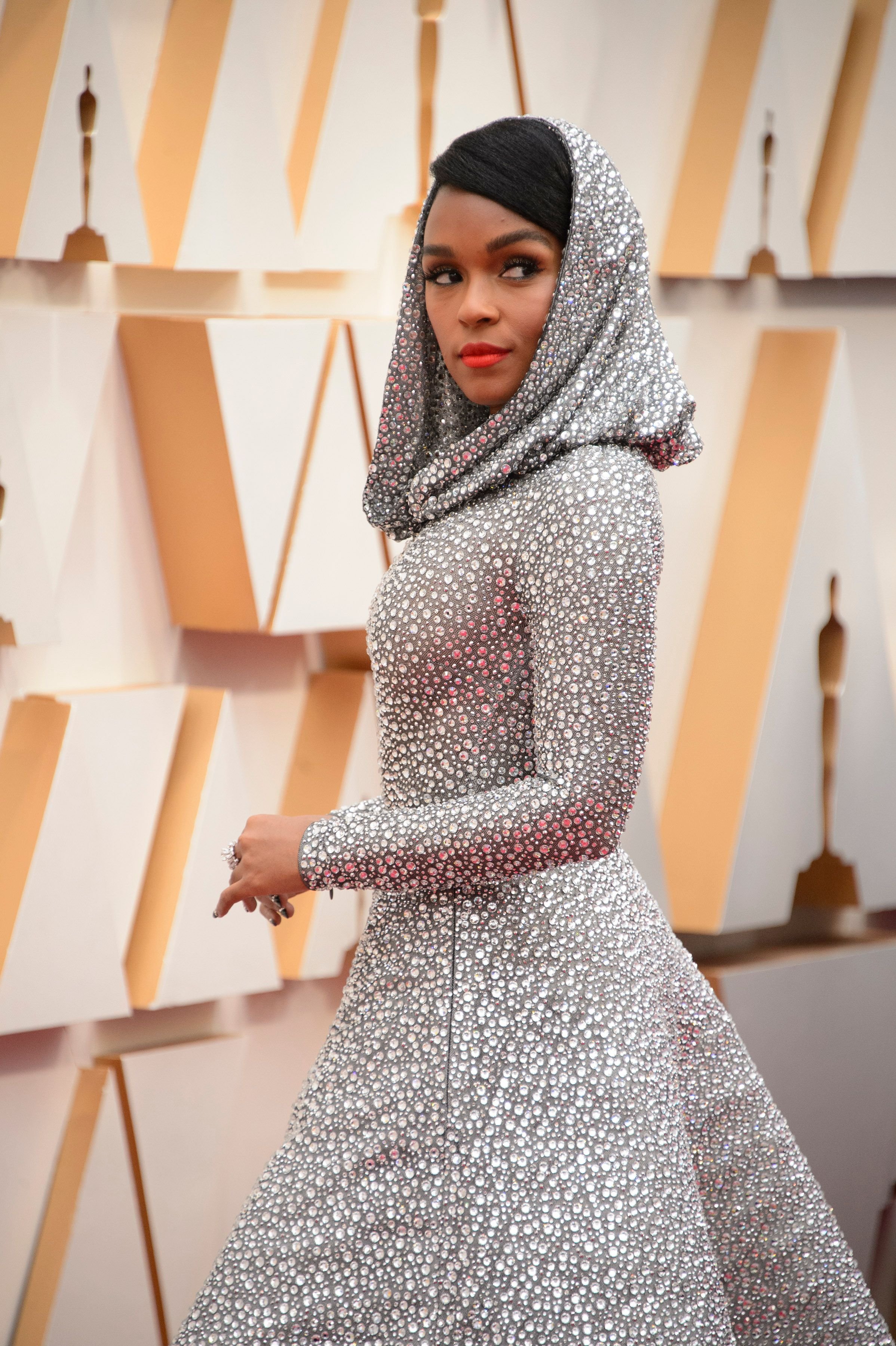 ABC coverage of the 92nd Oscars® which broadcast live on Sunday, Feb. 9, 2020 at the Dolby Theatre® in Hollywood. | Photo: Getty Images
Monáe's ice-cool poses combined with her masculine outfit gave off a cold and endearingly uncaring essence; the only sun in the sky posing as her golden orange sunglasses and light auburn hair. Taking to the caption, she wrote:
"Keep giving em' the blues, bby ????????."
The caption condensed the unperturbed feeling of the post into one sentence. This, combined with the pictures and Monáe' cool sense of style, gave off an overall feeling that the acclaimed artist could melt ice herself.
In the second photo, she is nonchalantly looking up, her blazing sunglasses catching the shades of the sky. Her subtle golden earrings paired with light lipgloss, white nail polish, as well as white and blue suspender straps, brought it all together.
A few years ago she came out as pansexual.
Monáe is famed for her usually black and white attire, as well as her monochromatic looks, in this case, filled to the brim with blue. Her followers rushed to compliment her one-color choice, leaving just over 100,000 likes behind them.

Fan commenting on Janelle Monáe's Instagram post of the singer dressed in an all blue outfit. | Source: Instagram/janellemonae
Monáe doesn't only use her pipes to sing, she is unapologetically fiery and opinionated on many topics such as race, sexuality, and of course, style. She has spoken about how she gets herself to fully accept her distinctive fashion sense, saying:
"Embracing your uniqueness is an active choice."
She went on, describing how she doesn't simply begin her days simply feeling empowered, beautiful, and courageous. Rather, the artist continued, she makes a conscious daily decision to experience her life that way.
Last year this outspoken and multifaceted music maker expressed her disdain concerning sexism and misogyny in the hip-hop industry. Monáe called for these out-dated and discriminatory patterns to be completely abolished.
Expressing her concerns on Twitter, the singer was especially concerned about the way in which male rappers use terms that bring women down. She said that because men created this misogyny, they have a responsibility to destroy it.
Monáe feeds her activism into her music. One of her many popular songs, namely "Django Jane" is a rebellious song that appears to be a rallying feminist anthem, specifically made for black women.
This singer is also not afraid to speak about sexuality, where, a few years ago she came out as pansexual. She spoke to the queer community about her "Computer Freak" album, claiming it as a debut to them.
Please fill in your e-mail so we can share with you our top stories!