Piers Morgan Leaves 'Good Morning Britain' after Receiving 41,000 Complaints over Meghan Remarks
Television personality Piers Morgan is set to leave his longtime hosting job on "Good Morning Britain." The departure came after thousands of people complained about his comments about Duchess Meghan.
On Sunday, Prince Harry, 36, and Duchess Meghan, 39, sat down for a shocking interview on the "Oprah with Meghan and Harry: A CBS Primetime Special." The couple shared some bombshells about the Royal Family.
After the interview aired, many people, celebrities included, took to social media to share their opinions. Some people berated the royal couple for the things they said, while others supported them.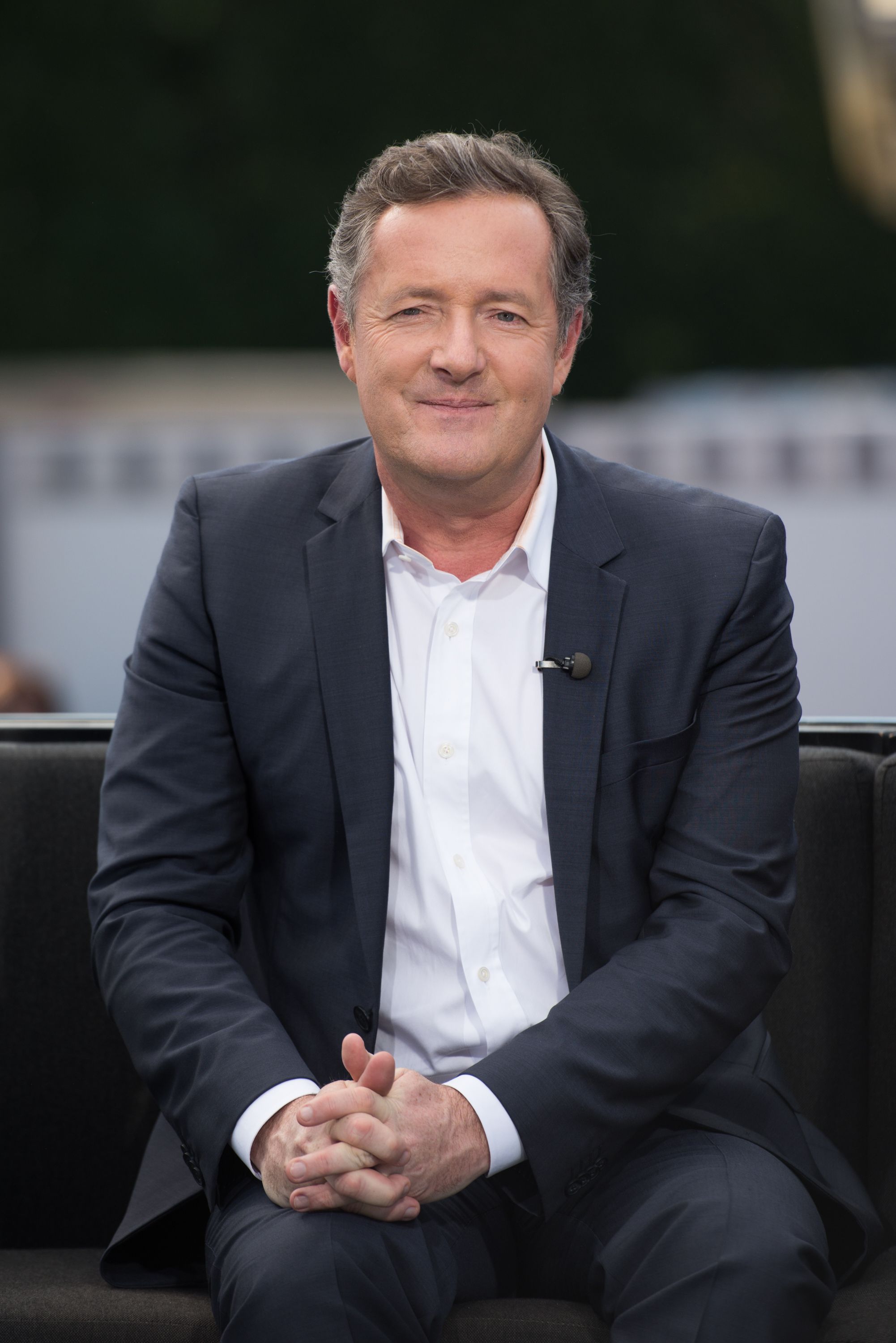 Ofcom, Britain's broadcasting regulator, had to launch an investigation against "Good Morning Britain (GMB)" co-host Piers Morgan. The investigation was implemented after Ofcom received complaints.
More than 41,000 complaints came through about Morgan's negative comments about Harry and Markle's interview. The royals' tell-all sit-down was down at their California home with Oprah Winfrey.
The broadcaster has since released a statement about what would happen to Morgan. ITV had discussions with the broadcaster and revealed the co-host had chosen to leave "GMB," adding:
"ITV has accepted this decision and has nothing further to add."
During their interview with Winfrey, Markle confessed to feeling suicidal, amongst other things, while still staying with the Royal Family in the UK. On Monday's episode of "GMB," Morgan said he didn't believe her.
The television personality has been critical of the former actress since she became a royal. The co-host even went as far as saying he wouldn't believe a weather report given by Markle.
'I've been in situations where I haven't called out racism based on how it's been treated in the past.'

'We have to get comfortable talking about the uncomfortable.'@piersmorgan and @alexberesfordTV have a frank discussion over Harry and Meghan's accusations of racism. pic.twitter.com/p2Y86A7peb

— Good Morning Britain (@GMB) March 9, 2021
He even claimed he felt "sickened" by the royal couple's interview. In other segments, Morgan addressed the racist allegations brought against the Royal Family while speaking to guests.
Harry and Markle claimed the family once discussed their son Archie's skin color. "GMB" guest Dr. Shola Mos-Shogbamimu ended up having a heated debate with Morgan about the matter.
'You want to deny the Royal Family has any racist undertones or actions simply because you're in love with the Queen?'

'What a load of race-baiting nonsense.'

The debate gets very heated between @piersmorgan and @SholaMos1. pic.twitter.com/6XaH6RrDlV

— Good Morning Britain (@GMB) March 8, 2021
Mos-Shogbamimu even accused the presenter of constantly using his platform to attack Markle.  A spokesperson for Ofcom said they were investigating Monday's episode under their "harm and offense rules."
Piers Morgan's even criticized her continuously on his Twitter account.
On Tuesday, Morgan insisted that he didn't believe the duchess' confessions. However, he stated that suicide and mental illness were serious issues that shouldn't be taken lightly.
Piers Morgan just walked off the Good Morning Britain set (!!!) after co-presenter Alex Beresford defended Harry and Meghan and condemned Piers' treatment of them in yesterday's programming pic.twitter.com/mH75J8ND4O

— Chris Rickett (@chrisrickett) March 9, 2021
He urged anyone suffering from either to get help and the necessary treatment. During Tuesday's episode of "GMB," the longtime host ended up storming off mid-episode after co-presenter Alex Beresford called him out.
Forbes noted how Morgan, who has a column at the "Daily Mail," seemed to have a fixation on the duchess. He's even criticized her continuously on his personal Twitter account.
The National Suicide Prevention Lifeline is 1-800-273-8255. Other international suicide helplines can be found at befrienders.org.