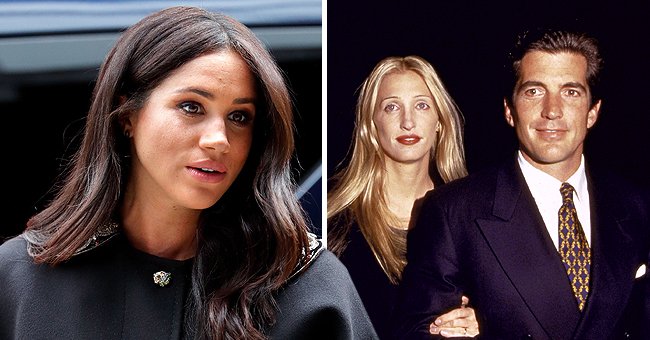 Getty Images
RHONY's Carole Radziwill Compares Meghan Markle to Her Close Friend Carolyn Bessette-Kennedy
Meghan Markle's recent interview with Oprah Winfrey has sparked a comparison between her and Carolyn Bessette-Kennedy, who also suffered attacks from the public following her marriage to a popular figure.
Taking to Twitter, Carole Radziwill, a famous journalist and reality star, wrote that Markle's situation with the British Royal family reminded her of Bessette-Kennedy's situation after marrying into the Kennedy family.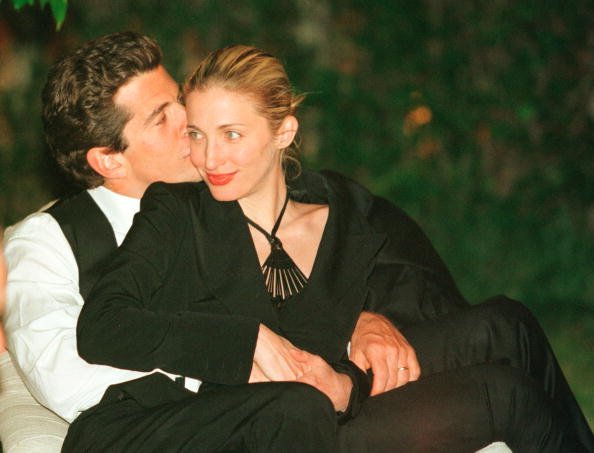 John F. Kennedy Jr. and Carolyn Bessette during the annual White House Correspondents dinner May 1, 1999 in Washington, D.C. | Photo: Getty Images
Radziwill continued her tweet by addressing people who have implied that Markle knew what she was getting into before marrying Prince Harry.
The reality star agreed that, like what the duchess said during her interview, the public's perception is quite different from reality. Radziwill wrote:
"...Meghan said it right, the perception is nothing like the reality."
Before Bessette-Kennedy's tragic death in a plane crash in 1999, she and Radziwill had a close relationship because both of their husbands were first cousins.
Radziwill reportedly recalled how Bessette-Kennedy had also been constantly bullied by the press.
Since Markle and Harry's interview with Winfrey aired on Sunday, several popular figures and celebrities in Hollywood have come out to commend the couple for sharing their side of the story.
In addition to Radziwill, popular singer Beyonce has also shown support to Markle, whom she praised for her courage and leadership in the black community.
During their interview, Markle and Harry opened up about their controversial exit from the United Kingdom after stepping down from official royal duties last year.
The couple admitted to Markle being a victim of racist attacks from the British press and members of the public. The duchess added that the royal family did not offer her enough protection against these attacks.
Similarly, in 2019, Radziwill reportedly recalled how Bessette-Kennedy had also been constantly bullied by the press and the adverse effects it ultimately had on her.
While Bessette-Kennedy might no longer be here to talk about her experiences, Markle has chosen to speak up, and for that, she will forever remain an inspiration to many.
Please fill in your e-mail so we can share with you our top stories!