China McClain Shows off Her Stunning Figure as She Dances in a Silk Skirt & Crop Top
Even with a new perspective on the film industry, actress China McClain isn't afraid to take to video-posting platforms such as TikTok to show off her slick dance moves.
Actress and singer China Anne McClain took to her official Instagram, posting a video showing off her dancing skills. While swaying her hips to the music, the artist flaunted her stunning figure in a silk skirt and crop top.
McClain was all smiles as she closed her eyes, dancing as if nobody was watching. The whole internet was abuzz, with many complimenting her on her looks and moves and a fan writing, "ok but you're GLOWING⭐️⭐️. "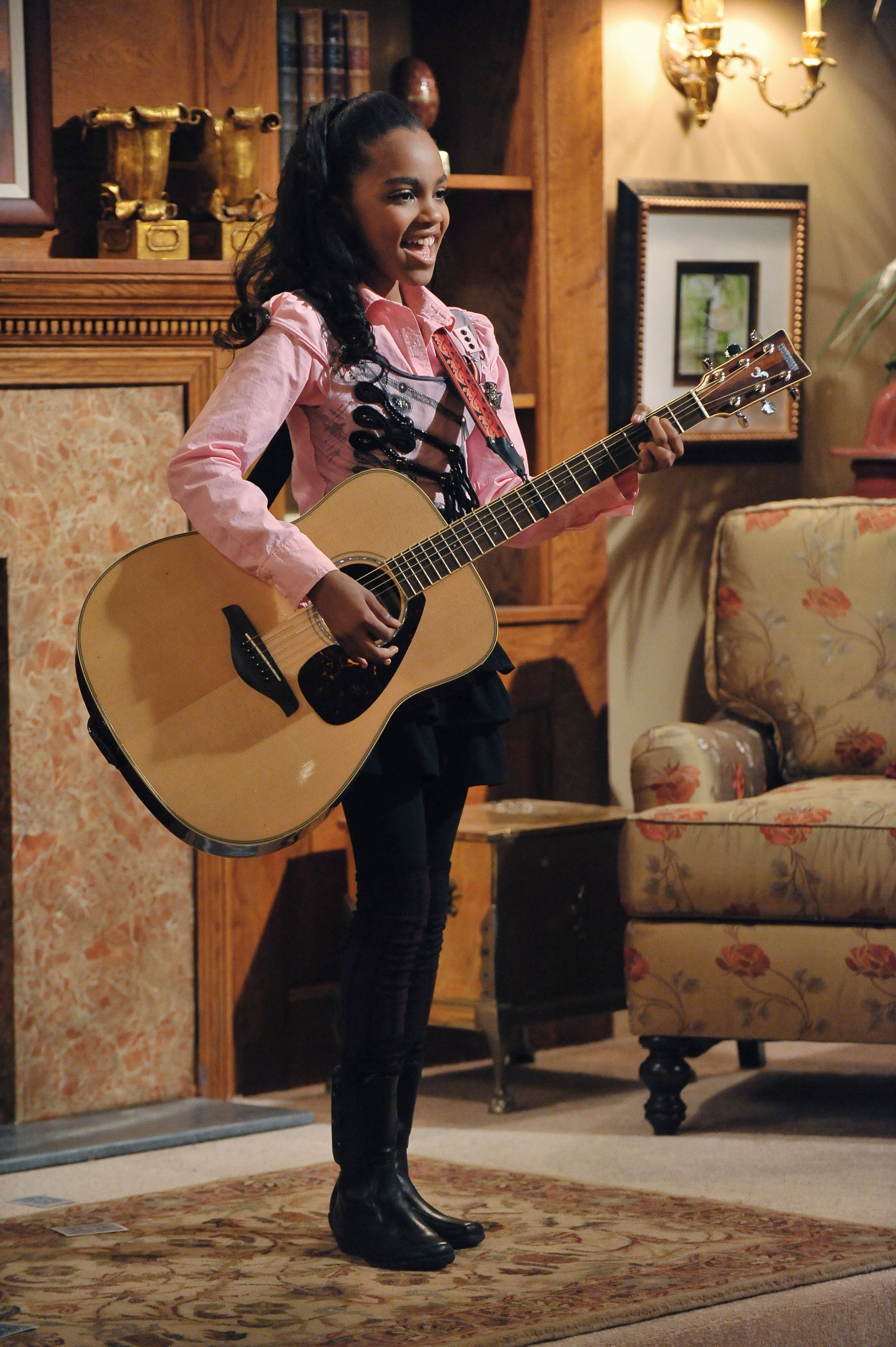 TIME FOR SHOPPING
McClain wasn't shy to flaunt her gorgeous figure, wearing a tiny and revealing orange top that showed off her mid-drift and cleavage. Fans were absolutely loving her confident outfit, with one follower commenting: 
"You are glowing also, can I have your outfit? guys I'm going shopping in China's closet!"
Her fans weren't wrong about her look, which was eye-catching from head to toe. The actress wore an enticing blue floral skirt around her small waist, accentuating her swaying hips and blazing dance moves.
DANCING IN THE SUN
The casual yet glamourous look finished off with tasteful accessories. McClain wore a silver cross necklace, probably a sign of her Christian beliefs, as well as a quirky dangling earring that delicately bounced around as she spun.
McClain fearlessly revealed that she was making this move to be in service of God.
To finish off her natural look, the singer and actress wore a gray scarf around her head, with the sun smiling brightly down on her creating a festive-like ambiance. The quirky video received just over 1 million likes.
OFF WITH HER HAIR
About a year ago, McClain chopped off her gorgeous hair and fans were in awe, giving the artist positive feedback. Speaking about her new look to the public, the actress revealed that she made the change a while back:
"It's gone by the way guys. I cut it off close to a year ago." 
Fellow famed actress Storm Reid even took to the comment section to compliment the stunning McClain on her new hairstyle, writing "Hair is fire sis."  So far, the marvelous picture has received almost 700,000 likes.
INSTAGRAM STAR
This young star seems to be taking over the Instagram world, yet again posting another viral post in February. Posing in an elegant red and black outfit, fans, once again, went wild for McClain's enviable fashion sense. 
The picture was from a recent interview with the magazine Teen Vogue. Careful as always, the celebrity chose her accessories well, wearing a silver cross necklace and a pair of beautiful black heels.
Dancing as if no one is watching and making courageous hair choices, McClain seems unafraid to be bold. However, it came as a massive surprise to everyone when she announced that she would be leaving the series "Black Lightning."
Sharing the news at the end of last year, the actress expressed her disillusionment with the film industry. Continuing, McClain fearlessly revealed that she was making this move to be in service of God.