L&HH Star Safaree Asks His Adorable 1-Year-Old Daughter Safire to Show Her Teeth in Cute Video
Reality star Safaree set pulses racing on social media after posting a hearty clip of his little daughter, Safire, showing off her growing teeth. 
Safaree Samuels' little daughter, Safire, is growing fast and would soon be gracing social media with adorable moments. A new clip shared by her star dad showed a cute image of the little one flaunting her growth progress. 
In the clip, Samuels spoke to her from behind the camera as they shared a sweet father-daughter moment. The little one was in her white baby chair, looking lovely in a pink polka-dot onesie.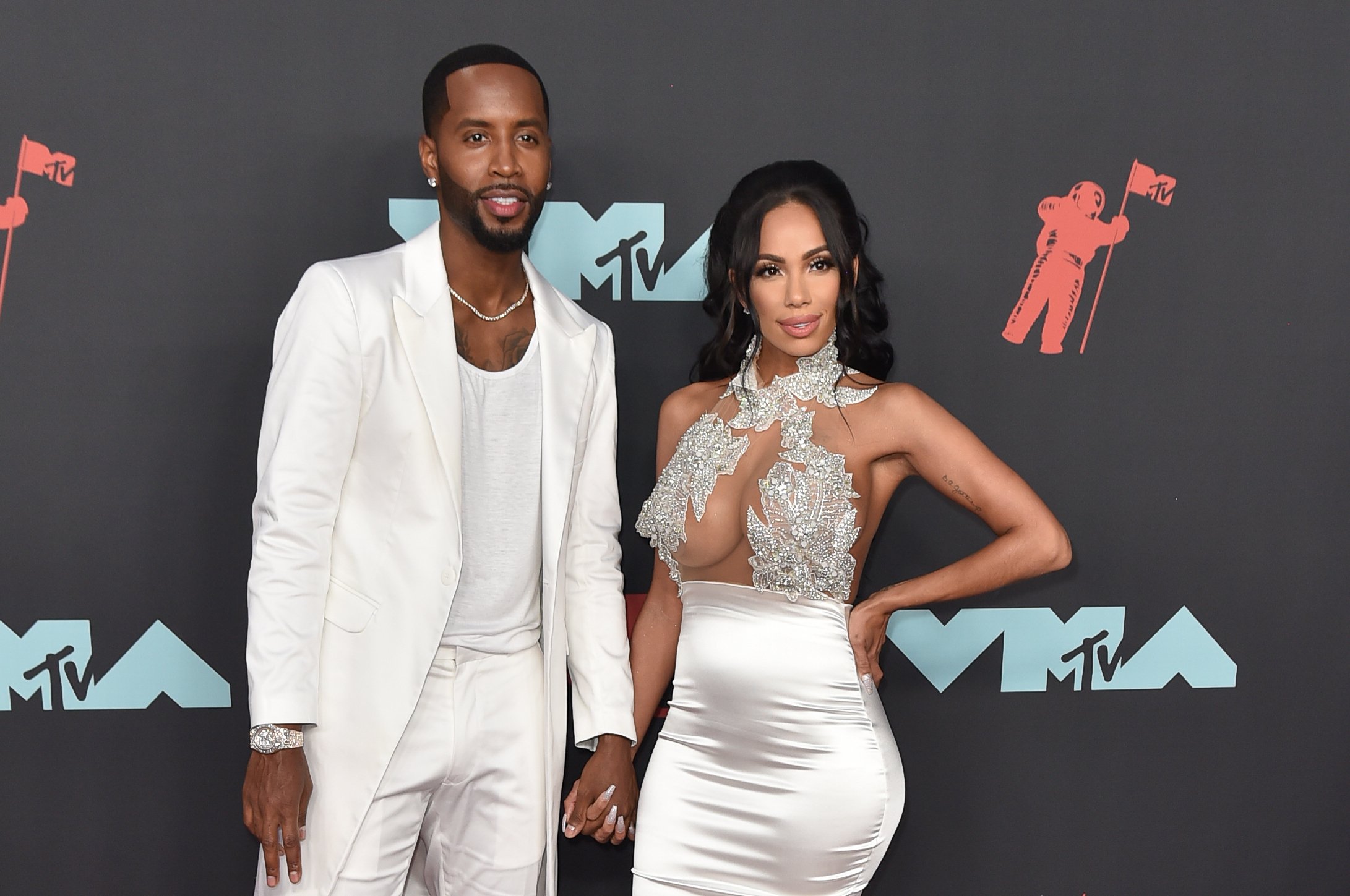 Safire's big bright eyes could have any heart in a puddle as she stared up at her dad, paying attention to his instructions. Her raven curls contrasted with smooth skin and pink lips. 
Samuels spoke to the baby girl, asking her to show off her growing teeth, and she, in turn, adorably flaunted the milk teeth evident on her upper and lower gums. The doting dad gushed in his caption:
"Bugs bunny got some competition @safuremajesty my beautiful daughter..."
Samuels recently made headlines after he shared his thoughts in a now-deleted tweet. The star's post was about his daughter, where he mentioned that he would be quite protective about the content she posts on social media in the future. 
The rapper specifically mentioned that he would not allow his daughter to share scantily clad images of herself, as is applicable these days. However, his opinion was not well-received.
The star mom mentioned in her pregnancy reveal clip that she wanted to raise her daughter off the spotlight. 
Although he removed it, many netizens were already privy to the tweet and weighed in on it, stating that Samuels was hypocritical. Some found it inappropriate that he was already thinking about his one-year-old daughter in that light. 
Others noted some of Samuels and his wife, Erica Mena's older posts where they had gone all out with explicit content. Some critics also asked Samuels to check for his excesses before pointing fingers. 
Last year, the TV star and Mena welcomed their first child together. The first-time dad was quite pleased on social media announcing with an ethereal photo of him and the newborn holding hands. 
He and Mena earlier announced in 2019 that they were expanding their family before tying the knot. The couple shared the baby news in a YouTube video where Samuels did not hold back his excitement. 
While little Safire is the rapper's first child, Mena already welcomed a son, King, from her previous relationship. The star mom mentioned in her pregnancy reveal clip that she wanted to raise her daughter off the spotlight.