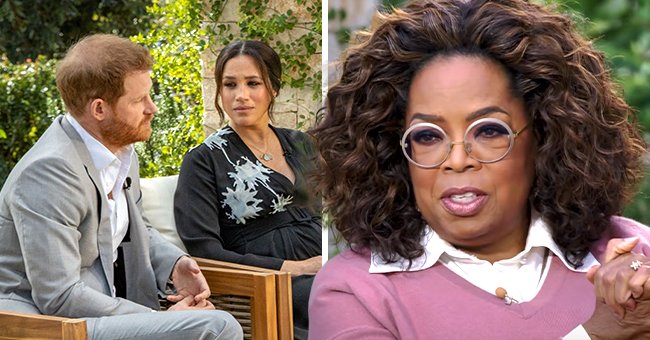 Getty Images. | YouTube/CBS
Questions That Were Left Unanswered after Meghan Markle and Prince Harry's Tell-All Interview
Prince Harry and Meghan Markle's interview with Oprah Winfrey featured several shocking bombshells about their royal family experience. However, alongside the revelations came many unanswered questions.
On Sunday, March 7, Prince Harry and Meghan Markle made the world stand still when their tell-all interview with Oprah Winfrey aired. The couple dropped several shocking bombshells about the royal family.
From racism allegations against some royal family members to Meghan's mental health challenges and suicidal thoughts, the Sussexes undoubtedly let the cat out of the bag. However, along with their truths came several unanswered questions.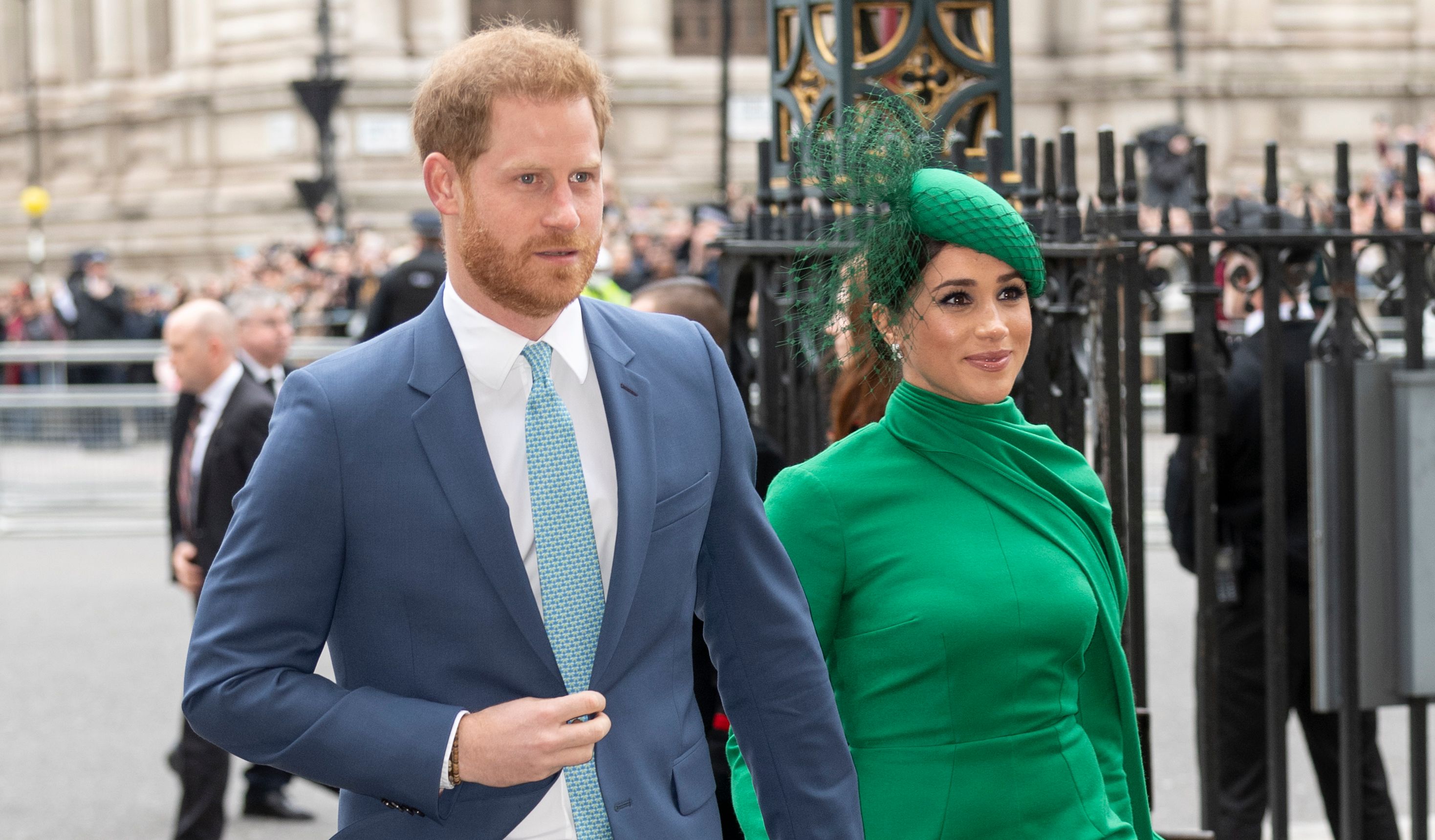 Prince Harry and Meghan Markle at the Commonwealth Day Service 2020 at Westminster Abbey on March 9, 2020 | Photo: Getty Images
SERIES OF UNANSWERED QUESTIONS
In the CBS Special, Meghan explained that she endured mental struggles while pregnant with Archie and became suicidal. Although the duchess admitted she was ashamed to speak about it, she eventually told Harry.
As things became worse, Meghan said she reached out to someone in the "Firm" asking for help but was turned down. When Winfrey asked Harry if he spoke to someone about his wife's problem, the duke answered, saying it wasn't to be discussed.
While the couple affirmed that the royal family and the people running the institution were different, it raises the question about the member who knew about her mental health and refused to help.
The Duchess of Sussex didn't fail to clear the air about her rumored rift with her sister-in-law, Kate Middleton.
Also, the duo mentioned to Winfrey that their relationship with the royal family changed when they returned from their 2018 tour of Australia. Harry disclosed that it was the first time they saw how Meghan was good at the job, which possibly led to jealousy.
When the media mogul compared their experience to what was depicted in Netflix's "The Crown," Harry said he wished everyone would learn from past mistakes. Neither he nor Meghan shared who felt jealous and why that was the case.
CHARLES DIDN'T PICK HARRY'S CALLS
Another shocking bombshell the Duke of Sussex shared was that his father, Prince Charles stopped picking his calls months before he and Meghan announced their decision to step down as working senior royal members. In his words:
"When we were in Canada, I had three conversations with my grandmother and two conversations with my father before he stopped taking my calls."
When Winfrey asked why the Prince of Wales stopped communicating, Harry noted that it was because he took matters into his hands. However, he didn't go into details about what particular conversation might have angered Charles.
MEGHAN DIDN'T MAKE KATE CRY
The Duchess of Sussex didn't fail to clear the air about her rumored rift with her sister-in-law, Kate Middleton, during her wedding. It was previously reported that Meghan made Kate cry due to an argument over bridesmaid dresses.
However, Meghan set the record straight, saying the reverse happened, and it was Kate who made her cry. The former actress mentioned that it wasn't a serious confrontation, and Kate apologized to her with a note and a bouquet.
The soon-to-be mother-of-two noted that Kate was a good person but felt bad no one in the palace tried to tell the truth even when they knew the tabloids were twisting the narrative and making her the villain.
COMMENTS ABOUT ARCHIE'S SKIN
Perhaps the biggest revelation Harry and Meghan shared during the interview was that some royal family members had conversations about how dark Archie's skin color would be when he was born.
Although Harry and Meghan didn't reveal the identity of the person, in a follow-up segment on "CBS This Morning" the next day, Winfrey shed some more light on the issue, saying Harry confirmed it wasn't the Queen or Prince Philip.
Please fill in your e-mail so we can share with you our top stories!