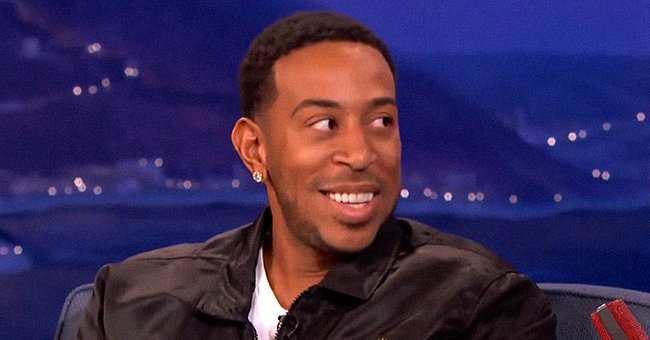 Youtube/Team Coco
Ludacris' Daughters Look Cute in Matching Yellow Dresses as They Dance with Him during Vacation
Ludacris and his daughters recently melted many hearts after their mother shared a video clip that captured them dancing with him during a family vacation.
Ludacris is a family man with an insane amount of love for his children, all of whom happen to be girls. The famous rapper and his daughters stole many hearts after a video of them dancing was shared on social media.
The video was shared on Ludacris's wife's Instagram story. It featured the talented music genius engaged in a dance with two of his daughters Cadence and Cai.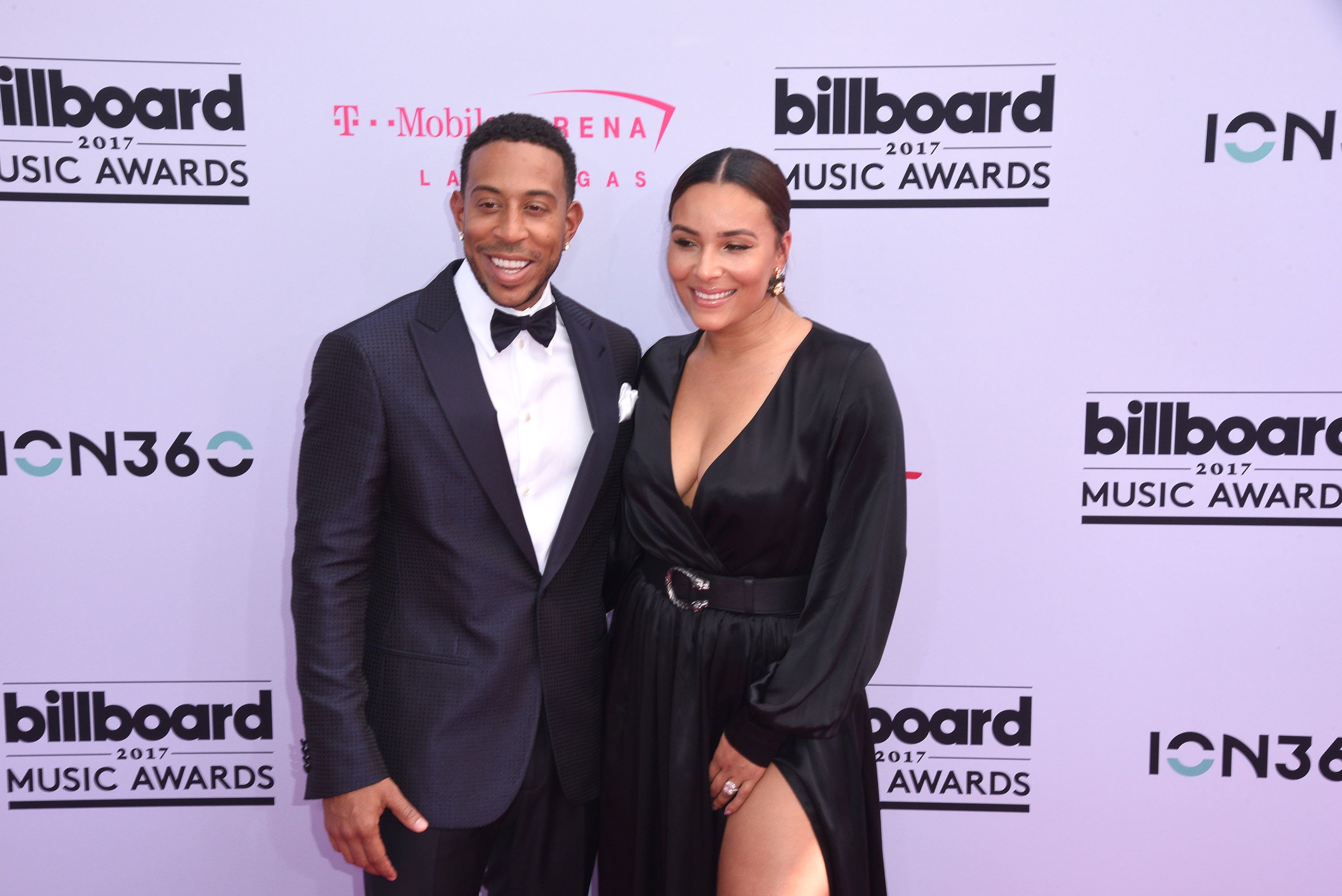 Ludacris and Eudoxie Mbouguiengue at the 2017 Billboard Music Awards at the T-Mobile Arena on May 21, 2017. | Photo: Getty Images
The two girls were dressed in matching yellow dresses while their father wore a black top coupled with equally black shorts and a white pair of sneakers.
The video was shot outdoors at night, and it saw the proud father doing a great job of struggling to keep up with his daughters, who were full of energy.
Having been a father to female kids for decades, Ludacris knows more than most just how challenging things could get, especially when they decide it's time for fun.
Cai is Ludacris's second daughter— he shares her with his friend Tamika Fuller. On the other hand, Cadence is his third and only child with his current wife, Eudoxie Mbouguiengue.
The proud mother shared tons of pictures from their trip.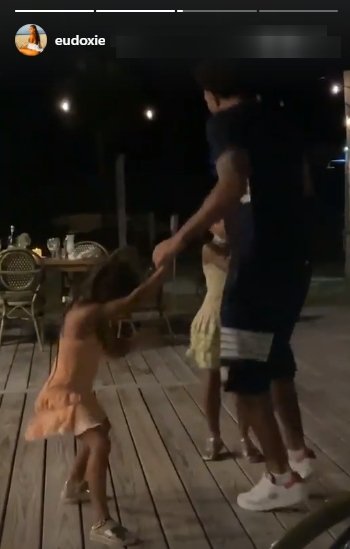 A picture of Ludacris' daughters Cadence and Cai on Eudoxie's Instagram story | Photo: Instagram/eudoxie
They welcomed the tot in 2015— one year after they tied the knot. Eudoxie is a woman born and raised in Gabon— it did not surprise many when the famous rapper announced news of his acquired dual citizenship.
He shared the news with his followers on Instagram, revealing that his wife and daughters were also citizens of the coastal country located to the west of central Africa.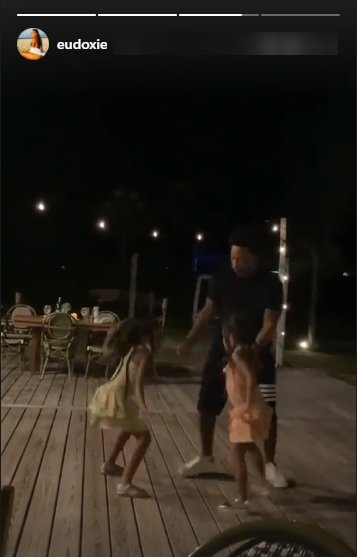 Another picture of Ludacris's daughter Cadence and Cai dancing on Instagram | Photo: Instagram/eudoxie
Eudoxie and her daughter Cadence visited the African country together in 2018— that was their first time since the beautiful woman got pregnant with Cadence.
While there, the pair did a number of things, including reuniting with Eudoxie's family, visiting places and eating traditional meals— her daughter even got to show off her French language skills.
The proud mother shared tons of pictures from their trip with her followers on Instagram. Cadence was always attired appropriately for their outings, and her mother wore only the most fashionable outfits.
Ludacris was not seen, choosing to leave the two females to enjoy themselves, but he was no doubt hooked on his social media, viewing photos of them and waiting patiently for their return.
It's not yet known if Ludacris and Eudoxie will be adding more kids to their brood, but fans hope they do, if for nothing but to make more gorgeous kids.
Please fill in your e-mail so we can share with you our top stories!