youtube.com/TheEllenShow
Ellen DeGeneres Gifts NYC Woman $10000 after She Found a Room behind Her Bathroom Mirror
Ellen DeGeneres recently interviewed Samantha Hartsoe, who developed an online following after making several TikTok videos about a chilling discovery in her apartment.
Samantha Hartsoe explained to Ellen DeGeneres her ordeal by stating that she was more upset that her bathroom mirror fell off the wall than that she had discovered a secret room.
Following seeing the clip, DeGeneres discussed her initial thoughts. According to the host, someone is taking off that mirror on the opposite side and coming into Hartsoe's apartment while she is away.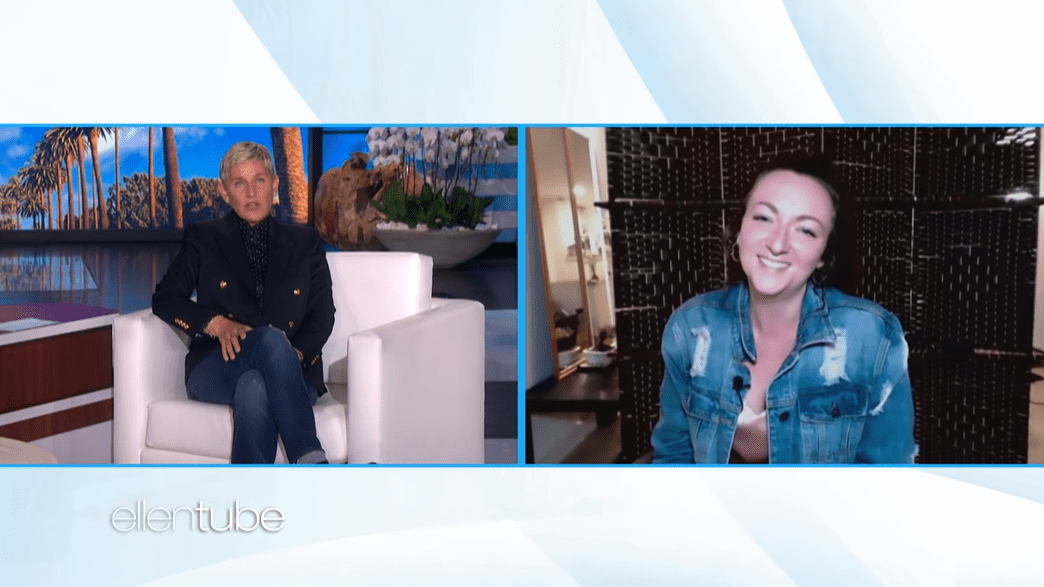 Ellen DeGeneres interviewing Samantha Hartsoe on March 9, 2021 episode of her program. | Photo: YouTube/TheEllenShow
DeGeneres asked Hartsoe if she has secured the mirror yet so someone cannot take it off and get into her apartment. After several laughs, Hartsoe finally confessed that no such thing had occurred.
As soon as they finish their conversation, DeGeneres directed her to do that. Later on, the talk show host reiterated the need to put some superglue on Hartsoe's mirror.
Hartsoe also discussed the reactions her newfound fame has had on her family. She said her sister had been watching the video before it went viral and demanded that she explain what happened.
Moreover, Hartsoe mentioned that her father had been sending the coverage of her story. Meanwhile, her mother is so proud of her daughter that she nearly shed tears because of it.
The draft from Hartsoe's wall confused her at first since there was no functioning vent in the room.
The conversation ended with DeGeneres surprising Hartsoe with a new bathroom vanity from her ED by Ellen brand, plus a hidden $10,000 behind the mirror. The host considered her story incredible.
The first clip of Hartsoe's four-part TikTok series, "A New York Mystery," was shared last week. In it, she explained that she wanted to find the cause of an unexplained cold draft in her bathroom.
The draft from Hartsoe's wall confused her at first since there was no functioning vent in the room. Soon she found out that it was coming from behind her bathroom mirror.
In the second part, Hartsoe, with the help of her two friends, removed the mirror and was shocked to find a large, dark space that leads into a hidden room.
Part three of the viral TikTok video shows Hartsoe entering an abandoned house with a hammer whirling through her hands and a flashlight fastened to her head.
In the final video, Hartsoe can be seen showing off what she found — another apartment. By the light of her headlamp, she films the room, filled with trash and a broken toilet.
Please fill in your e-mail so we can share with you our top stories!