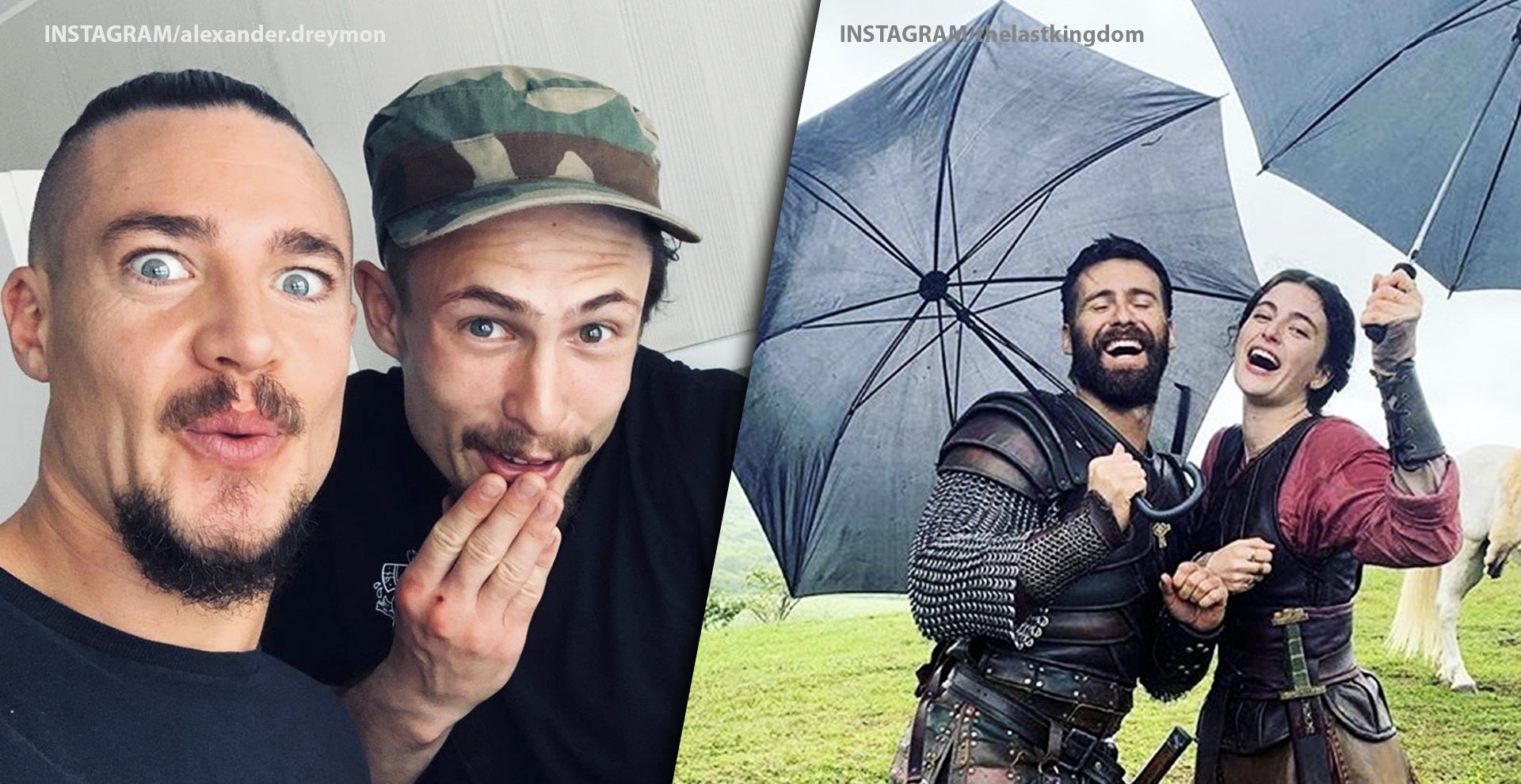 'The Last Kingdom' Cast in Real Life

"The Last Kingdom" grew more popular with each season as the plot twists and character drama keeps unfolding. But what are the cast's real lives like? Let's have a look.
The first two seasons of "The Last Kingdom" aired on BBC before Netflix snapped it up due to its growing popularity. Season 4 finished in 2020, and fans can look forward to the next season mid-2021.
Catch up on the real lives of the popular cast members, including Alexander Dreymon, Emily Cox, and David Dawson.
View this post on Instagram
Emily Cox as Brida
The role of Brida, Uhtred's best friend since his first days with the Danes, became an international breakthrough for Emily Cox.
But the fact is that she has an extensive acting resume, although most of her projects were shot for German and Austrian television, you might have spotted her as Claudia in the fifth season of "Homeland."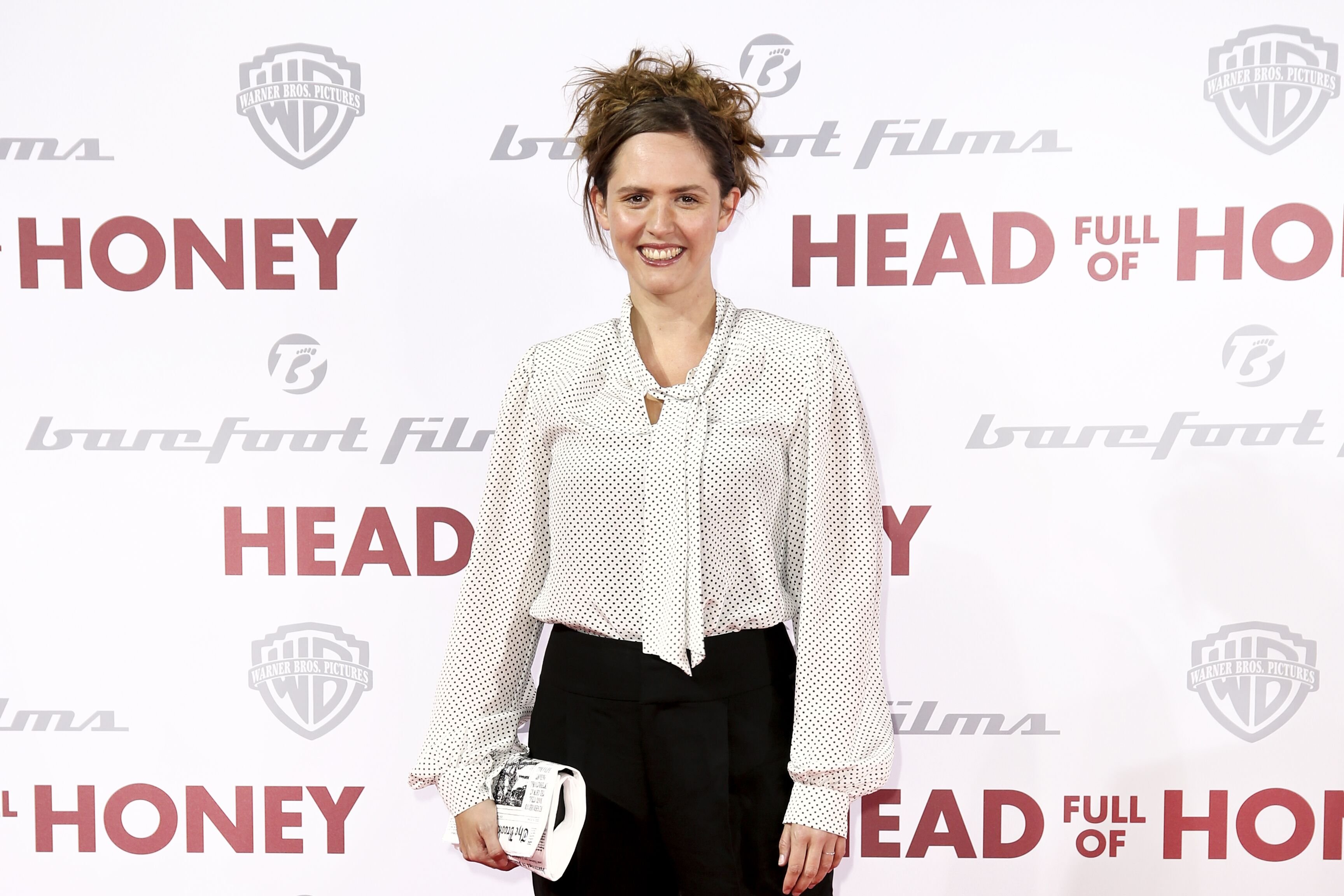 Getty Images
Getty Images
Emily was born and grew up in Vienna, but she has British and Irish passports because her mother is Irish and her father is English.
She realized that she wanted to be an actor when she was seven and starred in a school play. So three months after leaving school, she took an entrance exam for drama school – and she never thought about a plan B.
Emily Cox is thrilled to play such a strong female character as Brida, whom she considers the first feminist. But what she loves most of all about "The Last Kingdom" is how they stay true to the historical reality of the Viking era.
View this post on Instagram
Emily Cox revealed that she enjoys doing stunts and wielding weapons on set. This is probably because she had done physical stuff before, having practiced Krav Maga for about a year and dancing when she was a teenager.
Moreover, Cox is proud to be the best horse rider on the show. And off-screen, Cox really enjoys driving. Two years ago, she even took part in the Klassik Tour Kronberg Rally, driving an Opel GT.
View this post on Instagram
David Dawson as King Alfred
Dawson has an impressive acting career - both on camera and stage. More importantly, he has been in numerous period shows, with roles in "Peaky Blinders," "Banished," and "Ripper Street" under his belt.
In "The Last Kingdom," the self-proclaimed "history nerd" went even further back in time, playing one of a few characters who was actually a real person.
View this post on Instagram
Apart from acting, David Dawson is also a writer. Being a huge fan of horror and gothic fiction, in an interview, he revealed that he wrote a novel "in that vein" but has yet to "pluck up the courage" to try and get a publisher.
Magnus Bruun as Cnut
This Danish actor only joined the cast of "The Last Kingdom" in Season 3, but he became one of the most powerful characters on the show. Moreover, playing Cnut has deeply impressed Magnus Bruun himself!
View this post on Instagram
The actor also revealed that the toughest scenes to shoot for him were those involving horses. Amazingly, his stunt horse's name on the show was Satan, and it was the laziest one of all the horses they had on set.
Although Magnus is devoted to "The Last Kingdom," it's not his only project. While filming the fourth season, he's been able to do two Danish series and a feature film.
But life isn't all about work: in his spare time, Bruun likes binge-watching TV series with his wife, and their most recent favorites are "The Handmaid's Tale," "Mindhunter," and "The Affair."
View this post on Instagram
Magnus has two children – a 4-year-old son and a newborn daughter. He couldn't attend the wrap party for Season 4 because he had to go back home to Denmark to take care of his family.
So the production team from The Last Kingdom sent him a super-cute baby bodysuit, bearing the legendary saying: "My daddy is a Viking"!
Music and cooking also play a big part in Bruun's life. He says that cooking is like therapy for him and helps him de-stress. As for music, he prefers old-school vinyl and likes going to concerts.
View this post on Instagram
Millie Brady as Aethelflaed
The actress began her career only six years ago, but all of her projects are definitely worth mentioning: "Mr. Selfridge," "Legend," "Pride and Prejudice," "Zombies," and Guy Ritchie's "King Arthur."
Apart from acting, she also has a passion for art. Her mother is an artist, and, having grown up around art, Brady decided to study art history.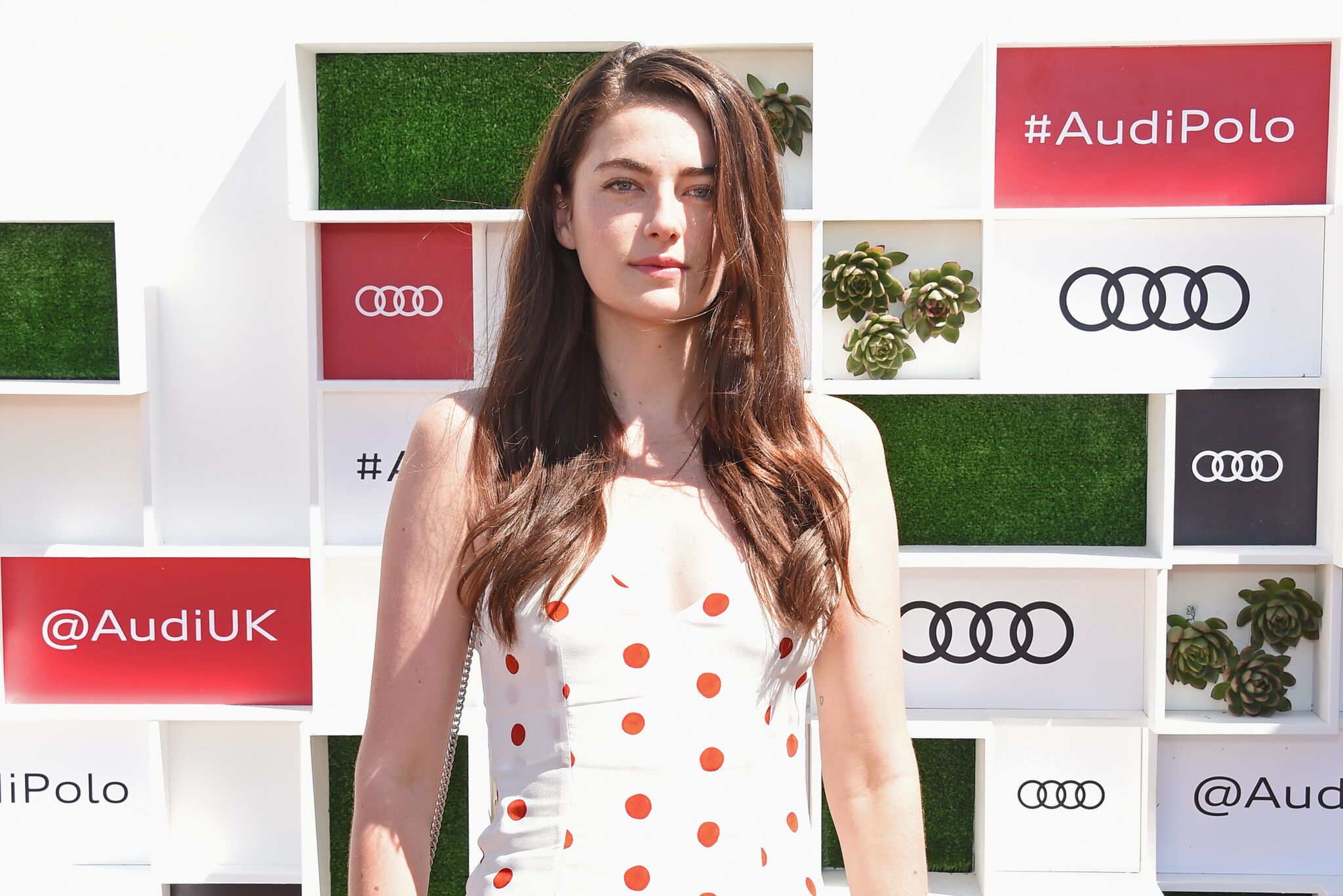 Getty Images
Getty Images
Brady also has experience in modeling. She worked as a model during the summer holidays from school to save money for acting.
According to the actress, she has an "Old English face," which helps her get roles in period dramas. But so far, her heart belongs to "The Last Kingdom" because it allows her to play a character that evolves with each season.
Alexander Dreymon as Uhtred
The lead in the hit series reveals that he actually feels connected to the story of Uhtred. Alexander Dreymon was born in Germany, but with his teacher mother, he lived worldwide and never felt that he belonged to a specific country.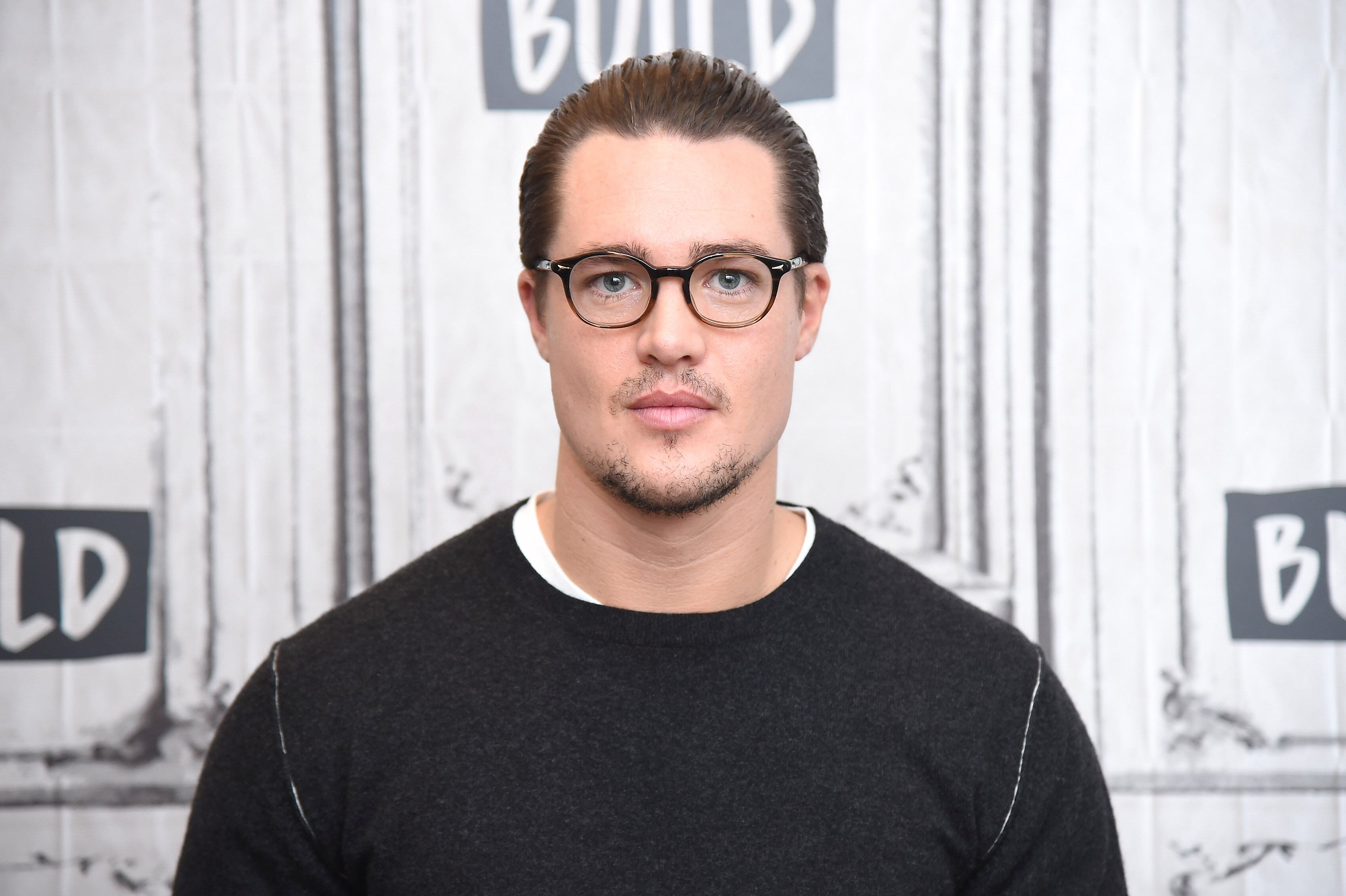 Getty Images
Getty Images
Alexander spent most of his childhood in France, Switzerland, and the United States and visited Bali, New Caledonia, and Brazil. He even lived in a Native American reservation in South Dakota for some time.
Dreymon wanted to become an actor at a young age. He was putting on plays with his cousin, which eventually turned into little movies when they managed to get a camcorder from a family friend.
After high school, he took acting classes in Paris and worked at the theatre there for three years. Then Alexander moved to London to study at the Drama Center for another three years.
View this post on Instagram
Before "The Last Kingdom," Alexander Dreymon was best known for his role of Luke Ramsey in "American Horror Story: Coven." But the role of Uhtred definitely was a real breakthrough, and Alexander enjoys his character "immensely."
Recently, Dreymon starred in two feature films – "Heartlock" and "Horizon Line." In addition to acting, he's also passionate about wildlife conservation and protecting endangered species.
Please fill in your e-mail so we can share with you our top stories!