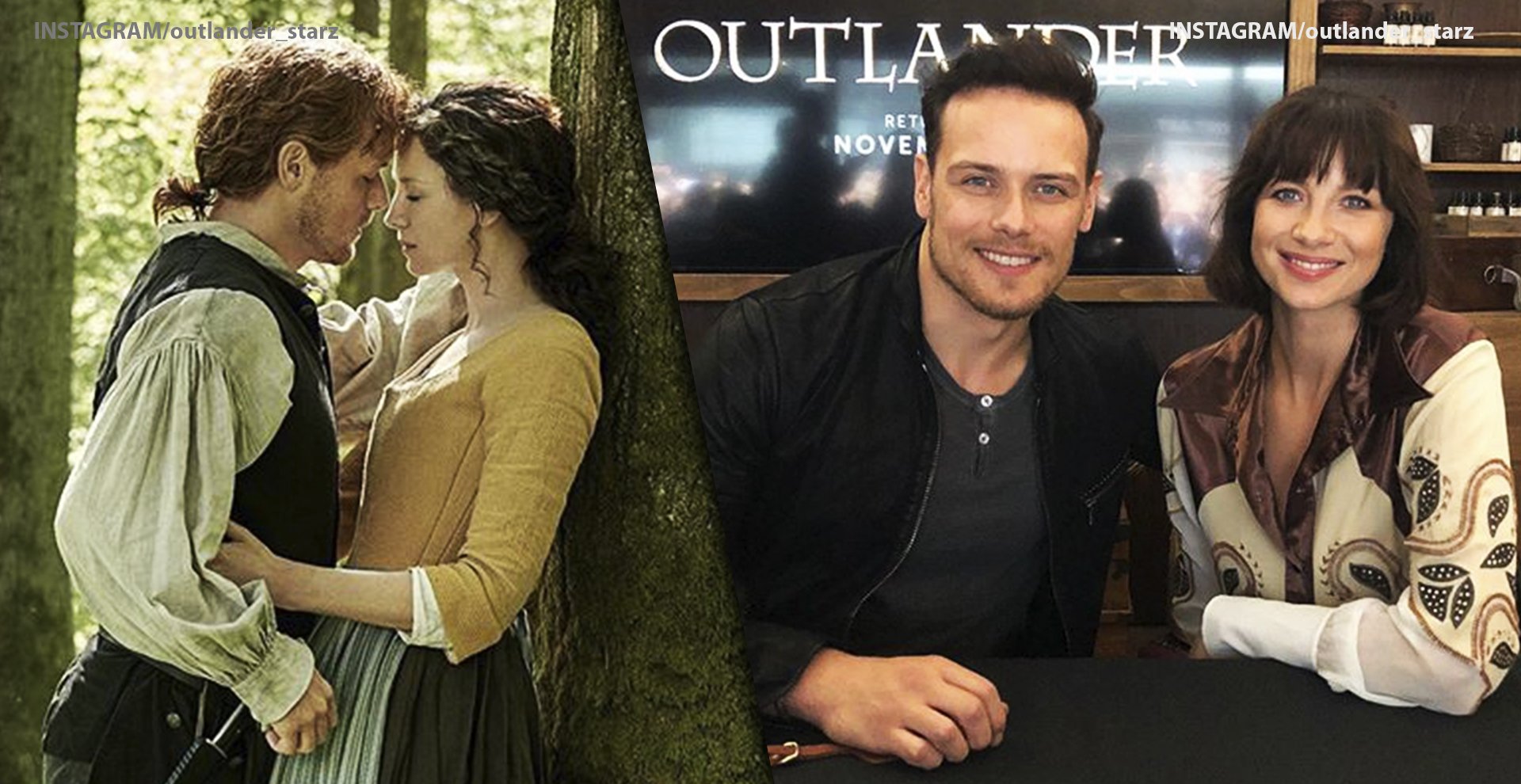 Outlander Cast's Real-life Partners
After several successful seasons, avid viewers of "Outlander" slowly fell in love with the characters as well as the stars who portray them. Here's a glimpse into their romantic lives on and off the screen.
"Outlander" is one of those shows fans secretly watch, then rewatch the naughtiest scenes and blush. Many of the actors and actresses became instant favorites among viewers, making even the smallest details of their lives interesting.
View this post on Instagram
Tobias Menzies as Frank Randall/Jonathan Randall
Tobias Menzies, who portrays a loyal husband in the future and the worst enemy in the past, is incredibly secretive about his private life. No matter how much we want to find out whether his heart is free, it's likely impossible.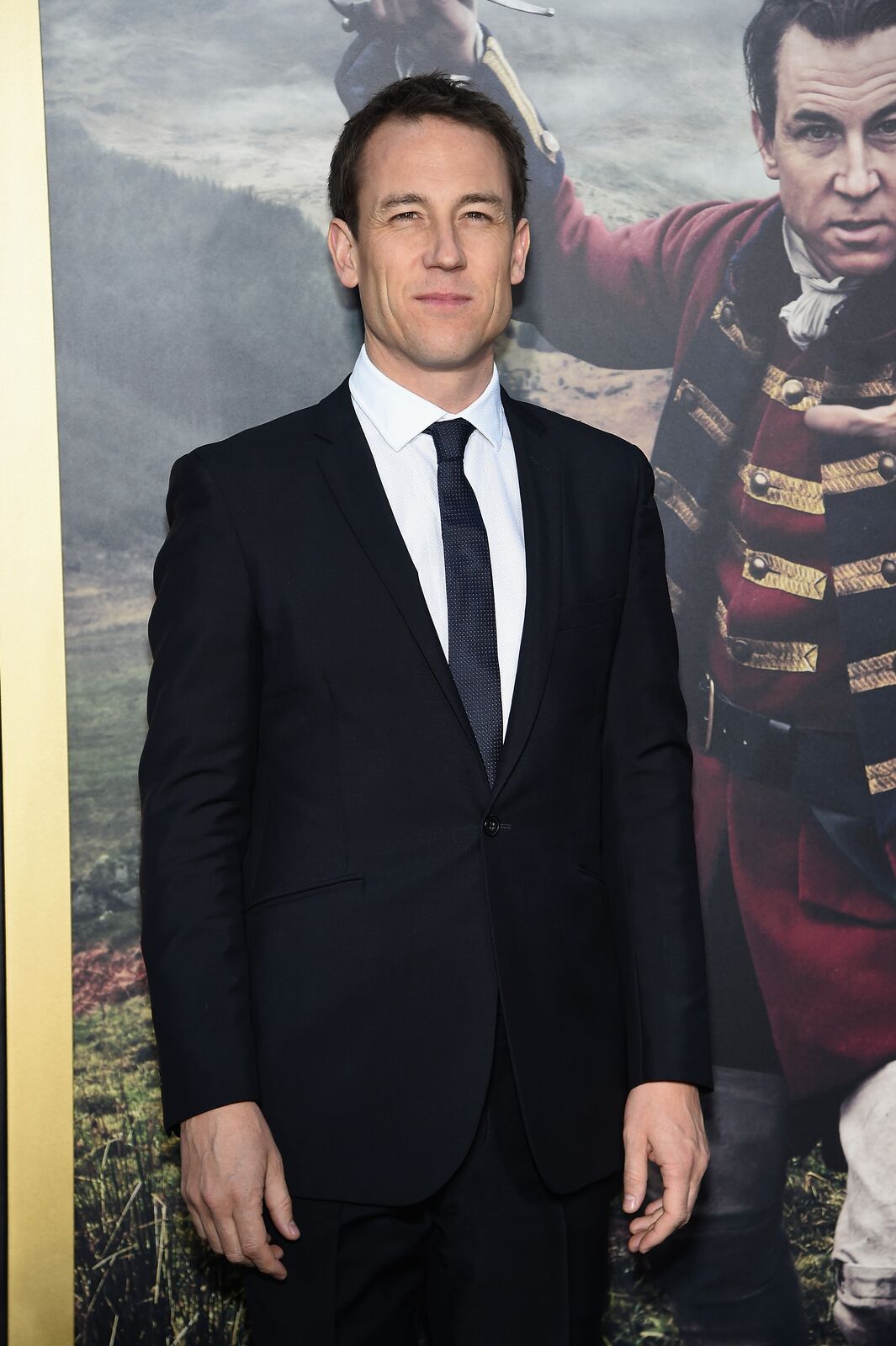 Getty Images
Getty Images
He was said to have been in a brief relationship with Kristen Scott Thomas in 2005 or 2006, but that is all the information known.
Tobias doesn't let us miss him as he is now helping us dive into 20th century England in the Netflix series, "The Crown." The actor replaced Matt Smith as Prince Philip and stars opposite Olivia Colman, who took over the role of the Queen from Claire Foy.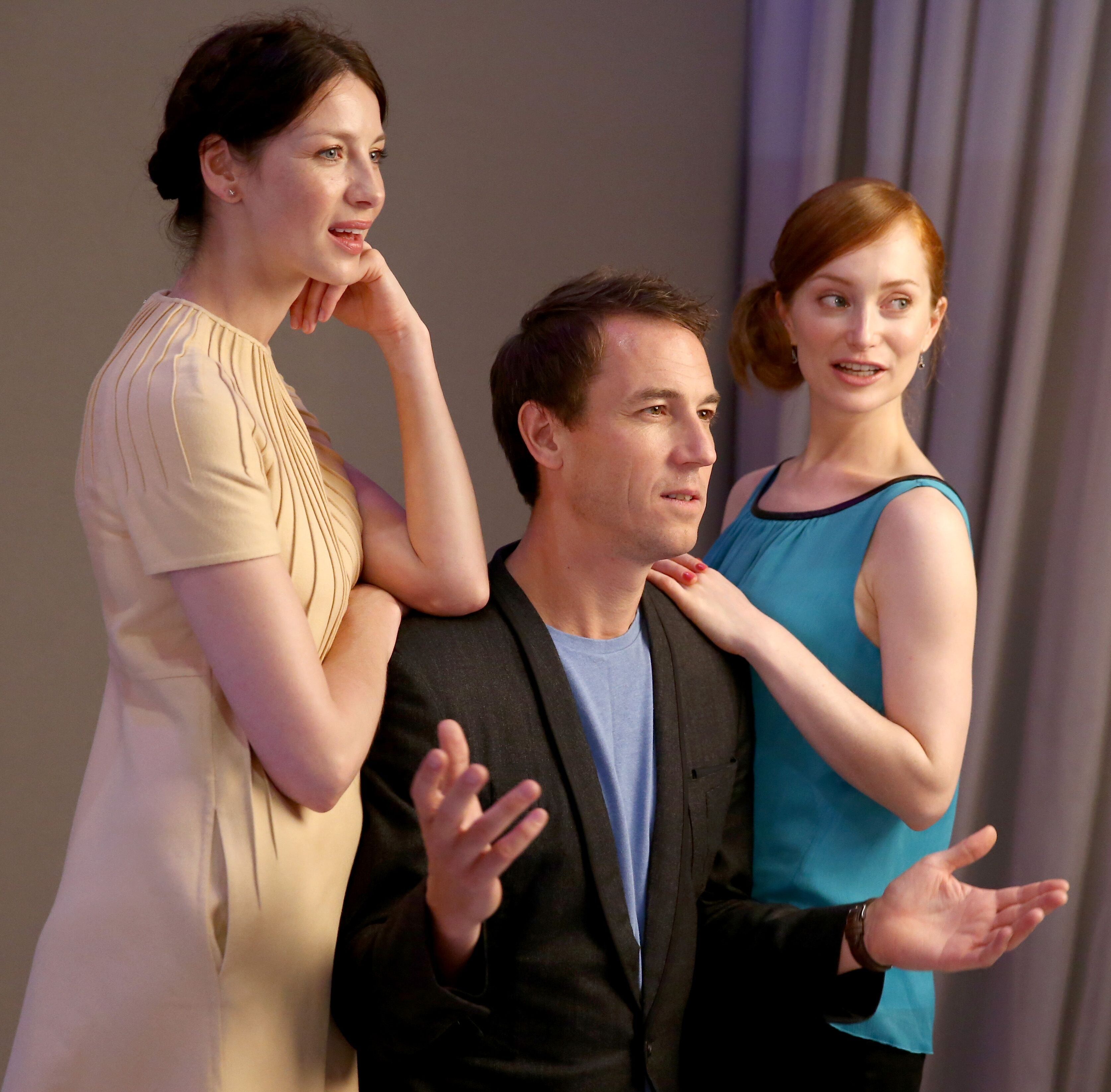 Getty Images
Getty Images
Graham McTavish as Dougal MacKenzie
Portrayed by Graham McTavish, Dougal McKenzie is the image of the tough, rugged highlander and was one of the reasons many fell in love with "Outlander."
He is an actor from New Zealand with an English accent and tons of fans across the US. Yet, the star revealed he couldn't feel more Scottish.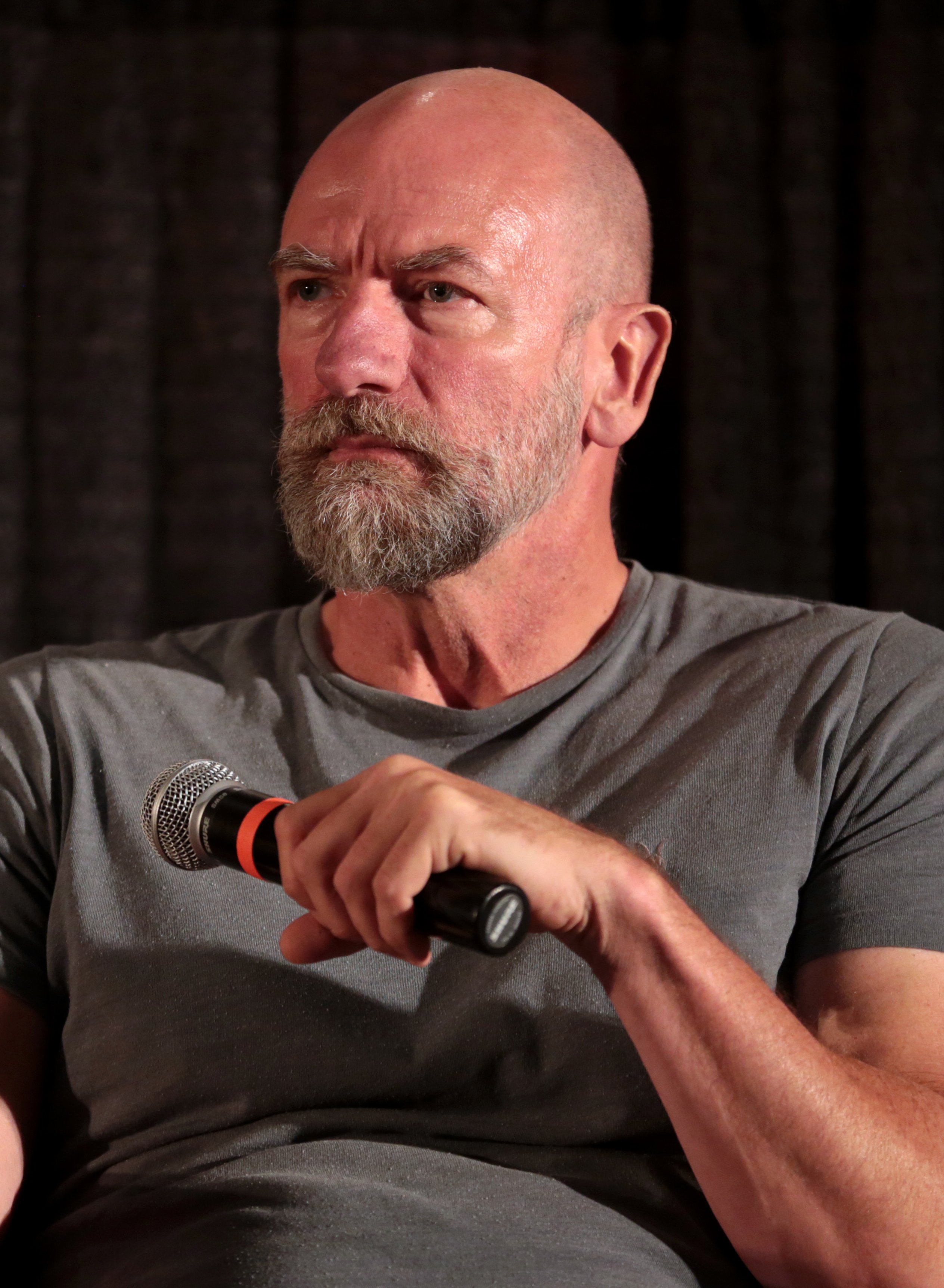 Gage Skidmore [CC BY-SA 3.0 (https://creativecommons.org/licenses/by-sa/3.0)]
Gage Skidmore [CC BY-SA 3.0 (https://creativecommons.org/licenses/by-sa/3.0)]
He also notices parallels between the stories of his character and those of today's Scotland. Graham lives with his wife Gwen and kids in Central Ortega in New Zealand, where he says there are more McTavishes than in Scotland.
However, the date of their marriage hasn't yet been officially revealed by the couple for the sake of protecting the privacy of their personal lives. The couple has two wonderful daughters who are surrounded by their parents' unconditional love.
View this post on Instagram
Lotte Verbeek as Geillis Duncan
Lotte Verbeek is a bit more focused on her career rather than on her personal life. She is someone who has been doing incredibly well with her professional life.
However, while she's been enjoying the limelight in her career, she still hasn't revealed much about her private life, especially her love life. She posted some pictures on Valentine's day, but the posts do not say much about who she is dating.
View this post on Instagram
David Berry as Lord John Grey
Even though Lord John Grey prefers male company on the show, it is the other way around in real life. David Berry has been married to Kristina Tesic since 2012, and the couple has a son, Alexander. The "Outlander" star has given his little lad a nickname inspired by his character, Lord John Grey.
"I remember when [my son] Alexander was born. I started calling him Little Lord Berry. He wears that name a little bit now," he told Entertainment Weekly.
View this post on Instagram
His little one was born in 2016, the very same day that the star returned home to Australia after filming his scenes for "Outlander" season 3 in Scotland.
Kristina was already in labor at the hospital when his plane landed. The timing was a bit nerve-racking, but everything worked out just fine.
View this post on Instagram
Laura Donnelly as Jenny Murray
In an interview in June 2007, Laura Donnelly revealed that she couldn't spend her life with a person who doesn't have an artistic background or fails to understand and respect her work.
During that time, she was dating a guitarist, Nathan Connolly of the Northern Ireland band Snow Patrol, which explains her thoughts.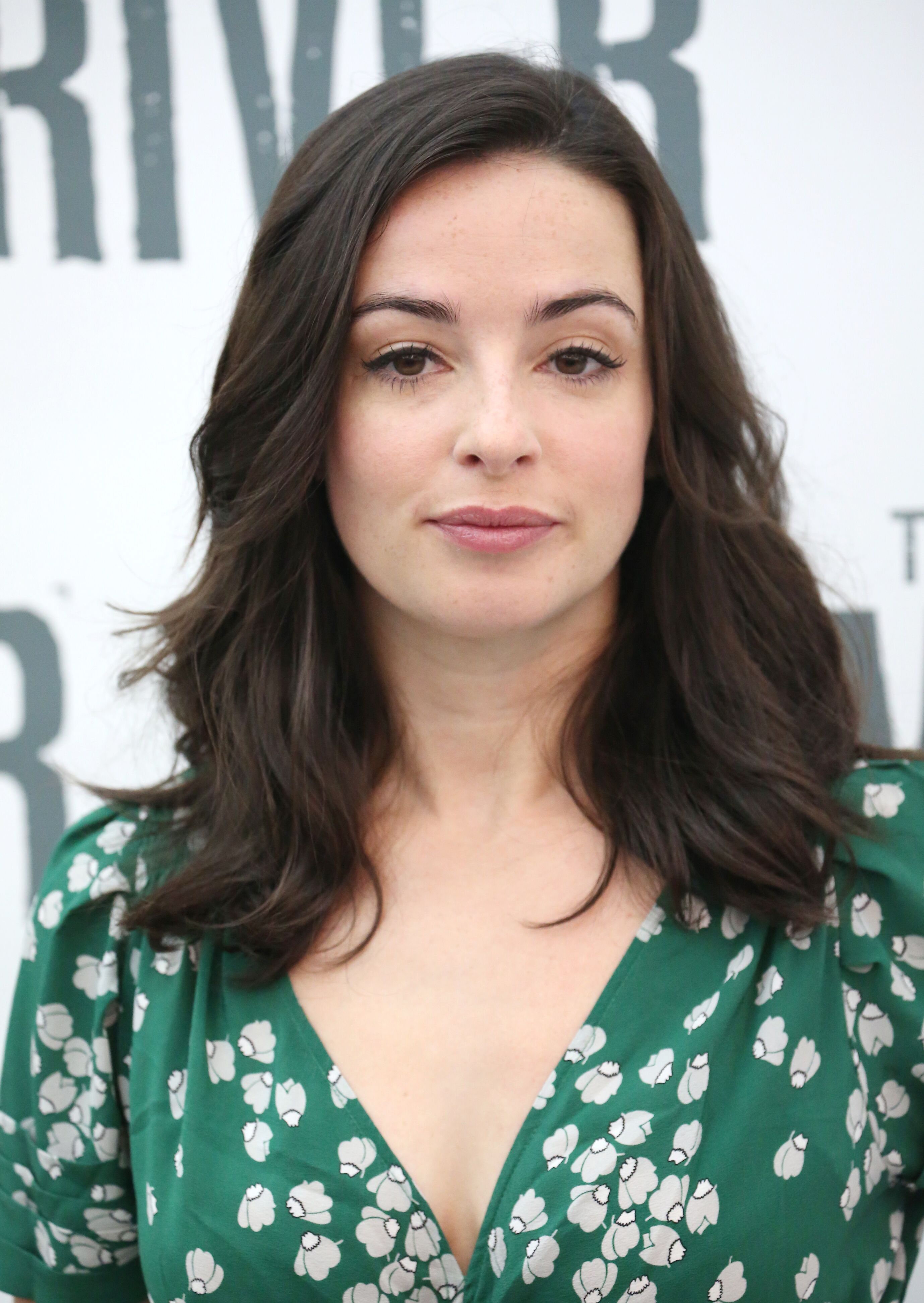 Getty Images
Getty Images
Yet, the status of Laura's love life changed. In an interview in May 2015, Laura revealed that her relationship with her ex-boyfriend Nathan was over and that she had found new love with a writer. However, Laura hasn't revealed her boyfriend's name, and it's still a mystery.
Steven Cree as Ian Murray
It might be a bit upsetting to the ladies, but this "Outlander" star is married and fully committed to his relationship. Steven Cree is married to successful casting director Kathleen Crawford and always jumps in to pre-empt the obvious question.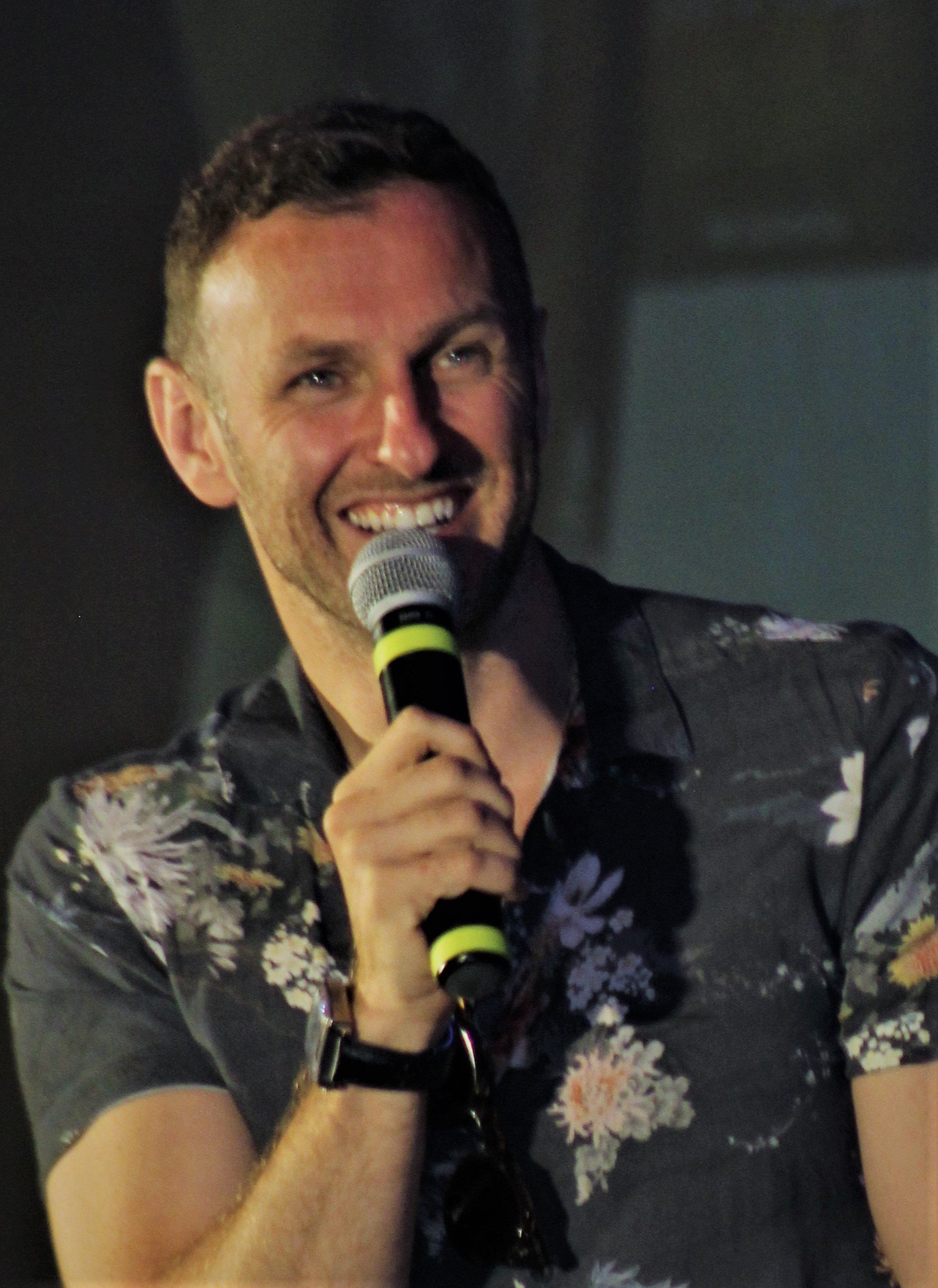 JackieM8 [CC BY-SA 4.0 (https://creativecommons.org/licenses/by-sa/4.0)]
JackieM8 [CC BY-SA 4.0 (https://creativecommons.org/licenses/by-sa/4.0)]
When asked about his wedding, he revealed that the ceremony was just two days after filming, and he looked like a Second World War groom. Nevertheless, Kathleen did not complain as she tied the knot with one of the hottest Scottish actors.
There is almost no information about when the couple met, but they must have been dating for years before taking their commitment to the next level.
Guest of Sam who? pic.twitter.com/W5XTTicxj0

— Steven Cree (@MrStevenCree) May 14, 2018
Sophie Skelton as Brianna Randall
We aren't sure who Sophie Skelton is dating, but the rumor is she might be in a romance with her show husband, Richard Rankin. Even though the actors have never officially confirmed their relationship, everybody is looking for a hint to reveal the romance.
In February 2016, the co-stars Richard Rankin and Sophie visited the Wardlaw Mausoleum to find out more about the Fraser Family after signing on to "Outlander." Yet, it is not that visit that is causing some ripples in the industry.
View this post on Instagram
Stanley Weber as Le Comte St. Germain
Ladies, another handsome single man! At least we haven't heard any news about him being in a relationship right now.
When the rumor of him dating his co-star Karen Gillan appeared, the media thought they had a real headline about Stanley's love life in 2013. But the hearsay was quickly discarded in the trash.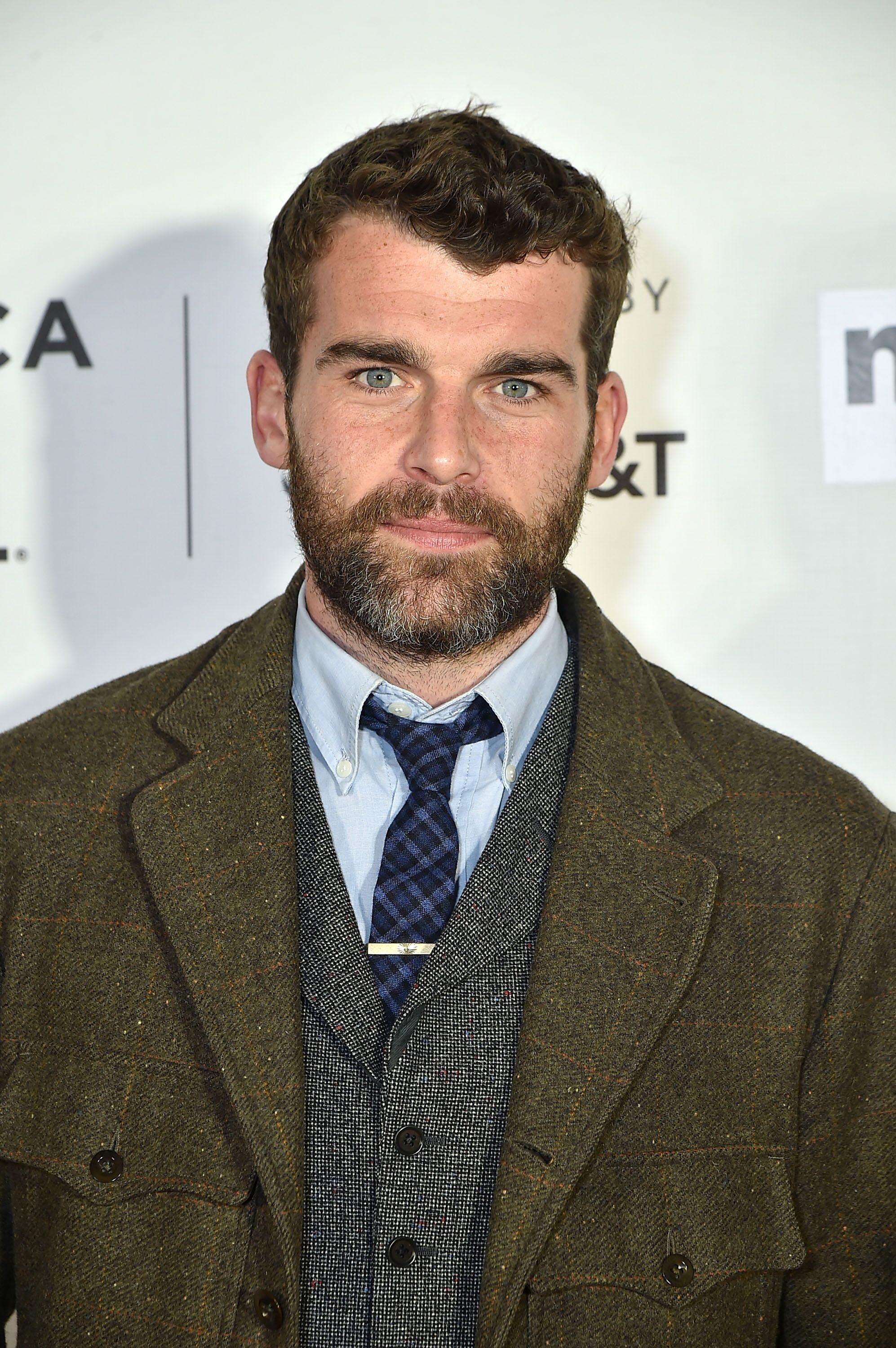 Getty Images
Getty Images
He is probably not looking to get married right now and is focusing his energy on his career. Yet, if he decides to commit and have a partner or wife, he would find it hard to select one out of the crowd of his admirers.
Nell Hudson as Laoghaire MacKenzie
The sparkling Nell Hudson used to date Will Taylor, who happens to be the lead singer of the famous band Flyte. Nell and Will met for the first time when he and his band played at The Jericho Tavern in Oxford back in 2011.
View this post on Instagram
Nell was the one to approach Will first, and even though she knew that Will was broke and miles away from stardom, she immediately connected with him.
Besides being open about their relationship on social media, Nell also openly talked about her private life in various interviews. In one of them, Nell revealed that her boyfriend wrote many songs about her, and she loves listening to him and his music.
View this post on Instagram
But now, they seem to have broken up because Nell posts photos with another man on her Instagram. The actress hasn't disclosed his name, but they do look cute together in their photos.
Caitriona Balfe as Claire Randall/Fraser and Sam Heughan as Jamie MacKenzie Fraser
Sam Heughan and Caitriona Balfe have what is probably the hottest chemistry on TV. The viewers are wondering whether the charming and oh-so-friendly stars are dating in real life. So are they?
"We're not together. I'm sorry to break people's hearts. They like to try to maybe replicate the Claire and Jamie story. But I think it would be difficult for us to work together and be together," Caitriona told E! News.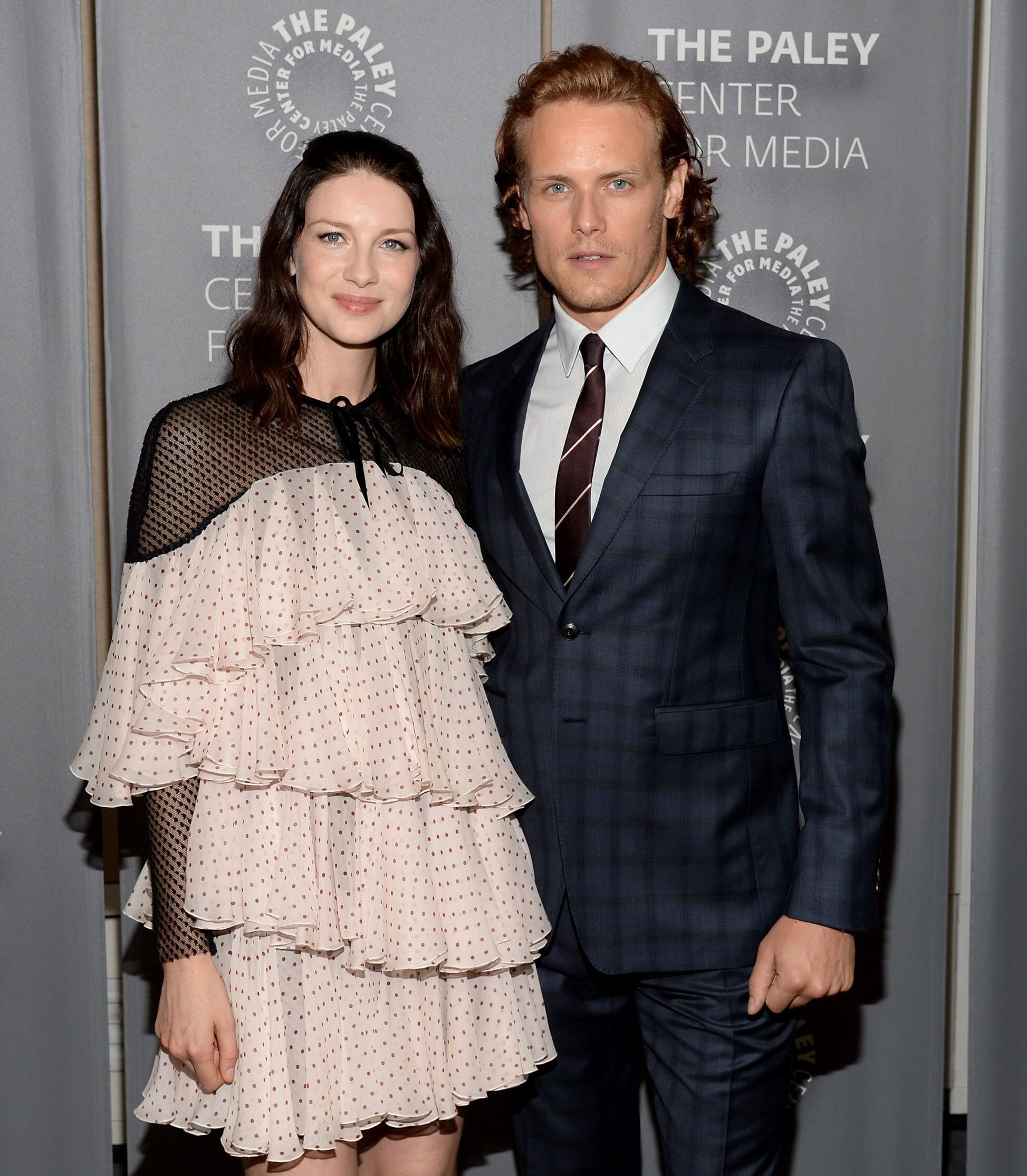 Getty Images
Getty Images
Scottish-born Sam is said to be dating actress Amy Shiels, the star of "Twin Peaks." She was noticed supporting her rumored beau at the premiere of his film, "The Spy Who Dumped Me," in July 2018.
Sam's Irish co-star, meanwhile, is very serious with her long-time love, Tony McGill. Their relationship was a highly guarded secret for a long time before Caitriona shocked everyone by announcing on the Golden Globes red carpet in January 2018 that she had accepted his proposal.
Please fill in your e-mail so we can share with you our top stories!