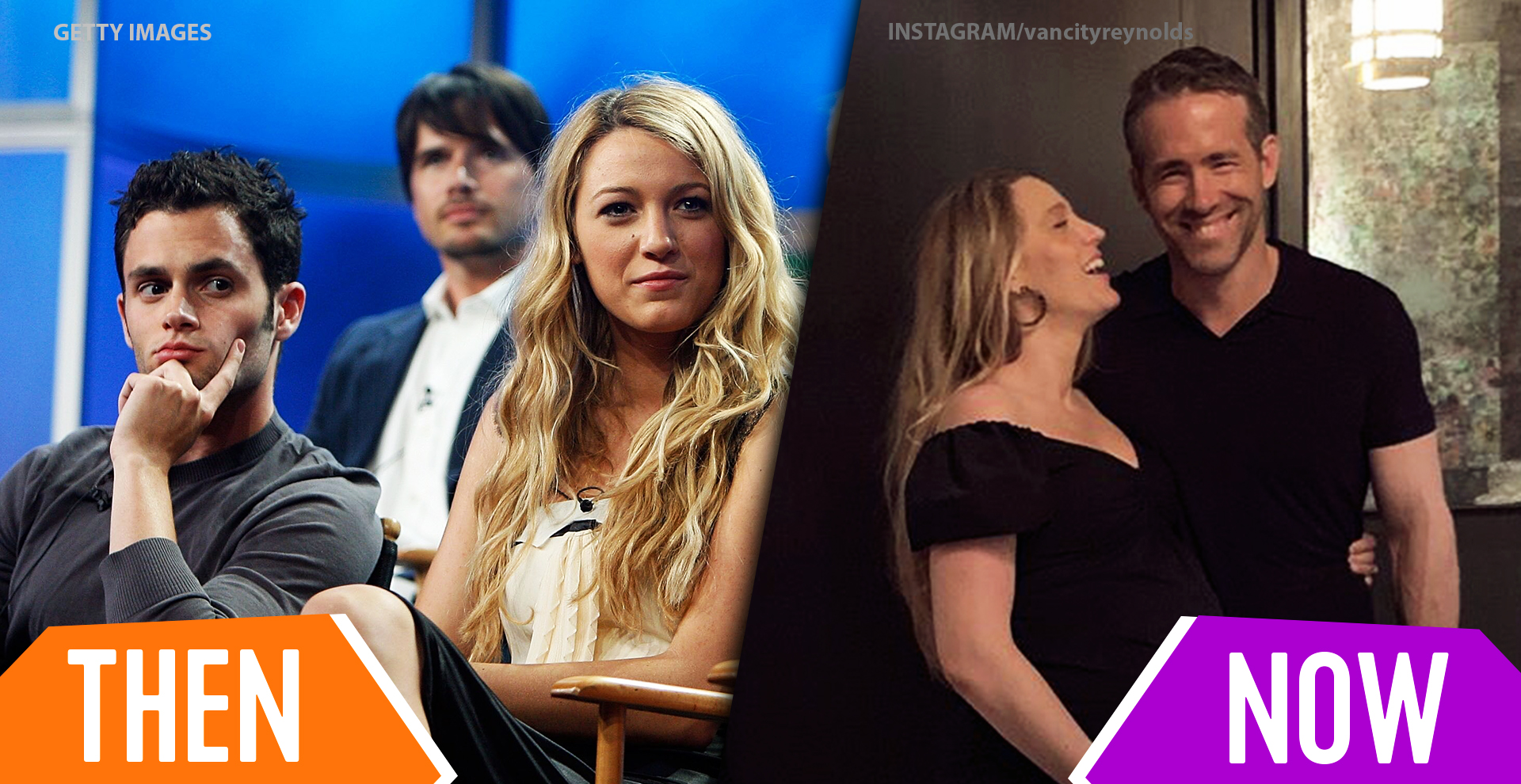 Gossip Girl Cast's Real-Life Couples

It has been 12 years since the first episode of "Gossip Girl" premiered, yet fans are still obsessing over the stars and their love lives. Here's a look at them.
Almost seven years ago, we said goodbye to this superb show with a luxuriant atmosphere and our favorite characters -- Serena van der Woodsen, Dan Humphrey, Nate Archibald, and many others.
Since then, we haven't heard anything about one of the most iconic TV couples - Chuck Bass and Blair Waldorf. And let's confess: we missed them a lot!
So get yourself comfortable and get ready to find out how the lives of the "Gossip Girl" actors have changed, for better or worse, since it ended.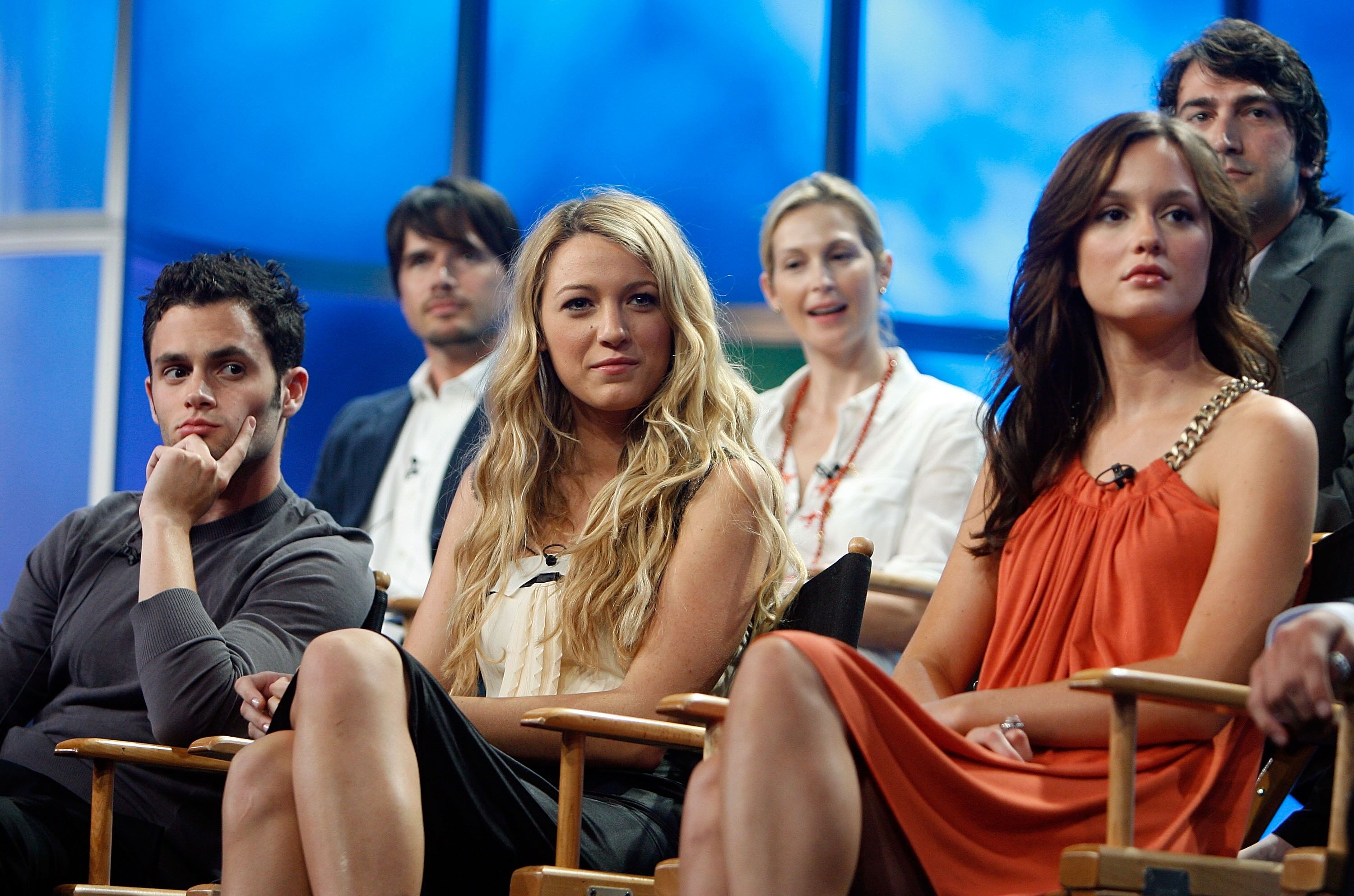 Getty Images
Getty Images
Chace Crawford as Nate Archibald
While Nate Archibald often swung big on the show, his real-life alter ego Chace Crawford has a far more controlled personality.
It took a while for Crawford's career to pick up steam following his turn as the hapless Nate, but his fortunes turned, and since the show, he has successfully starred in the baseball film "Undrafted" and scored a lead in "Blood & Oil."
It was on the set of "Blood & Oil,' where Chace met his most recent girlfriend, Rebecca Rittenhouse. However, according to Us Weekly, the couple has quietly split up after three years of dating.
Getty Images
Getty Images
Penn Badgley as Dan Humphrey
Penn Badgley found critical success as singer Jeff Buckley in the film "Greetings from Tim Buckley." Following a period as quiet as when Dan was around Serena in the early days of "GG," Badgeley has picked up work again in the film "Cymbeline."
Penn also had a bit of a bohemian turn and instead focused on his music career as the lead singer for MOTHXR while dating fellow actress and singer Zoe Kravitz.
These days, Penn is the star of the Netflix thriller "You" and is now married to musician and professional doula Domino Kirke. Badgley and Kirke got married in 2017 after three years of dating, and live together in the Clinton Hill area of Brooklyn, with Kirke's son from a previous relationship, Cassius.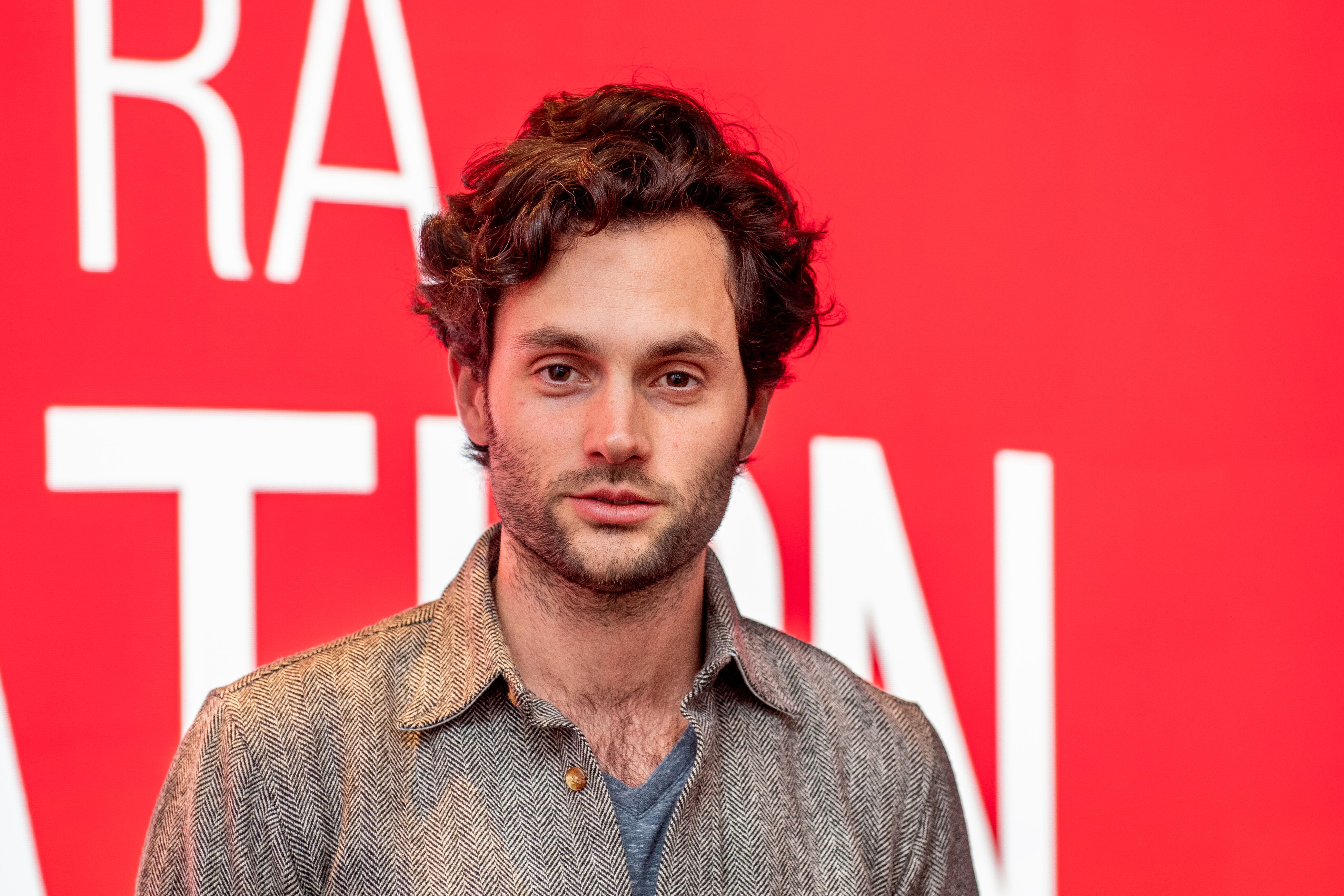 Getty Images
Getty Images
The couple was romantically linked since their relationship started in 2014, but they managed to keep the details of the early days of their romance a secret.
Both actors admit that they weren't very serious at the start of their relationship. Domino said she was never keen to date an actor, having grown up alongside sisters Jemima and Lola, both actresses.
The pair got married twice. The first time was in February 2017, in an intimate ceremony in Brooklyn where Kirke and Badgley officially exchanged vows in front of a small handful of friends and family.
View this post on Instagram
The couple then celebrated in June 2017 with another, more public event – a bigger reception in upstate New York attended by celebrity guests.
Jessica Szohr as Vanessa Abrams
Vanessa doesn't change for other people. She says what she thinks as a rebel girl from Brooklyn. That's how Jessica Szohr described her character, and we cannot agree more.
Jessica has booked a string of roles on the big screen since the show ended, returning to TV in 2015's "Complications" and "Kingdom," not to mention a recurring role on "Shameless."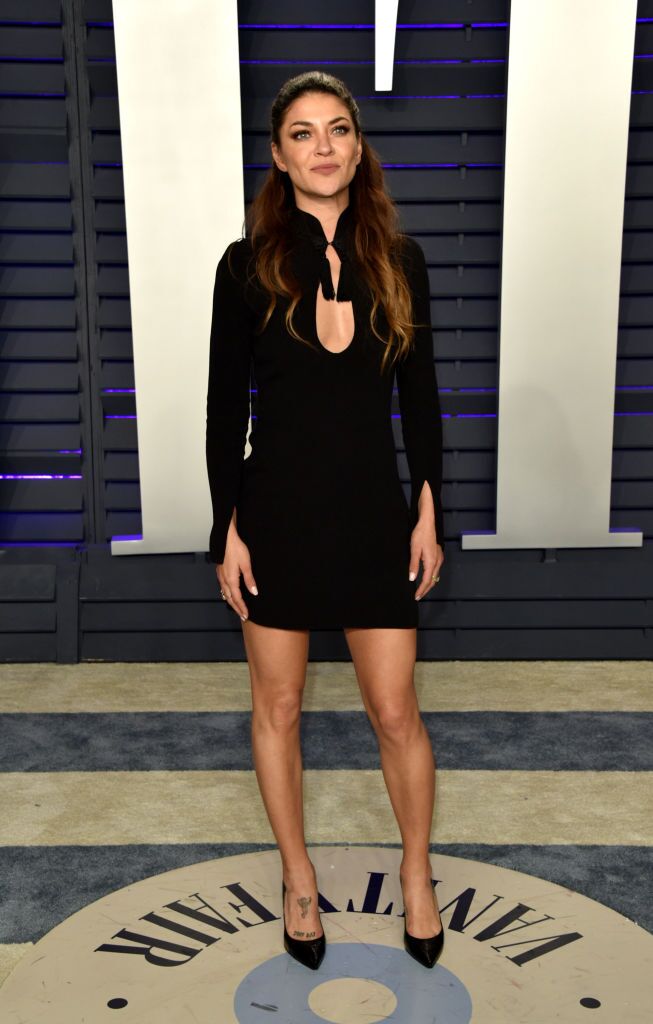 Getty Images
Getty Images
Szohr recently shared the identity of the man she is dating with her fans. Szohr has been very keen on keeping her boyfriend's identity a secret from the press, but her fans were able to connect the dots and figure out who the mystery man was.
Following the clues, super-sleuth fans uncovered that Jessica is currently dating Arizona Coyotes center Brad Richardson.
Blake Lively as Serena van der Woodsen
Can you believe it's been almost ten years since Serena van der Woodsen and Dan Humphrey first fell in love on screen? "Gossip Girl" stars Blake Lively and Penn Badgley also started their real-life off-screen romance at the same time.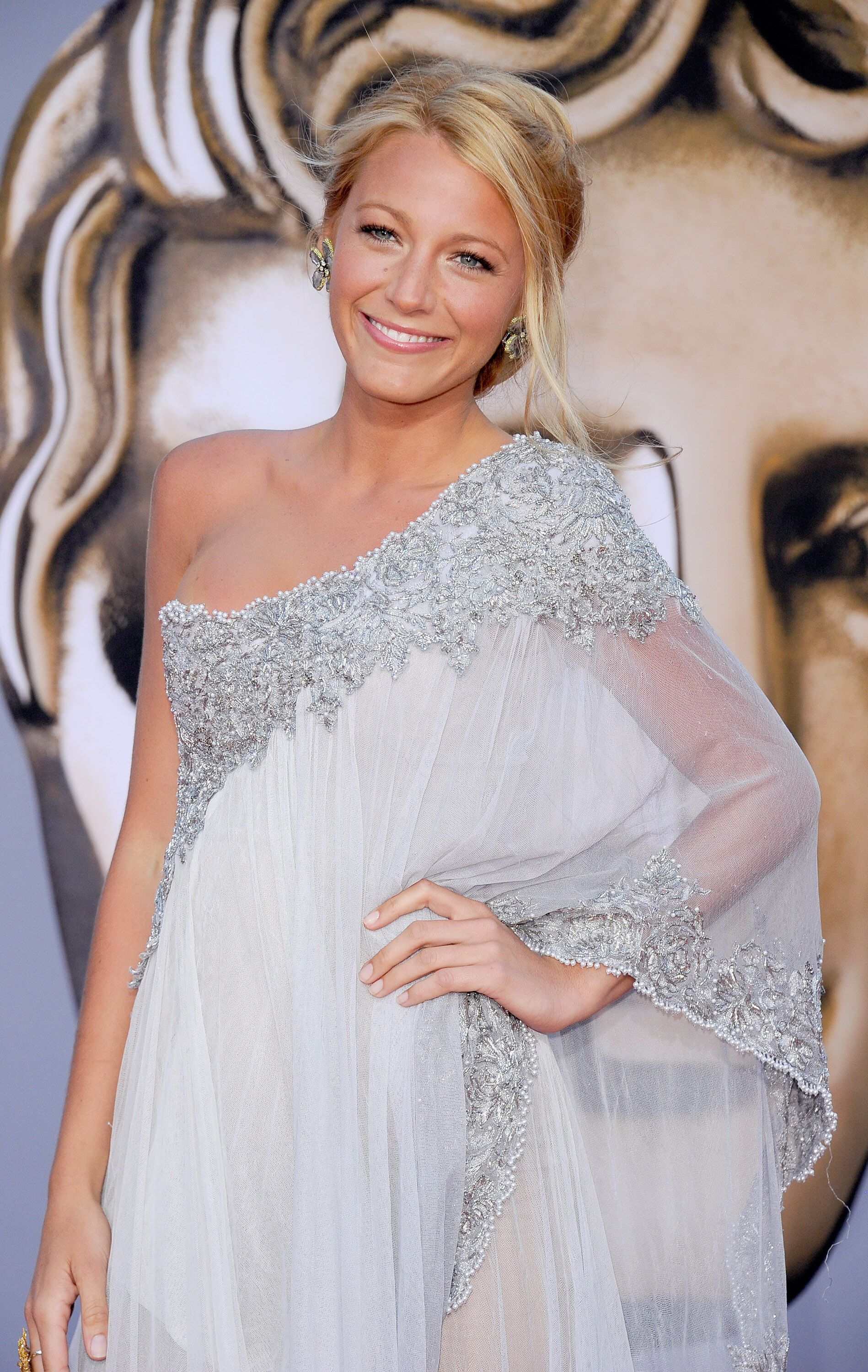 Getty Images
Getty Images
The couple dated for three years until breaking up in 2010. In an interview with Vanity Fair a couple of years later, Blake revealed that they had had to keep their affair a secret initially as they were afraid the romance could get them into trouble at work.
"I remember there was one point where we were just afraid of how our personal lives overlapping our work life could be perceived by our bosses," she said.
The crew didn't know that two had called it quits for months. Blake didn't waste any time after the show ended. She is now married to Ryan Reynolds and has three baby girls with him' her acting career is heating up too! Blake and Ryan celebrated their seventh wedding anniversary on September 9.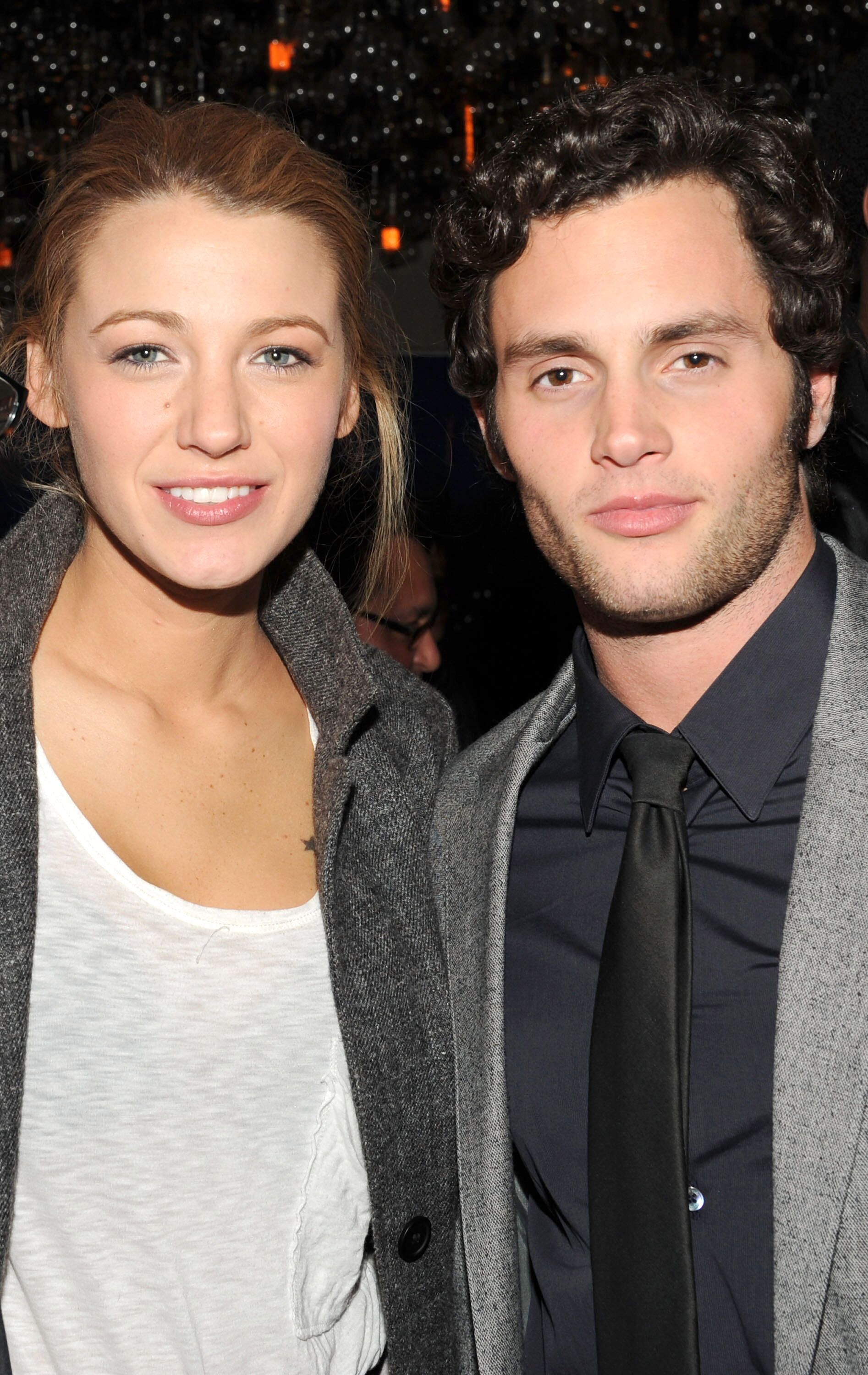 Getty Images
Getty Images
"I had to explain to my daughter what an anniversary is," the actress recently told Good Morning America. "She's like, 'What is it, does it mean you're having another baby today?' and I was like, 'Dear God, no. It doesn't, it means it's our wedding's birthday.'"
Blake's name constantly pops up in the news, and her countless hilarious photos on Instagram make us laugh along with her.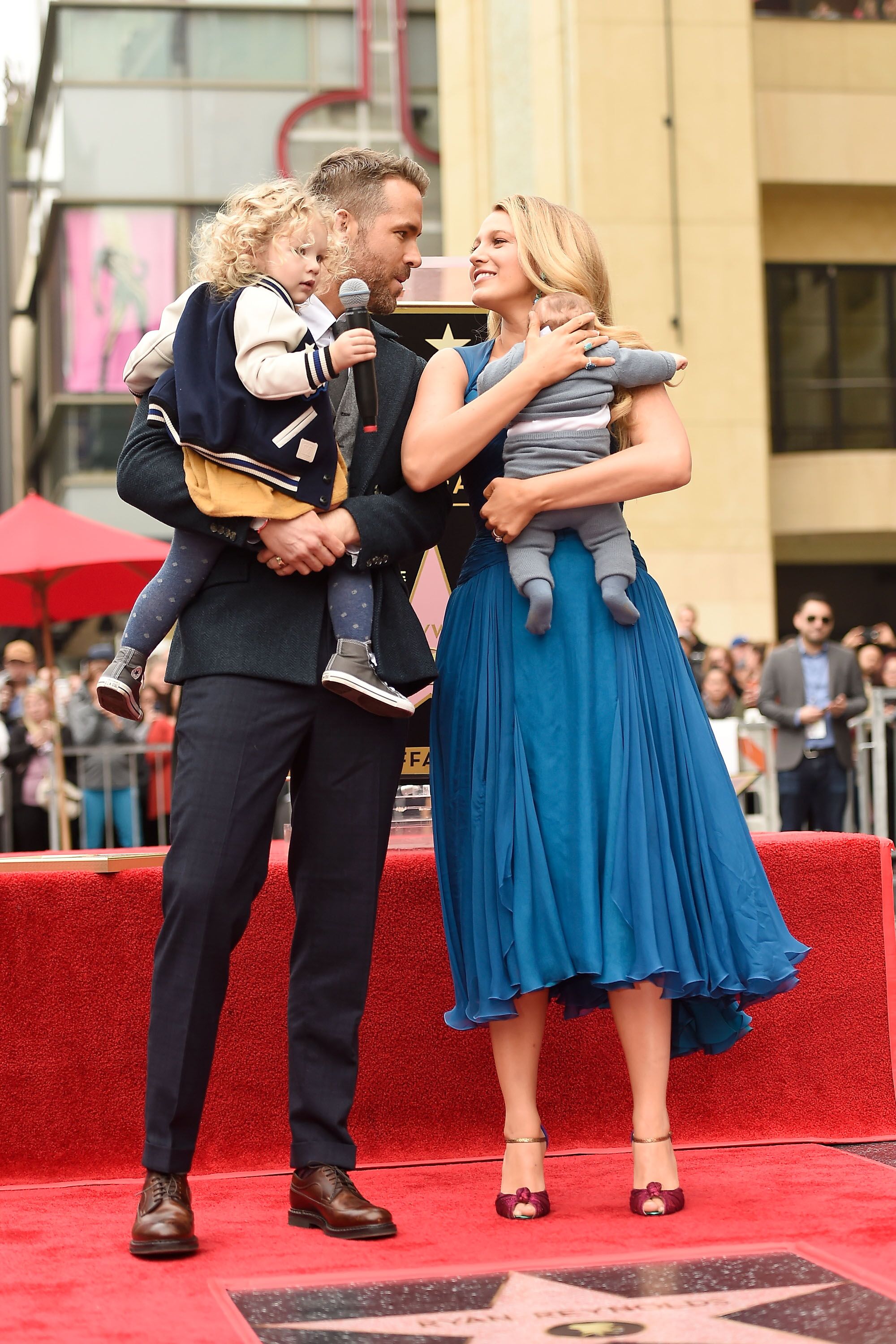 Getty Images
Getty Images
Ed Westwick as Chuck Bass
There must have been something in the air on the set of "Gossip Girl" - Jessica Szohr and Ed Westwick were yet another real-life couple to come out of the CW show. They began dating more than a year ago after getting to know each other.
But Jessica and Ed broke up after a two-year relationship, shocking fans and leaving them to speculate what really happened between the pair. Pagesix claimed that Westwick dumped co-star Szohr.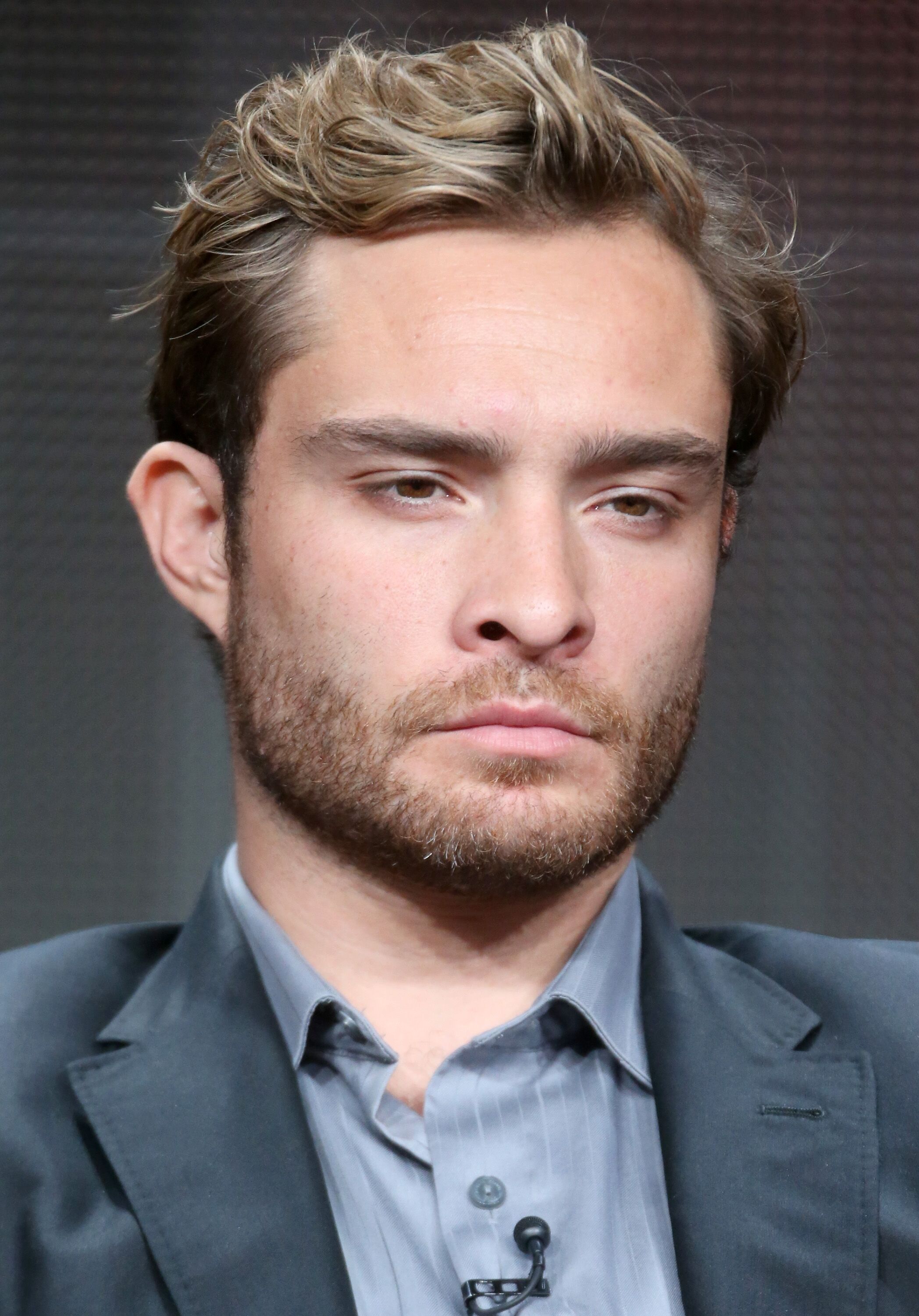 Getty Images
Getty Images
Ed has played some of TV's most iconic characters in "Snatch" and "White Gold." However, the actor has no interest in starring in a reboot of the show. He said:
"It feels like we only just finished and I haven't done enough in between yet to feel like I could comfortably revisit it. And I did so much with that character — it's played out, man. It's done."
More seriously, the actor was caught up in a major scandal recently regarding the #MeToo movement and Ed's personal life. He has always maintained his innocence. "I have never forced myself in any manner, on any woman," he said in a since-deleted post.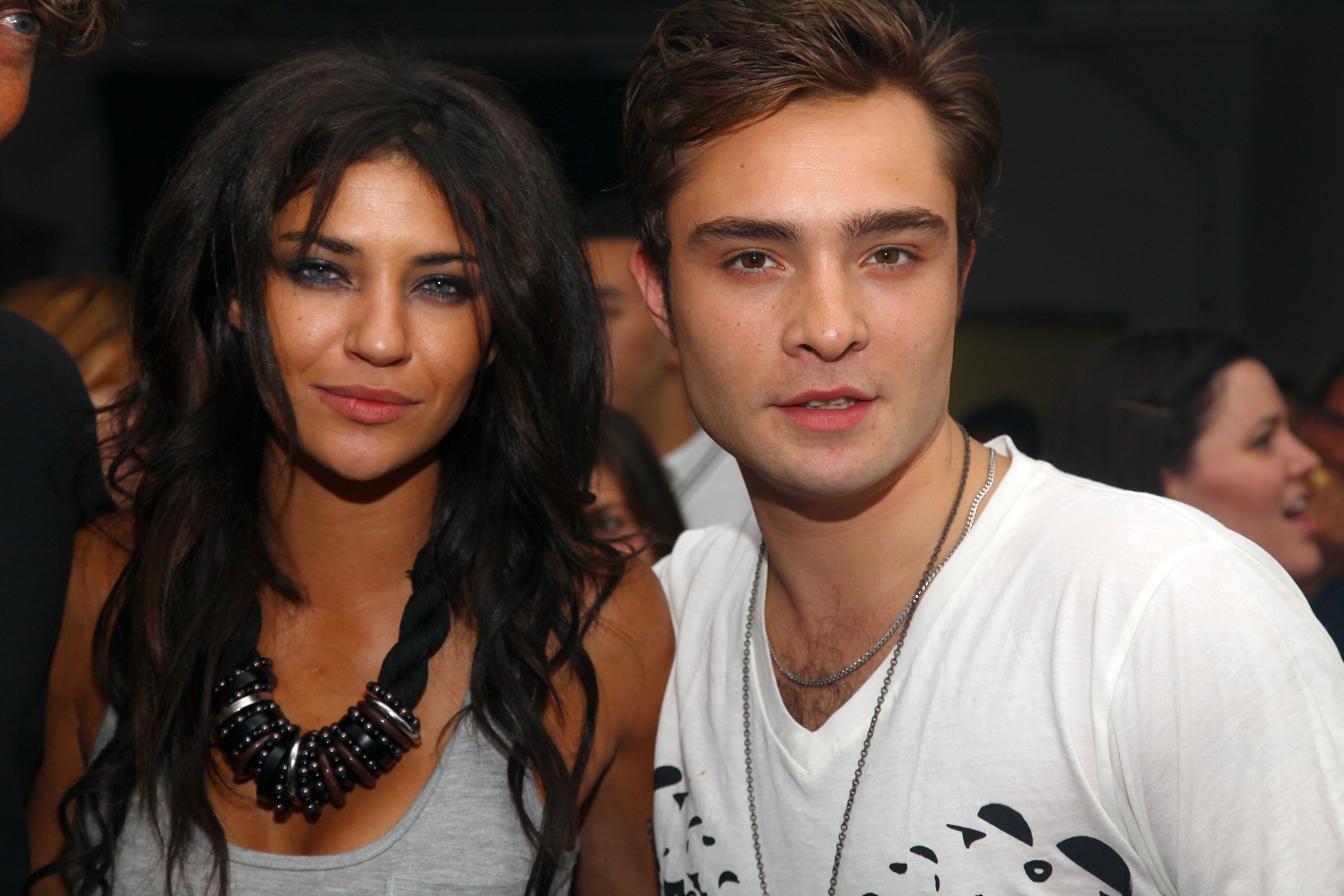 Getty Images
Getty Images
Ed's then-girlfriend, model Jessica Serfaty, publicly supported the actor, sharing his picture on Instagram. Despite her public declaration of support, their love life didn't have a fairytale ending.
Leighton Meester as Blair Waldorf
During the show, Leighton Meester's character Blair spent a lot of time around on-screen villain Carter Baizen, portrayed by the Romanian-American Sebastian Stan.
A friend of the star revealed that Leighton chose to dump her co-star and real-life boyfriend at that time - the very same Stan. He was apparently really heartbroken about the split.
View this post on Instagram
But sources say that the actors are still friends even after the painful break-up. Not long ago, Leighton even admitted that Stan played an essential part in her music career.
Nowadays, Meester is married to an actor from another era-defining show - star of "The O.C.," Adam Brody, a match made in heaven that's made so many millennials' dreams come true. The two are raising a young daughter together.
Kristen Bell as Gossip Girl
Kristen Bell had a successful career before the show as teen detective Veronica Mars and has had a big-time film and TV career with hits like "Heroes," "Forgetting Sarah Marshall," "House of Lies," and "Frozen."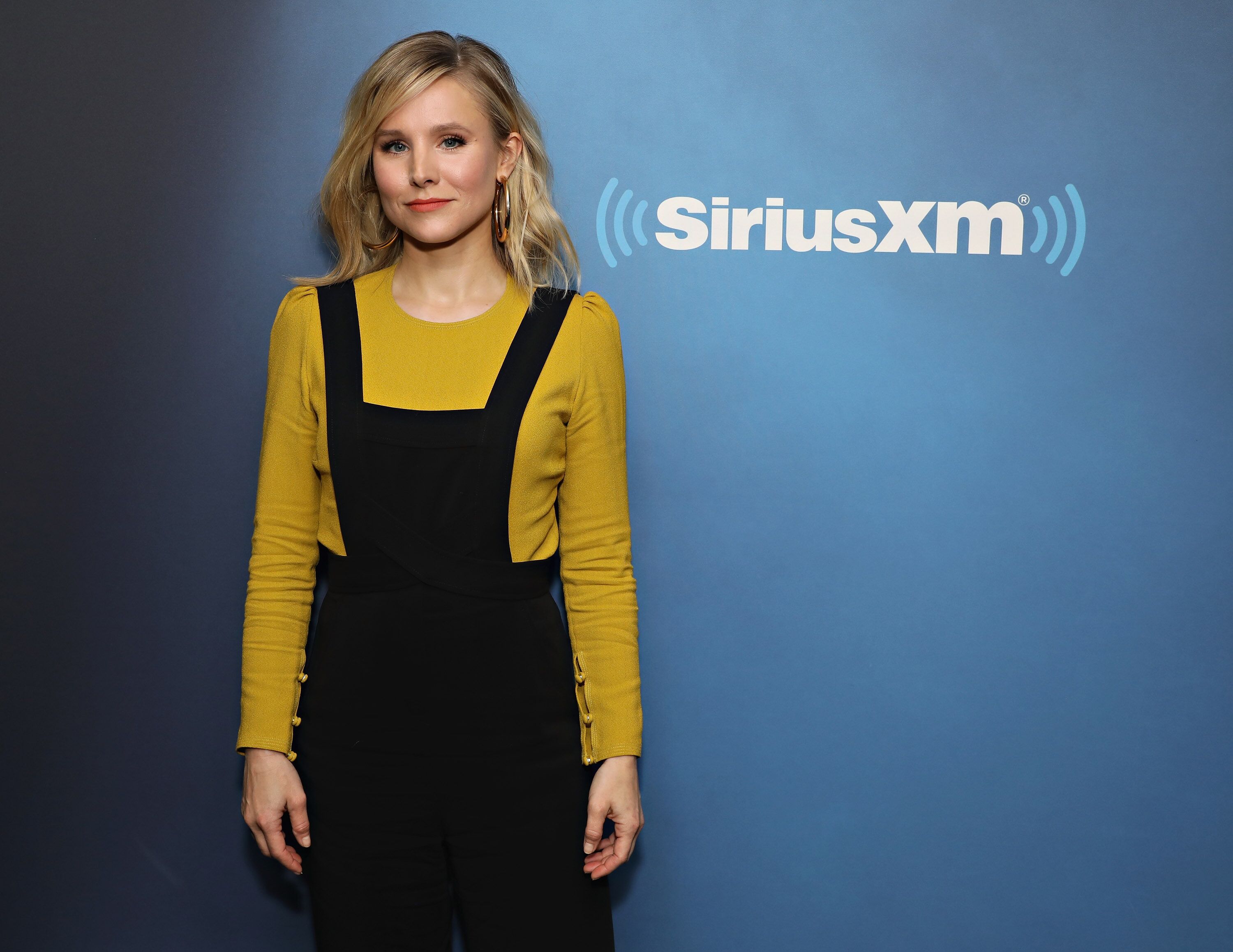 Getty Images
Getty Images
Bell is certainly in the spotlight these days with her starring role as Eleanor Shellstrop in NBC's "The Good Place." Kristen is happily married and raising two wonderful kids with her husband, Dax Shepard.
If you follow the pair on social media, you might think that Kristen and Dax seem like they'd be likely to win couple goals, but even after 12 years together Bell and Shepard are humble enough that their relationship was far from plain sailing.
View this post on Instagram
The two chanced upon each other at a dinner party in 2007 and met again at a hockey game several weeks later. However, while the couple was kindling the flames of love, Shepard poured cold water on their relationship. After a few months, Shepard broke up with Bell, scared of the commitment and convinced that he still wanted to play the field. It took just a few days for Shepard to realize the error of his ways, reuniting with Kristen after coming to his senses.
Please fill in your e-mail so we can share with you our top stories!